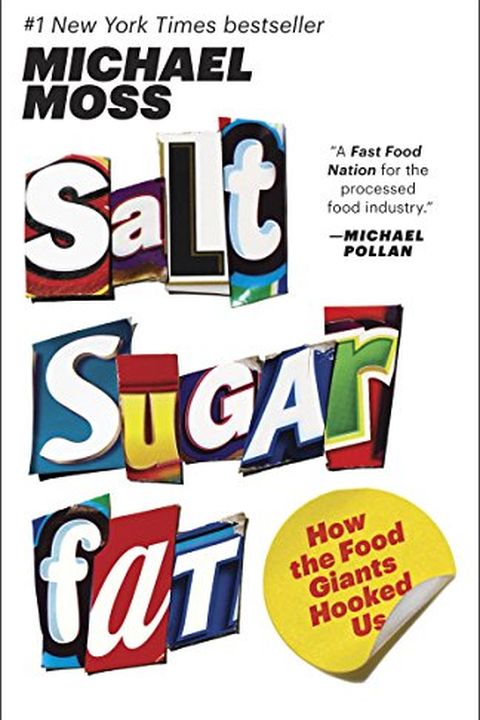 Salt Sugar Fat
How the Food Giants Hooked Us
Michael Moss
Every year, the average American eats 33 pounds of cheese and 70 pounds of sugar. They ingest 8,500 milligrams of salt a day, double the recommended amount, almost none of which comes from salt shakers. It comes from processed food, an industry that hauls in $1 trillion in annual sales. In Salt Sugar Fat, Pulitzer Prize-winning investigative report...
Publish Date
2014-02-18T00:00:00.000Z
2014-02-18T00:00:00.000Z
First Published in 2013
Recommendations
@evaneugenescott @MLeeJohnson @HawkofNewYork Food preferences come largely from the food, not from the people. I have cravings for chocolate until I stay away from it long enough to realize it wasn't my free will making me eat it, just a chemically induced addiction. See Sugar, Fat, Salt book.     
–
source
@novenator @andrewmarsh6 @williamorr2110 @EmmaKinery Fat alone doesn't cause obesity. Excess calories do. This is science. There's a fantastic book called "Salt Sugar Fat" that looks at what the food industry does to get consumers hooked.     
–
source