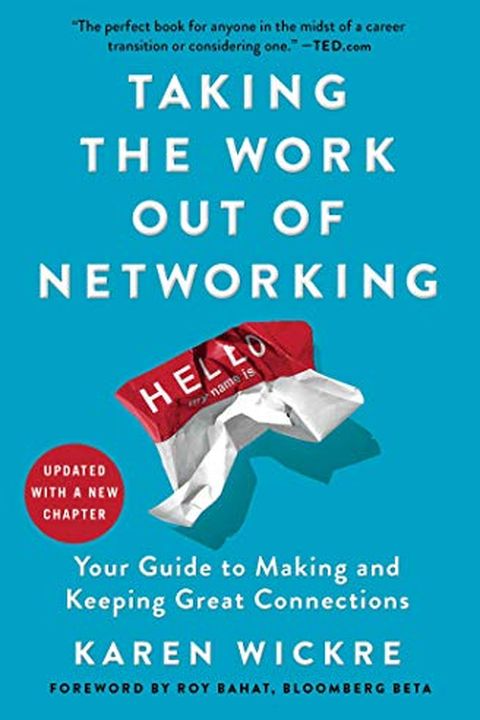 Taking the Work Out of Networking
Your Guide to Making and Keeping Great Connections
Karen Wickre
For introverts who panic at the idea of networking, Wickres book is a deep, calming breath. Sophia Dembling, author of The Introverts Way Former Google executive, editorial director of Twitter, self-described introvert, and the best-connected Silicon Valley figure youve never heard of (Walt Mossberg, Wall Street Journal), offers networking advice f...
Publish Date
2019-10-29T00:00:00.000Z
2019-10-29T00:00:00.000Z
First Published in 2018
Recommendations
So many of us dislike or even fear the transactional nature of traditional networking. The author has done a great service by showing how it's possible to make genuine connections that last, that we can nurture across the world for all kinds of purposes.     
–
source
ATTN INTROVERTS: This new book by @kvox (ex-Google and Twitter) might speak to you: h/t @sacca     
–
source
Pragmatic and thoughtful, the author shows how networking can move from being transactional to being transformational in your life.     
–
source