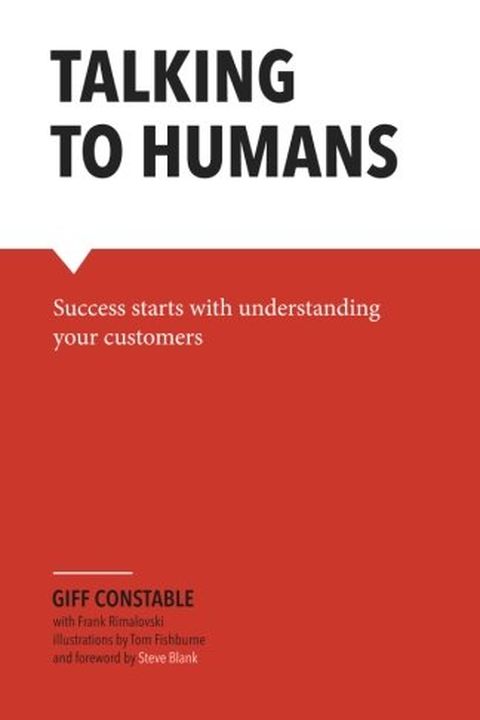 Talking to Humans
Success starts with understanding your customers
Giff Constable
With a foreword from Steve Blank, Talking to Humans is a practical guide to the qualitative side of customer development, an indispensable skill for vetting and improving any new startup or innovation. This book will teach you how to structure and run effective customer interviews, find candidates, and turn learnings into action....
Publish Date
2014-09-23T00:00:00.000Z
2014-09-23T00:00:00.000Z
Recommendations
Then to break B2C down even further, two of my favorites are "Talking to Humans," which is a very short book that teaches you how to develop empathy for users you want to serve by talking to them.     
–
source
Explains how to do the customer development interviews in a way that will get you the most accurate and actionable feedback.     
–
source