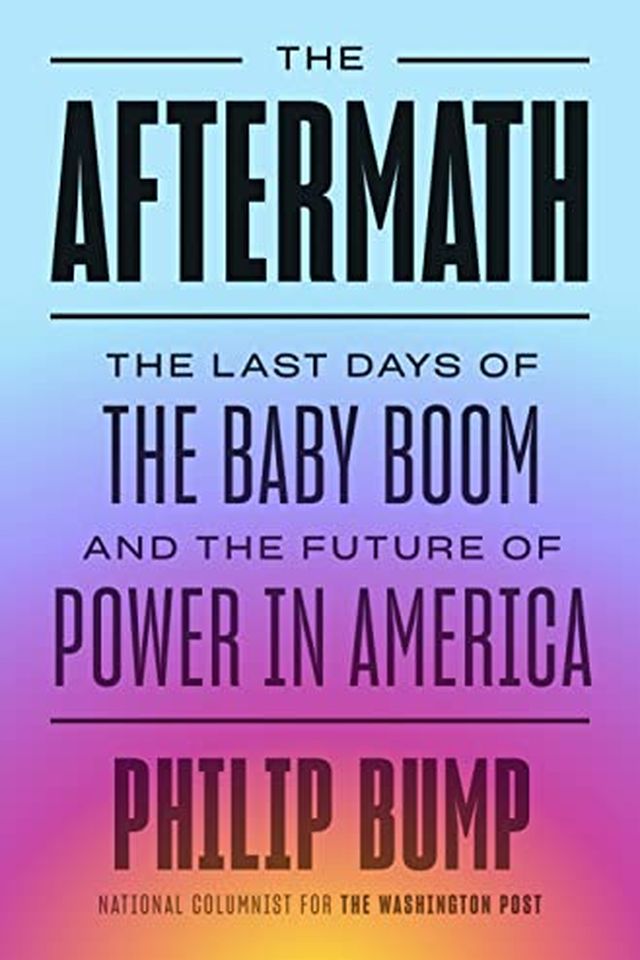 The Aftermath
The Last Days of the Baby Boom and the Future of Power in America
Philip Bump
Discover the economic and political implications of the end of the baby boom in this sweeping assessment by a popular Washington Post columnist. Philip Bump deftly explores how power, wealth, and politics will shift as the Boomer generation fades, answering crucial questions about the future of jobs, healthcare, and political parties. With humor and accessible storytelling, Bump distills vast amounts of data into a compelling narrative about who we are and where we're headed. Don't miss out on this insightful examination of the historic disruption of the American state.
Publish Date
2023-01-24T00:00:00.000Z
2023-01-24T00:00:00.000Z
Recommendations
This topic is in such great hands with @pbump, who LOVES data and thinking about in all the ways, often in chart form. A book for this moment for sure.     
–
source