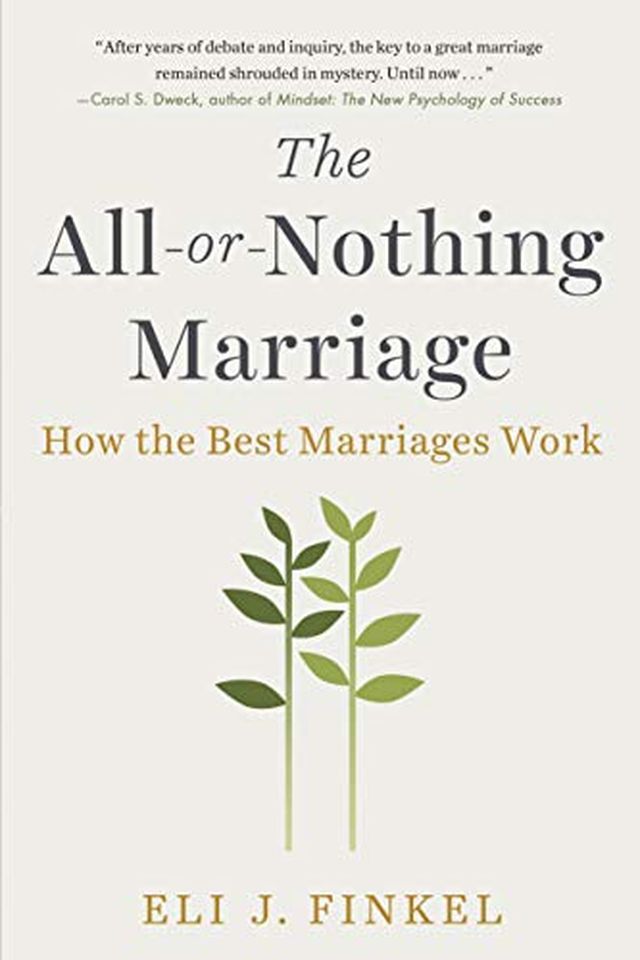 The All-or-Nothing Marriage
How the Best Marriages Work
Eli J Finkel
"The All-or-Nothing Marriage" by Eli J Finkel is a groundbreaking investigation into modern marriages, revealing that they are the best the world has ever known. Finkel reverse engineers fulfilling marriages, offering practical advice and must-try "lovehacks". This book is perfect for anyone looking to get the most out of their marriage, from the newlywed to the empty nester.
Publish Date
2017-09-19T00:00:00.000Z
2017-09-19T00:00:00.000Z
Recommendations
A short thread about a powerful book, The All or Nothing Marriage, from @EliJFinkel: (which I recommend) /1     
–
source
Want a happier marriage? Want to choose the right mate to marry? There's a lot of good 'relationship science' full of useful insights and practical tips. This new book by @EliJFinkel is a great, easy-to-read review. Highly recommended.     
–
source