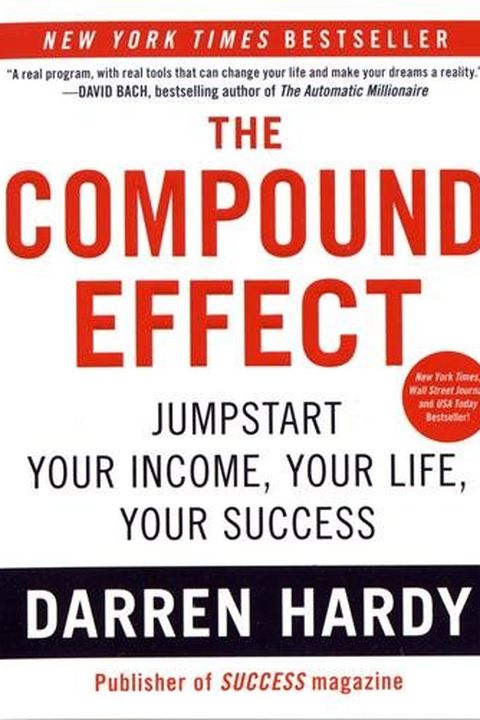 The Compound Effect
Darren Hardy
The New York Times and Wall Street Journal bestseller, based on the principle that little, everyday decisions will either take you to the life you desire or to disaster by default. No gimmicks. No Hyperbole. No Magic Bullet. The Compound Effect is a distillation of the fundamental principles that have guided the most phenomenal achievements in busi...
Publish Date
2012-10-02T00:00:00.000Z
2012-10-02T00:00:00.000Z
First Published in 2010
Recommendations
Classic self-help book, in the best sense. Inspired the hell out of me. Mostly fundamentals I had heard before, but put in a very energetic go-do-it way. As he says, "You already know all that you need to succeed. You don't need to learn anything more. If all we needed was more information, everyone with an Internet connection would live in a mansion, have abs of steel, and be blissfully happy."     
–
source
Books on "doing the work" and why showing up each day matters. The ONE Thing (← this), The Dip (fastest), The Compound Effect (classic), The Obstacle is the Way (philosophical), and ReWork (the plan). You only need to read one, but I recommend them all.     
–
source