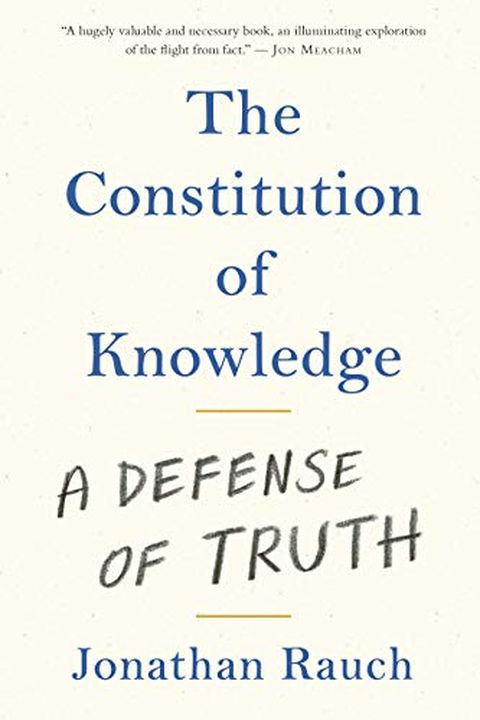 The Constitution of Knowledge
A Defense of Truth
Jonathan Rauch
"The Constitution of Knowledge" by Jonathan Rauch is a timely and essential book that explores the multi-front challenge America is facing in distinguishing fact from fiction and elevating truth above falsehood. From disinformation and trolling to conspiracies and cancel culture, Rauch examines the epistemic crisis that is threatening society's grip on truth. Through a thought-provoking analysis of the Constitution of Knowledge, Rauch arms readers with a clearer understanding of how they can defend objective truth and free inquiry against threats, both foreign and domestic.
Publish Date
2021-06-22T00:00:00.000Z
2021-06-22T00:00:00.000Z
Recommendations
An enlightening conversation: @JohnRWoodJr of Braver Angels speaks with @jon_rauch on his vitally important book on truth in our time, The Constitution of Knowledge. Highly recommended.     
–
source
Recently finished @jon_rauch's remarkable book 'The Constitution of Knowledge,' which you should order & read immediately. Who knew a long-form discussion about epistemology could be so entertaining?     
–
source
@JonHaidt @jon_rauch One of the best books I've read in the last decade, @jon_rauch's The Constitution of Knowledge: A Defense of Truth     
–
source