Sort by
Latest Recommendations First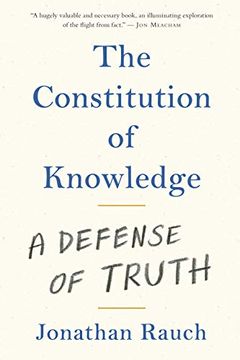 "The Constitution of Knowledge" by Jonathan Rauch is a timely and essential book that explores the multi-front challenge America is facing in distinguishing fact from fiction and elevating truth above falsehood. From disinformation and trolling to conspiracies and cancel culture, Rauch examines the epistemic crisis that is threatening society's grip on truth. Through a thought-provoking analysis of the Constitution of Knowledge, Rauch arms readers with a clearer understanding of how they can defend objective truth and free inquiry against threats, both foreign and domestic.
Recently finished @jon_rauch's remarkable book 'The Constitution of Knowledge,' which you should order & read immediately. Who knew a long-form discussion about epistemology could be so entertaining?     
–
source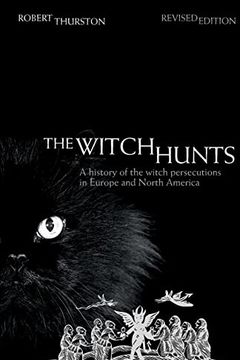 The Witch Hunts
A History of the Witch Persecutions in Europe and North America
This book delves into the intriguing history of the witch hunts, a time when tens of thousands of people were persecuted and put to death as witches between 1400 and 1700. The author, Robert Thurston, explores the rise, flourishing, and decline of the witch hunts during this period, as well as the purpose they served and who was accused. This important reassessment challenges and enhances existing interpretations of the phenomenon, and locates its origins 400 years earlier in the growing perception of threats to Western Christendom. Discover the development of a 'persecuting society' and its campaigns against scapegoats, including witches. This revised edition is a must-read for anyone interested in history and the occult.
From Robert Thurston's excellent book     
–
source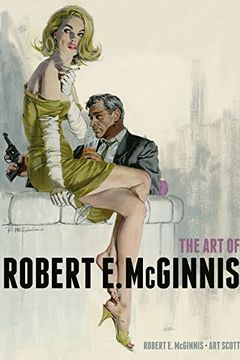 Explore the captivating legacy of legendary illustrator Robert E. McGinnis, known for his iconic "McGinnis Woman" that graced numerous detective novel covers. However, McGinnis also painted for other genres such as historical, espionage, gothics, Westerns, romance, and even movie posters for Breakfast at Tiffany's, James Bond, and The Private Life of Sherlock Holmes. This collection of his gallery paintings boasts awe-inspiring American landscapes, revealing a comprehensive showcase of the breathtaking versatility of one of America's greatest artists.
If you're a lover of pulp art & mid 20th century poster art, one of the best books you can buy is The Art of Robert E. McGinnis In it you'll find the artworks for books such as this one. But he was so prolific, there are hundreds of 🔥 images     
–
source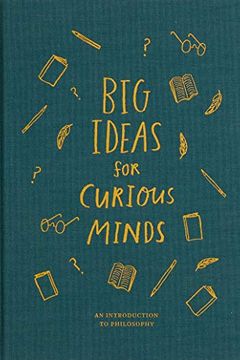 Explore the big ideas that children naturally ponder with "Big Ideas for Curious Minds." Discover 25 accessible philosophical concepts from famous thinkers, contextualized in everyday scenarios. This interactive book presents leading figures of philosophy from around the world and all eras, and their ideas that still matter today. Ideal for both children and adults, this charming guide offers an introduction to philosophy and encourages meaningful conversations about life's biggest questions.
This book is a terrific book for young kids. My son (aged 7) has devoured it since Christmas, & has recently been talking about what the "wise response" is to various problems, & tells me to turn the news off because "it doesn't show the whole picture."     
–
source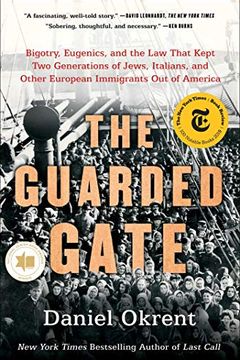 The Guarded Gate
Bigotry, Eugenics, and the Law That Kept Two Generations of Jews, Italians, and Other European Immigrants Out of America
This eye-opening historical account explores the rise of eugenics in America during the 1920s and its role in enacting the harshest immigration law in American history. The book sheds light on the forgotten and dark aspects of American history, revealing how certain nationalities were deemed inherently inferior, which helped keep unwanted groups out of the US for over 40 years. The author takes a lively and authoritative approach and brings to life the rich cast of characters, connecting American eugenicists to the rise of Nazism and demonstrating how their ideas found fertile soil in the minds of citizens and leaders worldwide.
Fascinating review of an important book. 'The Guarded Gate' thoroughly documents the depth & breadth of American eugenics projects. Like Prohibition it was a movement propelled by elites who were animated by class prejudice     
–
source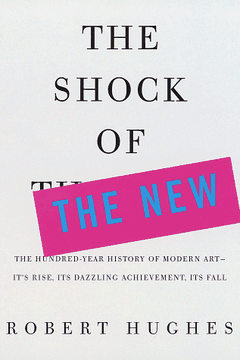 The Shock of the New
The Hundred-Year History of Modern Art--Its Rise, Its Dazzling Achievement, Its Fall
A beautifully illustrated hundred-year history of modern art, from cubism to pop and avant-garde. More than 250 color photos....
The Shock of the New, by Robert Hughes: Australia's finest art critic, who left parochial Oz for NYC. Has marvelous insights into modern art & its refection of historical shifts. Less enthusiastic about postmodern art & its self-consciousness & nihilism.     
–
source
Explore the rich and vast world of Western art with Janson's History of Art. This classic has been inspiring art lovers since 1962, and the fourth edition is the most thorough, accessible, and visually stunning yet. Featuring 1,182 gorgeous illustrations, this book will educate and captivate readers for generations to come.
A History of Art, by H.W. Janson: A beautiful, majestic book full of the history of western art from the ancient world to the present. Doesn't hold back from criticism where necessary. (NB: He doesn't include women, but is still worth reading.)     
–
source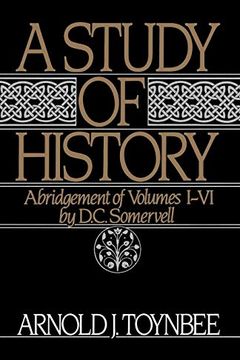 This remarkable work of scholarship covers the rise and fall of human civilizations, offering a breathtakingly broad and visionary analysis. Originally published in ten volumes, this two-volume abridgement preserves the method, atmosphere, and texture of the original, and includes sections on the genises and disintegrations of civilizations, universal states and churches, heroic ages, and much more. Written by Arnold Toynbee and abridged by D.C. Somervell, this historical achievement is a must-read for anyone interested in the course of human history.
A Study of History, by Arnold Toynbee: This is a 12 volume history charting the life cycle of civilizations: genesis, growth, time of troubles, universal state, & disintegration. Great stuff on the creative minority. (Get your hands on an abridged version)     
–
source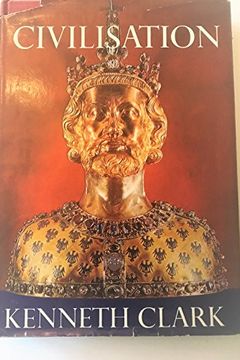 Discover the roots of radical Basque nationalism and its violent political movement in "Civilisation" by Kenneth Clark. Explore the interplay of ethnicity and violence through an analysis of Euskadi Ta Askatusana's (ETA) violent campaign, while diving into the inherited myths, memories, and cultural symbols that make up Basque identity.
Civilisation, A Personal View, by Kenneth Clark (Book/TV show) Clark narrates the long view of civilization through the detail of fine works of art, from the Ancient World to the present. Clark's gentle charm & mastery of subject is incredibly endearing.     
–
source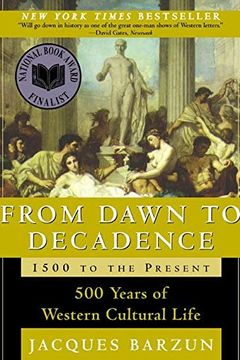 Discover the story of Western culture since 1500 in this captivating and informative narrative. Renowned historian Jacques Barzun shares his discoveries and conclusions with literary style and grace, highlighting important themes and individuals from the Renaissance to the present day. This inspiring saga challenges the current narrative of oppression by white European males, shining a light on the deeds and accomplishments of women and the ongoing fight for freedom. Don't miss this magnificent volume that showcases Barzun's lifetime of research and knowledge.
From Dawn to Decadence: 1500 to the Present: 500 Years of Western Cultural Life, by Jacques Barzun Highly readable account of modern European cultural history. Barzun has a prose style that is highly engaging particularly for the young reader.     
–
source
Sexual Personae by Camille Paglia
The Western Canon by Harold Bloom