Best Art History Books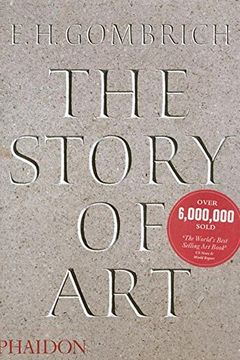 Explore the evolution of art from early cave paintings to modern experimental works with this updated edition. Discover eight new artists, accompanied by fuller captions including mediums and dimensions, and experience six breathtaking fold-outs of iconic masterpieces like Michelangelo's Sistine Chapel ceiling and Van Eyck's Ghent Altarpiece.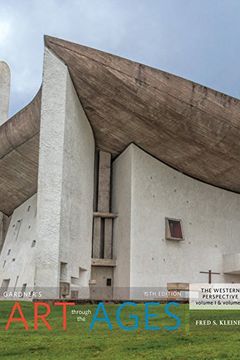 Discover the history of Western art and architecture with the most widely read and respected book in English for over 85 years. GARDNER'S ART THROUGH THE AGES: THE WESTERN PERSPECTIVE discusses significant works in full historical and cultural contexts with an engaging approach. Access comprehensive digital resources like interactive eBooks, videos, audio, and critical thinking exercises through MindTap. Perfect for students seeking a thorough understanding of art and its evolution through time.
Explore the world of art with a visual guide that covers over 2,500 of the most renowned paintings and sculptures. Learn about key movements, styles, and techniques while gaining insights on how to appreciate works by great masters. This monumental book is a must-have for art lovers and enthusiasts alike.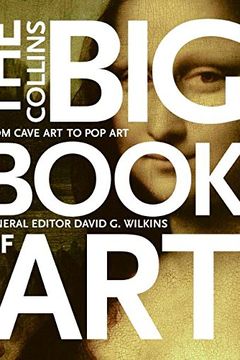 Discover the world of art with this engaging compendium! From cave paintings to Pop Art, this coffee-table book takes you on a journey through the history of art. Featuring over 1200 works of art, it includes a chronology spanning 38,000 BC to the present and turning points that highlight major artistic movements and technical breakthroughs. The second part explores enduring themes in art, such as portraits and landscapes, allegory and religion, and still life and abstraction. With easy navigation and an extensive reference section, The Collins Big Book of Art is perfect for art enthusiasts of any level.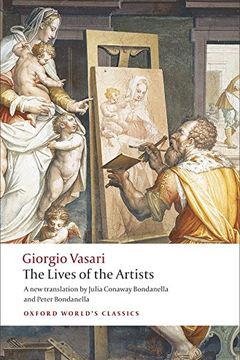 Explore the lives and works of the most influential artists of the Renaissance with this iconic collection of biographical accounts. Giorgio Vasari's acclaimed work features fascinating facts, anecdotes, and influential theories of the development of art. From infancy to youth and maturity, journey through the early works of Cimabue and Giotto, the influential period of Donatello and Michelangelo, and the perfected art of Leonardo and Raphael. This specially commissioned translation includes 36 of the most important artist's lives, accompanied by insightful notes and an introduction. Get ready to be inspired and enlightened about one of the most innovative and creative eras of all time.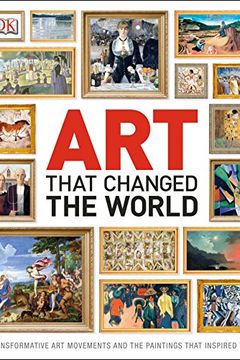 "Art That Changed the World" is a stunning visual timeline of the evolution of art, exploring the major styles and movements that shaped the art world throughout history. Each section features a double-page image of an influential painting that defined each artistic style, accompanied by explanations of the events that shaped their evolution. Get a glimpse into the lives of the artists behind seminal works of genius and their historical significance.
Discover the key to understanding Western art with Art: A Visual History, now updated and repackaged in a themed slipcase. Explore the paintings, sculptures, schools, and styles that shaped the art world with over 650 artists arranged chronologically. Delve into 22 masterpieces, from Ancient Greek sculpture to 1960s Pop Art, and examine well-known icons alongside lesser-known treasures. Learn about the characteristics and preferred subjects of major schools and movements with insightful features. Art: A Visual History is a knowledgeable, thought-provoking, and accessible guide to Western art.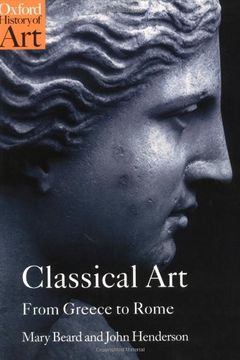 Discover the fascinating impact that Ancient Greek and Roman art has had on Western culture in this new exploration of Classical Art. From the excavation of the city of Pompeii to the grandiose monuments of ancient tyrants and the stunning beauty of Apollo and Venus, this book covers it all. Learn about the Roman emperor Hadrian, the greatest art-collector of all time, and the rediscovery of Classical art in the modern world. Gain insight into the origins of art history and the influence that Greek painting and sculpture has had on Western art.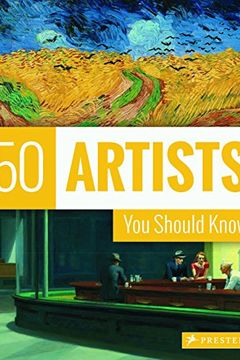 Discover the evolution of the visual arts with this updated guide featuring 50 major artists and their representative works. Enjoy superb illustrations, brief biographies, and critical analyses presented in an engaging format. Perfect for casual reading or easy reference, this accessible overview is a fun and practical art history lesson for readers of all ages.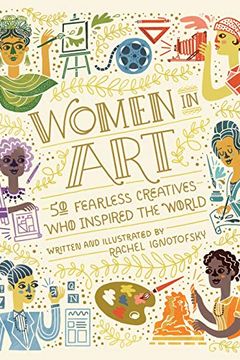 Women in Art
50 Fearless Creatives Who Inspired the World (Women in Science)
Discover 50 pioneering female artists across centuries in Women in Art by Rachel Ignotofsky. From Frida Kahlo to Nampeyo, this charmingly illustrated book highlights the significant achievements and stories of notable women in arts. Featuring infographics about artistic movements through history and statistics about women's representation in museums, Women in Art celebrates the success and inspiration of the female creators who paved the way for future artists.
The Duchamp Dictionary by Thomas Girst
Art in Theory 1900 - 2000 by Charles Harrison
Women, Art, and Society by Whitney Chadwick
The Power Of Art by Simon Schama
The Secret Lives of Color by Kassia StClair
Ninth Street Women by Mary Gabriel
Life with Picasso by Françoise Gilot
The Agony and the Ecstasy by Irving Stone
Letters of Vincent van Gogh by Mark Roskill
Broad Strokes by Bridget Quinn
Art History Portables Book 2 by Marilyn Stokstad
A History of Pictures by David Hockney, Martin Gayford
The Annotated Mona Lisa by Carol Strickland
What Great Paintings Say by Rainer & Rose-Marie Hagen
Art by Elke Linda Buchholz
The Art Museum by Phaidon Press
The Art Book for Children by Editors of Phaidon Press
History of Modern Art Volume I by H. H. Arnason
Techniques of the Great Masters of Art by
A History of Art in 21 Cats by Nia Gould
AP Art History with Online Tests by John B. Nici M. A.
Styles, Schools and Movements by Amy Dempsey
The Story of Paintings by Mick Manning
The Insider's Complete Guide AP Art History by Larry Krieger
My Name Is Georgia by Jeanette Winter
Gardner's Art Through the Ages by Kleiner
The Visual Arts by Hugh Honour
The Private Lives of the Impressionists by Sue Roe
Suzette and the Puppy by Joan Sweeney
Brunelleschi's Dome by Ross King
The Books that Shaped Art History by
The Last Nude by Ellis Avery
The Judgment of Paris by Ross King
The Day the Crayons Quit by Drew Daywalt
Sapiens by Yuval Noah Harari
Long Walk to Freedom by Nelson Mandela
Good Night Stories for Rebel Girls by Francesca Elena, Cavallo Favilli
Open Veins of Latin America by Eduardo Galeano
Beautiful Oops! by Barney Saltzberg
The Silk Roads by Peter Frankopan
The Most Magnificent Thing by Ashley Spires
Bury My Heart at Wounded Knee by Dee Alexander Brown
The Dot by Peter H Reynolds
A History of the World in 100 Objects by Neil Macgregor
A Short History of Nearly Everything by Bill Bryson
The Guns of August by Barbara W. Tuchman
Mix It Up by Herve Tullet
Life Doesn't Frighten Me by Maya Angelou
What Are You Looking At? by Will Gompertz
Tar Beach by Faith Ringgold
The Moon and Sixpence by W. Somerset Maugham
The $12 Million Stuffed Shark by Don Thompson
Little Blue and Little Yellow by Leo Lionni
Interaction of Color by Josef Albers
The Noisy Paint Box by Barb Rosenstock
Life in the English Country House by Mark Girouard
Men to Avoid in Art and Life by Nicole Tersigni
A Black Women's History of the United States by Daina Ramey Berry
The Short Story of Art by
The Gay Revolution by Lillian Faderman
The Story of Film by Mark Cousins
Hiroshige. One Hundred Famous Views of Edo by Melanie Trede
Art as Therapy by Alain Botton
Rick Steves' Europe 101 by Rick Steves
Colours by Inc Pantone by Inc Pantone
Cloth Lullaby by Amy Novesky
Who Was Frida Kahlo? by Sarah Fabiny
Design as Art by Bruno Munari
Frida Kahlo and Her Animalitos by Monica Brown
Playing to the Gallery by Grayson Perry
The Brilliant History of Color in Art by Victoria Finlay
World History Of Art by John Fleming
The History of Graphic Design Vol. 1. 1890-1959 by Jens Müller
Janson's History of Art by Penelope J. E. Davies, Walter B. Denny, Frima Fox Hofrichter, Joseph F. Jacobs, Ann M. Roberts, David L. Simon, H. W. Janson
Pictures of Nothing by Kirk Varnedoe
The Fantastic Jungles of Henri Rousseau by Michelle Markel
Modern Architecture Since 1900 by William J. R. Curtis
Leonardo. The Complete Paintings and Drawings by Frank Zöllner