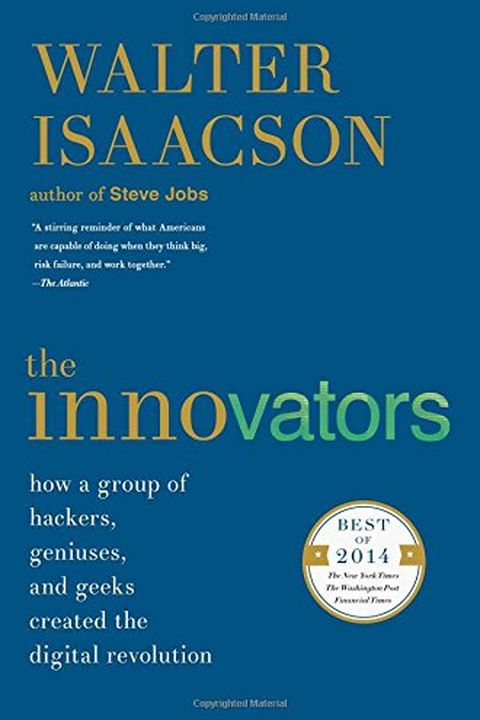 The Innovators
How a Group of Hackers, Geniuses, and Geeks Created the Digital Revolution
Walter Isaacson
The computer and the internet are among the most important innovations of our era, but few people know who created them. They were not conjured up in a garret or garage by solo inventors suitable to be singled out on magazine covers or put into a pantheon with Edison, Bell, and Morse. Instead, most of the innovations of the digital age were done co...
Publish Date
2014-10-07T00:00:00.000Z
2014-10-07T00:00:00.000Z
First Published in 2011
Recommendations
@semayuce @MicrosoftUK @HelenSharmanUK @astro_timpeake @WalterIsaacson Yes, I agree: "The Innovators" is a great book. I loved it too.     
–
source
So… the book? It's called The Innovators by Walter Isaacson. It's lesser known, but it's packed FULL of wisdom. And if you have read it, what were your takeaways? Let me know in the replies!     
–
source
The history of how great ideas evolve.     
–
source