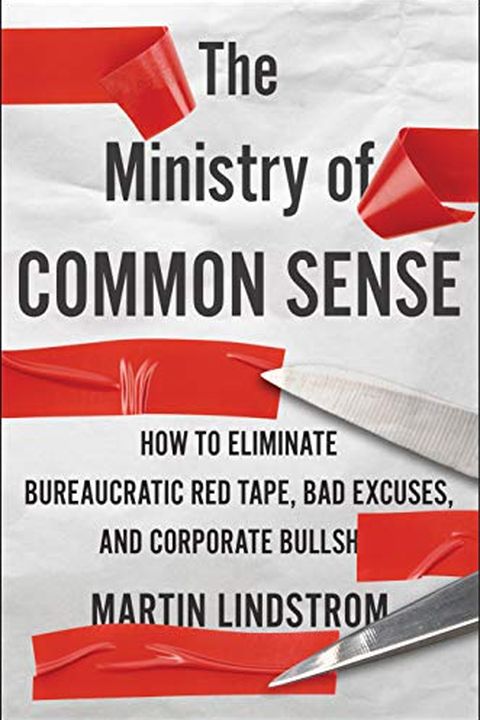 The Ministry of Common Sense
How to Eliminate Bureaucratic Red Tape, Bad Excuses, and Corporate BS
Martin Lindstrom
"Empower yourself and your company to cut through red tape and bureaucratic bottlenecks with this humorous and practical guide. Writer Martin Lindstrom shares a five-step plan for restoring logic and sanity to the workplace with real-life examples and ingenious solutions. A must-read for executives, managers, and office workers, The Ministry of Common Sense will leave you entertained and empowered."
Publish Date
2020-06-02T00:00:00.000Z
2020-06-02T00:00:00.000Z
Recommendations
@badkitty747 @MartinLindstrom Awesome. You'll definitely enjoy Martin's book - he's got some great (and amusing) examples of how he boosted customer empathy among exec teams.     
–
source
Delighted that last weeks' Friday Fireside Chat guest, @MartinLindstrom, has landed on The @WSJ best-seller list with his delightful book "The Ministry of Common Sense".     
–
source