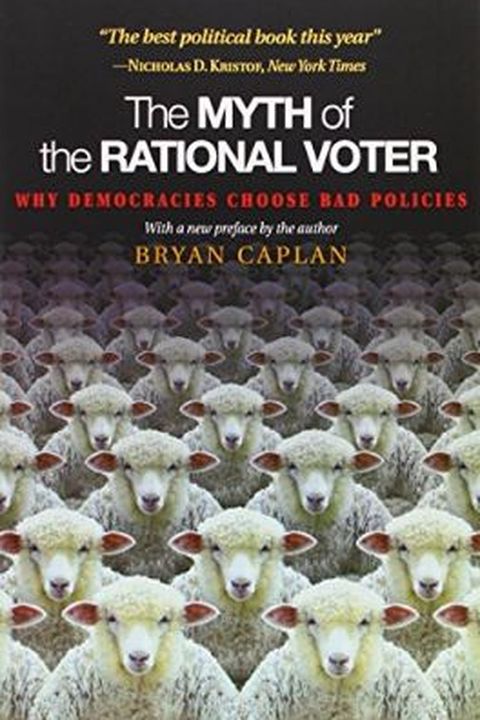 The Myth of the Rational Voter
Why Democracies Choose Bad Policies - New Edition
Bryan Caplan
Discover the hidden biases that plague ordinary voters and prevent sound economic policies in this eye-opening book by economist Bryan Caplan. Through an analysis of voting behavior and economic opinions, Caplan argues that democracy fails because it does what voters want. Learn how voters underestimate the market mechanism, distrust foreigners, undervalue labor, and believe the economy is always getting worse. Caplan offers bold solutions to make democratic government work better, urging economic educators to focus on correcting misconceptions and recommending that markets take up the slack. With the presidential election approaching, this thought-provoking book is a must-read for understanding the flaws of our elective system.
Publish Date
2007-05-06T00:00:00.000Z
2007-05-06T00:00:00.000Z
Recommendations
@Bruno_Nardi On many specific issues, intellectual elites are actually more pro-freedom than most others. @bryan_caplan has some good stats on this. Recommend reading The Myth of the Rational Voter.     
–
source
The Myth of the Rational Voter by @bryan_caplan -- "The median American is a moderate national socialist – statist to the core on both economic and social policy. Given public opinion, the policies of First World democracies are surprisingly libertarian."     
–
source