Sort by
Latest Recommendations First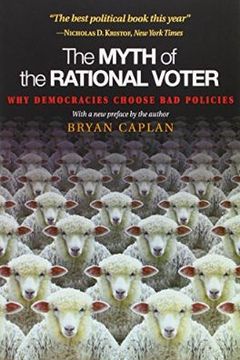 Discover the hidden biases that plague ordinary voters and prevent sound economic policies in this eye-opening book by economist Bryan Caplan. Through an analysis of voting behavior and economic opinions, Caplan argues that democracy fails because it does what voters want. Learn how voters underestimate the market mechanism, distrust foreigners, undervalue labor, and believe the economy is always getting worse. Caplan offers bold solutions to make democratic government work better, urging economic educators to focus on correcting misconceptions and recommending that markets take up the slack. With the presidential election approaching, this thought-provoking book is a must-read for understanding the flaws of our elective system.
@Bruno_Nardi On many specific issues, intellectual elites are actually more pro-freedom than most others. @bryan_caplan has some good stats on this. Recommend reading The Myth of the Rational Voter.     
–
source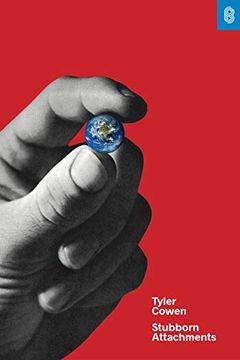 In "Stubborn Attachments," Tyler Cowen argues for the importance of economic growth to improve the well-being of individuals and society as a whole. This book provides a roadmap for a future society of free, prosperous, and responsible individuals, by challenging faulty ideas and making a contemporary moral case for growth. Cowen's work inspires optimism about future possibilities, with a call for altruism to benefit our descendants. All earnings from the book will be donated to a man in Ethiopia with aspirations to open his own travel business.
@egfalken @ATabarrok @tylercowen I quite appreciated it too. The focus on the long term and the power of compounding is something that is definitely very easy to underestimate and needs to be beaten into our heads more.     
–
source