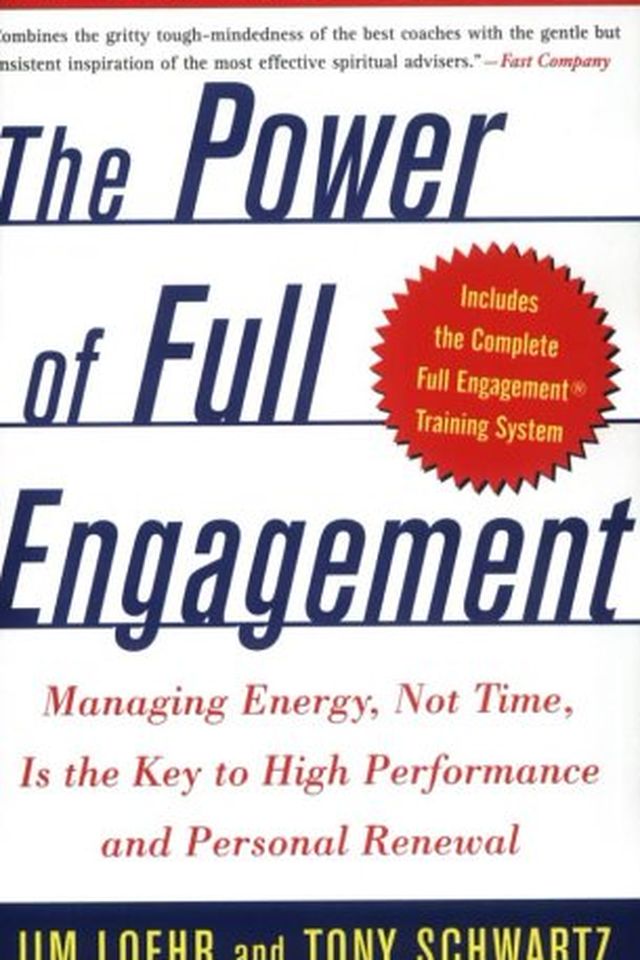 The Power of Full Engagement
Managing Energy, Not Time, Is the Key to High Performance and Personal Renewal
Jim Loehr
Discover the key to enduring high performance, health, and happiness with this groundbreaking New York Times bestseller. Instead of trying to manage time, learn to manage energy with the highly practical, scientifically based approach outlined by bestselling authors Jim Loehr and Tony Schwartz. Balancing stress and recovery, training key sources of energy, and creating positive energy management rituals are just a few of the steps outlined in this life-changing road map to becoming more fully engaged on and off the job.
Publish Date
2005-01-03T00:00:00.000Z
2005-01-03T00:00:00.000Z
First Published in 2003
Recommendations
The authors worked with the best athletes and executives for years, and found that the best ones knew how to push themselves, then recuperate, push, recuperate. Take this same approach to your emotional, mental, physical, and even spiritual life, and it's a powerful metaphor. Think of sprints, not marathons. Be fully in whatever you're in, then give time to recuperate. But push futher each time, past your comfort zone, like a good exercise plan.     
–
source
It's not about how much time you have in your day but how you allocate you energy.     
–
source