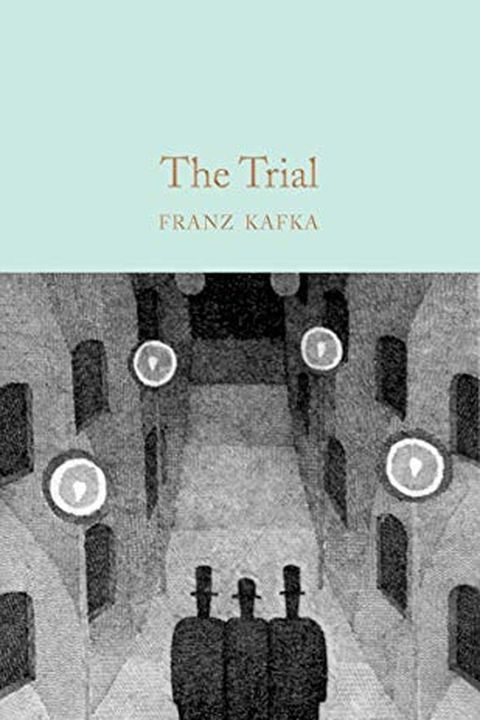 The Trial
Franz Kafka
Written in 1914 but not published until 1925, a year after Kafka's death, The Trial is the terrifying tale of Josef K., a respectable bank officer who is suddenly and inexplicably arrested and must defend himself against a charge about which he can get no information. Whether read as an existential tale, a parable, or a prophecy of the excesses of ...
Publish Date
2020-10-06T00:00:00.000Z
2020-10-06T00:00:00.000Z
First Published in 1925
Recommendations
Another book I read again and again.     
–
source
Five novels I think about all the time - 1984: States crave control - The Trial: Bureaucracies eats people - The Stranger: Alienation is a vantage point - Animal Farm: Revolutions usually corrupt - Brave New World: Caste systems fence morality     
–
source
Reading Kafka's The Trial as a teenager, I found myself laughing at how much the struggles and frustrations of Josef K. reminded me of my own. Luckily I had a better fate than he, but this book gave a voice to the frustrations I had about my own powerlessness, and somehow pumped me full of courage. The way in which this book shaped my life the most, however, was not through the tale itself, but by the life of Franz Kafka. Reading of his journey as a writer, having to struggle working a soulless job, reminded me of my own life and inspired me to try to make something of myself no matter what my day job happened to be.     
–
source