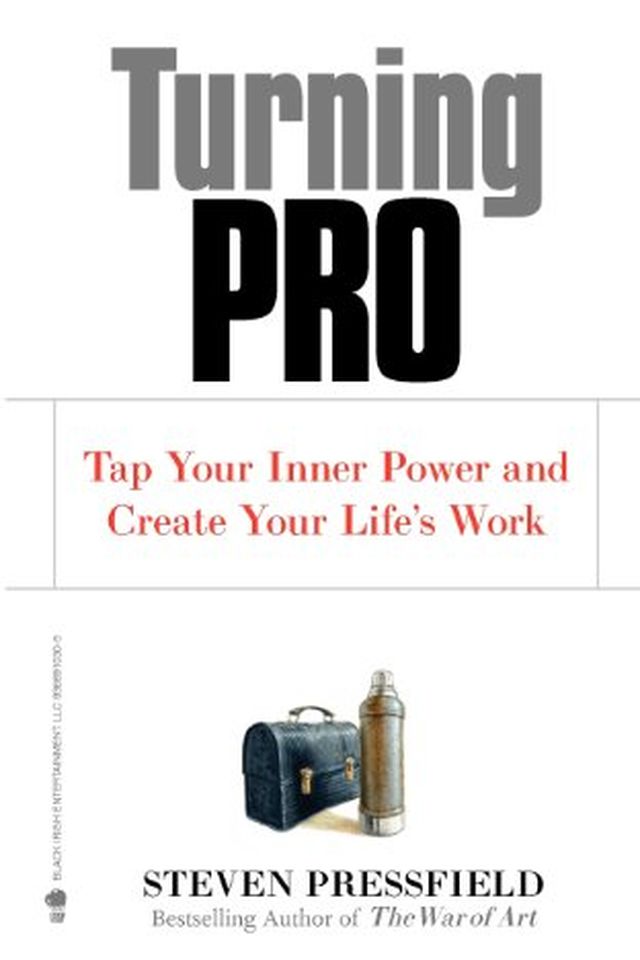 Turning Pro
Tap Your Inner Power and Create Your Life's Work
Steven Pressfield
TITLE: Embrace Your True Self and Reach Your Full Potential Turning Pro is a journey that demands sacrifice, but the rewards are life-changing. As we leave behind the comfort of our amateur status, we embark on an interior odyssey that tests us emotionally, psychologically, and spiritually. We must tread in blood to reach our power, our voice, and our self-respect. But we emerge as the person we were always meant to be. Don't be afraid to turn pro and embrace your true self.
Publish Date
2012-05-30T00:00:00.000Z
2012-05-30T00:00:00.000Z
Recommendations
Reading Steven Pressfield's "Turning Pro." A great motivational book for creative types and those prone to procrastination.     
–
source
In the same vein as his other books "Do the Work" and "War of Art" - but a message that needs to be said again and again to really get through. It's all about the resistance, avoiding distractions, getting serious. Here he dives more into the mindset shift of thinking of your art as a hobby versus a real career. This stuff shakes me to the core, every time.     
–
source
If I was the head superintendent of every school in the universe Turning Pro would be on the core curriculum.     
–
source