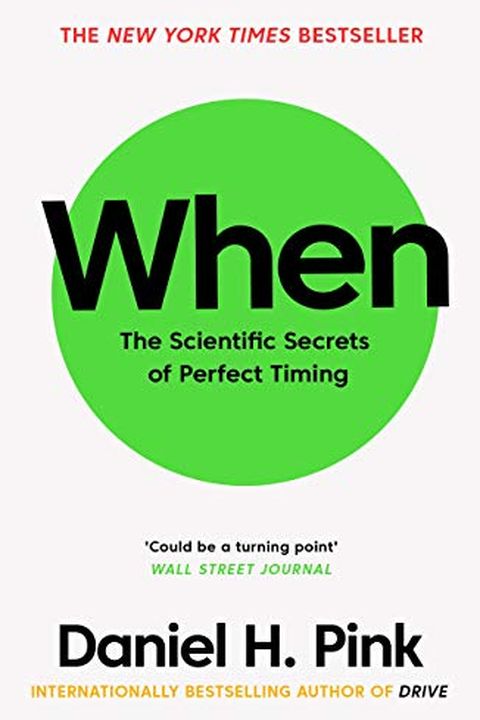 When
The Scientific Secrets of Perfect Timing
Daniel H. Pink
Everyone knows that timing is everything. But we don't know much about timing itself. Our lives are a never-ending stream of "when" decisions: when to start a business, schedule a class, get serious about a person. Yet we make those decisions based on intuition and guesswork.Timing, it's often assumed, is an art. In When: The Scientific Secrets of ...
Publish Date
2019-02-07T00:00:00.000Z
2019-02-07T00:00:00.000Z
First Published in 2018
Recommendations
A quick, entertaining, and informative book focusing on the effects of timing on your life. All points are kept extremely practical and applicable to life and job/work.     
–
source
Yes! Don't focus on being right, focus on getting the right work done, fueled by empathy! PS desk-rocking two of my favorite books Originals by @AdamMGrant and When by @DanielPink     
–
source
This finding delights and troubles me. And it reminds me of @DanielPink's wonderful book "When"     
–
source