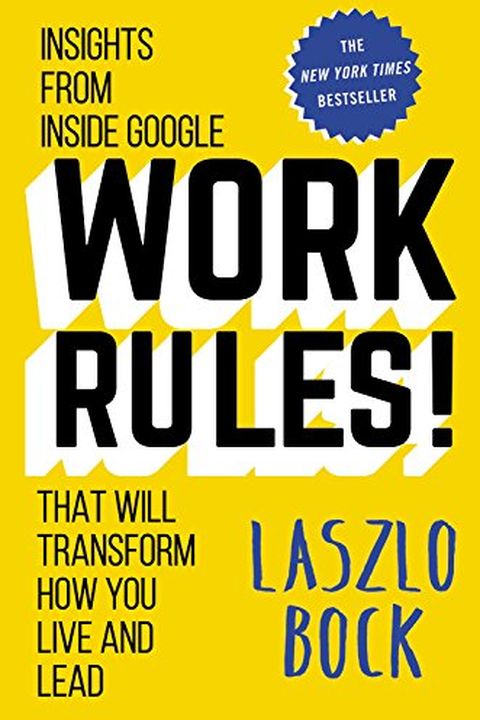 Work Rules!
Insights from Inside Google That Will Transform How You Live and Lead
Laszlo Bock
This innovative and compelling manifesto delves into the philosophy of work and offers a blueprint for attracting top talent to your business while ensuring their success. Drawing on the latest research in behavioral economics and human psychology, WORK RULES! teaches lessons such as taking away managers' power over employees, hiring smarter than yourself, and defaulting to transparency and feedback. With teaching examples from both lauded companies and little-known successes, learn how to build a better company from within rather than above, and find new joy in what you do.
Publish Date
2015-04-07T00:00:00.000Z
2015-04-07T00:00:00.000Z
Recommendations
My favorite 8 Business Books you probably haven't heard of: ⤑Million Dollar Consulting by Alan Weiss ⤑Ultimate Sales Machine by Chet Holmes ⤑Seven Day Weekend by Ricardo Semler ⤑Work Rules by Laszlo Bock ⤑The Score Takes Care of Itself by Bill Walsh     
–
source
Just finished @LaszloBock2718 's terrific book, Work Rules! Many valuable ideas about building and sustaining a great work environment.     
–
source