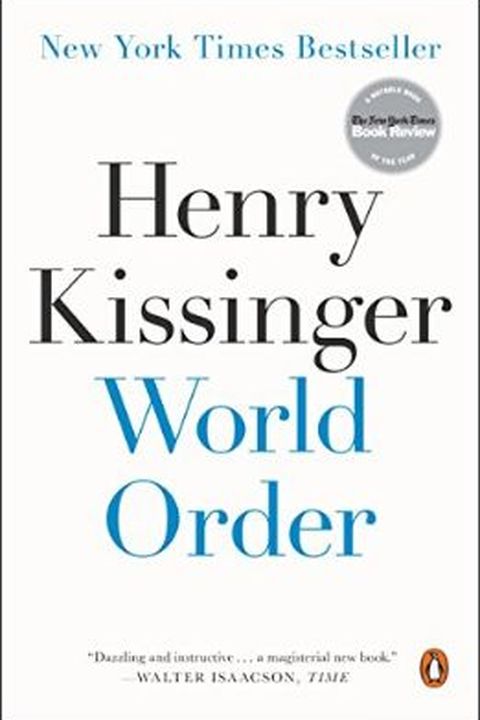 World Order
Henry Kissinger
"World Order" by Henry Kissinger is a thought-provoking analysis of the ultimate challenge of the 21st century- how to build a shared global order in a world of ideological extremism, violent conflict, and proliferating technology. Drawing from his experience as a former national security advisor and secretary of state, Kissinger delves into crucial moments in recent world history, from Nixon's negotiations with Hanoi to lessons learned from the conflicts in Iraq and Afghanistan. This unique work offers compelling insights on the future of US-China relations and EU evolution, providing readers with a glimpse into the inner deliberations of world leaders.
Publish Date
2014-09-09T00:00:00.000Z
2014-09-09T00:00:00.000Z
Recommendations
Certainly you get that too if you look at our nation, where we're at right now, if you read Barbara Tuchman's March of Folly or The Guns of August, or you read Paul Kennedy's Rise and Fall of the Great Powers or Henry Kissinger's Diplomacy and World Order, you can see what's happening to a nation in a broader context, which I think is critical.     
–
source