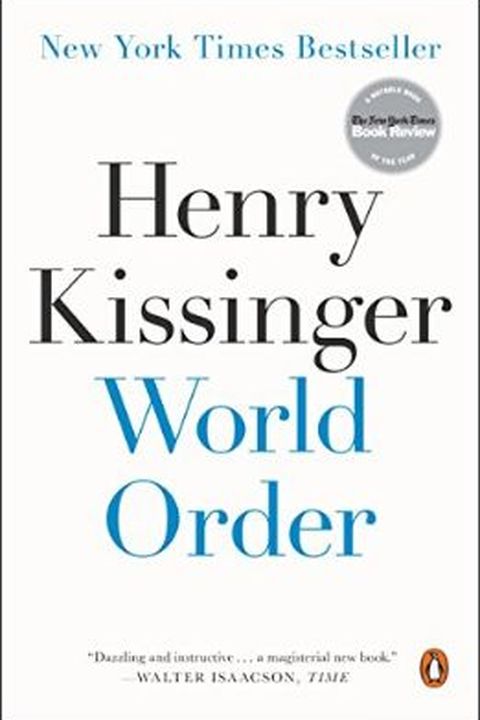 World Order
Henry Kissinger
Librarian's note: An alternate cover edition can be found hereHenry Kissinger offers inWorld Ordera deep meditation on the roots of international harmony and global disorder. Drawing on his experience as one of the foremost statesmen of the modern era—advising presidents, traveling the world, observing and shaping the central foreign policy events ...
Publish Date
2015-09-01T00:00:00.000Z
2015-09-01T00:00:00.000Z
First Published in 2014
Recommendations
Certainly you get that too if you look at our nation, where we're at right now, if you read Barbara Tuchman's March of Folly or The Guns of August, or you read Paul Kennedy's Rise and Fall of the Great Powers or Henry Kissinger's Diplomacy and World Order, you can see what's happening to a nation in a broader context, which I think is critical.     
–
source