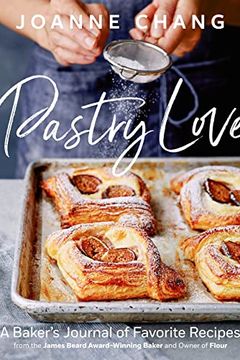 Explore a comprehensive collection of 125 dessert recipes from the James Beard award-winning baker and Flour bakery owner, Joanne Chang. Pastry Love is a must-have for baking enthusiasts and beginners alike, featuring easy-to-follow recipes for Lemon Sugar Cookies to showstoppers like Passion Fruit Crepe Cake. The book also includes master lessons and essential techniques on making pastry cream, lemon curd, puff pastry, and more. Discover the joy of baking with Pastry Love.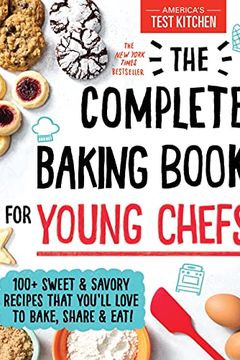 Empower your young chef to become confident and engaged with this ultimate baking book! From breakfast to breads, pizzas to cakes, America's Test Kitchen provides step-by-step photos and recipes that have been tested by over 5,000 kids to ensure they're perfect for all skill levels. With tips and techniques, this cookbook encourages curious experimenters to become pros in their own kitchen. Start baking amazing treats today!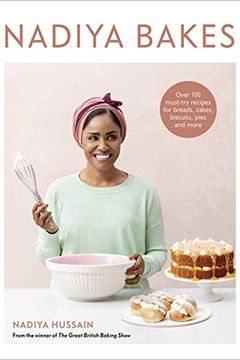 Nadiya Bakes
Over 100 Must-Try Recipes for Breads, Cakes, Biscuits, Pies, and More
Get ready to satisfy your sweet tooth with this cookbook filled with over 100 delicious, Americanized recipes for cakes, cookies, breads, tarts, and puddings that will become staples in your home. Written by the beloved host of the Netflix series "Time to Eat" and "Nadiya Bakes," and winner of "The Great British Baking Show," this ultimate baking resource offers simple and achievable recipes for every type of baked good that will entice beginners and experienced pastry makers alike. From Raspberry Amaretti Biscuits to Spiced Squash Strudel, Nadiya's creations will have you hooked!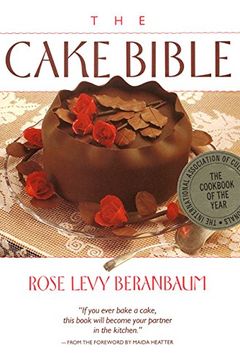 A culinary classic, this book is the ultimate guide for anyone who wants to make delicious, exquisite cakes. Written by a renowned writer for food magazines, newspapers, and The New York Times, this book breaks down even the most complex techniques into easy-to-follow recipes. Discover how to make buttery, tender layer cakes in under five minutes with perfect results every time, create the most fabulous chocolate cake with just three ingredients, and make cakes with less sugar but maximum flavor and texture. With recipes for every major type of cake, this is a must-have for any home baker.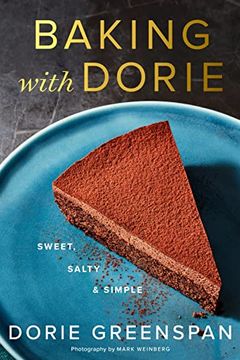 Indulge in over 150 delicious baking recipes in this exceptional cookbook from renowned author and award winner Dorie Greenspan. Featuring easy-to-follow and accessible recipes made with everyday ingredients, there are also clever twists such as Berry Biscuits and Apple Pie spiced like mulled cider. With chapters on Breakfast, Cakes, Cookies, Pies, Tarts, Cobblers, and Salty Side Up, plus mini-collections of Dorie's all-time favorites, these recipes will inspire your next baking adventure.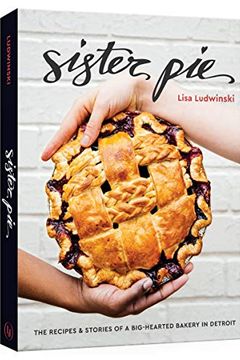 Sister Pie
The Recipes and Stories of a Big-Hearted Bakery in Detroit [A Baking Book]
Explore the world of Detroit's Sister Pie bakery and their delicious baked goods with this cookbook full of 75 sweet and savory pie recipes, along with other bakeshop favorites. Discover the careful directions, baker's secret tips, and inspired combinations that make their pies stand out, such as Toasted Marshmallow-Butterscotch Pie and Sour Cherry-Bourbon Pie. Filled with Ludwinski's charming illustrations and a "you-can-do-it" attitude, the Sister Pie cookbook captures the Motor City ingenuity that has drawn critics and visitors from near and far.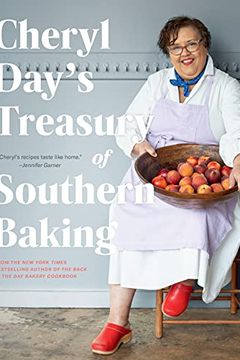 Explore the delicious flavors and history of Southern baking with Cheryl Day's latest cookbook. Discover the secrets behind classic recipes like flaky biscuits and skillet cornbread, as well as unique twists such as cold-oven pound cake and sweet tea custard. Organized by category, this tome features savory and sweet baked goods, slow breads, coffee and loaf cakes, and beloved pies. From French madeleines to Mexican concha buns, Day showcases an evolving South and recognizes the powerful history behind the creators of our favorite Southern recipes. Don't miss out on Cheryl Day's baking at its best.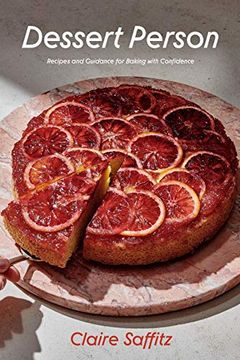 Indulge in over 100 meticulously tested, sweet and savory recipes from a baking hero for a new generation, complete with problem-solving strategies and practical do's and don'ts. Discover Claire Saffitz's unique take on desserts, including innovative creations like Babkallah and Malted Forever Brownies. With Dessert Person, learn how to conquer common baking challenges and become a dessert person like never before.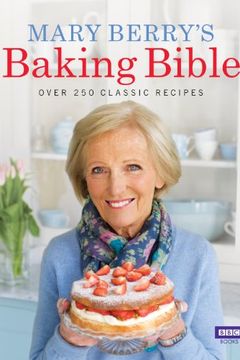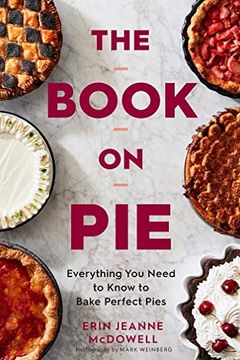 Discover the only handbook on pies you'll ever need - The Book on Pie is a comprehensive guide written by New York Times contributing baker extraordinaire Erin Jeanne McDowell. Starting with basic techniques, the book covers everything from mixing flaky dough to storage and freezing, before diving into recipes for sweet, savory, and mini pies. With classics like Apple and Pumpkin, as well as inspired creations such as Birthday-Cake and Caramel Pork, Erin also provides endless possibilities for customized pie doughs and toppings. Complete with tips, guides, and "pie-deas," this book is like having a baking expert in your kitchen.
Sweet by Yotam Ottolenghi, Helen Goh
The Baking Bible by Rose Levy Beranbaum
The Violet Bakery Cookbook by Claire Ptak
Gluten-Free Flavor Flours by Alice Medrich
Cookies by Jesse Szewczyk
The Last Course by Claudia Fleming, Melissa Clark
Tartine Bread by Chad Robertson
Baking by Dorie Greenspan
BraveTart by Stella Parks
Momofuku Milk Bar by Christina Tosi
The Pie and Pastry Bible by Rose Levy Beranbaum
Tartine by Elisabeth M. Prueitt
Baking Class by Deanna F. Cook
100 Cookies by Sarah Kieffer
Life Is What You Bake It by Vallery Lomas
BakeWise by Shirley O. Corriher
Super Good Baking for Kids by Duff Goldman
Mooncakes and Milk Bread by Kristina Cho
Beginner's Baking Bible by Heather Perine
Tartine by Elisabeth Prueitt, Chad Robertson, Alice Waters
Super Simple Baking for Kids by Charity Mathews
Snacking Cakes by Yossy Arefi
Black Girl Baking by Jerrelle Guy
Milk Bar by Christina Tosi
Simple Cake by Odette Williams
Baking for the Holidays by Sarah Kieffer
Midwest Made by Shauna Sever
Baking School by Matthew Jones, Justin Gellatly, Louise Gellatly
Happiness Is Baking by Maida Heatter
Bake Up! Kids Cookbook by Nicole Hendizadeh
Taste of Home Ultimate Baking Cookbook by
Three Ingredient Baking by Sarah Rainey
The Hot Bread Kitchen Cookbook by Jessamyn Waldman Rodriguez, Julia Turshen
Baking at République by Margarita Manzke, Betty Hallock
Biscuiteers Book of Iced Gifts by Biscuiteers Baking Company Ltd
Martha Stewart's Fruit Desserts by Editors of Martha Stewart Living, Martha Stewart
Sugar, I Love You by Ravneet Gill
Middle Eastern Sweets by Salma Hage
Brooks Headley's Fancy Desserts by Brooks Headley
In the Sweet Kitchen by Regan Daley
Natural Baking by Carolin Strothe