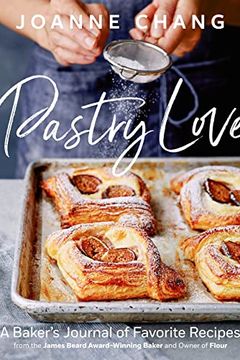 A must-have baking bible from the James Beard award–winning baker and owner of the beloved Flour bakeries in Boston. James Beard award–winning baker Joanne Chang is best known around the country for her eight acclaimed Flour bakeries in Boston. Chang has published two books based on the offerings at Flour, such as her famous sticky buns, but Pastry...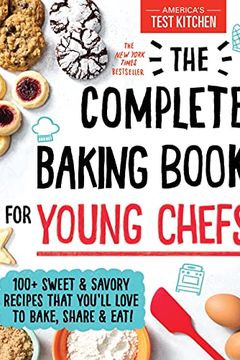 A New York Times Bestseller! From the creators of the #1 New York Times bestselling cookbook for kids comes the ultimate baking book. America's Test Kitchen once again brings their scientific know-how, rigorous testing, and hands-on learning to KIDS!BAKING ISN'T JUST FOR CUPCAKESWant to make your own soft pretzels? Or wow your friends with homemade...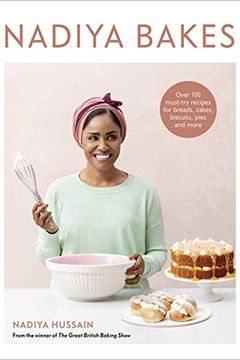 Nadiya Bakes
Over 100 Must-Try Recipes for Breads, Cakes, Biscuits, Pies, and More
The host of the beloved Netflix series ...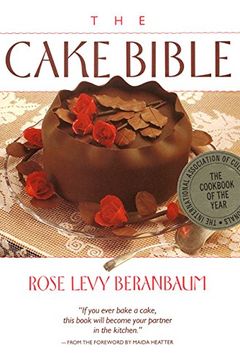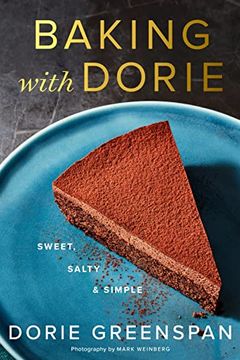 From James Beard Award-winning and NYT best-selling author Dorie Greenspan, a baking book of more than 150 exciting recipes Say "Dorie Greenspan" and think baking. The renowned author of thirteen cookbooks and winner of five James Beard and two IACP awards offers a collection that celebrates the sweet, the savory, and the simple. Every recipe is si...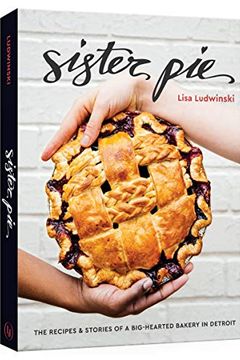 Sister Pie
The Recipes and Stories of a Big-Hearted Bakery in Detroit [A Baking Book]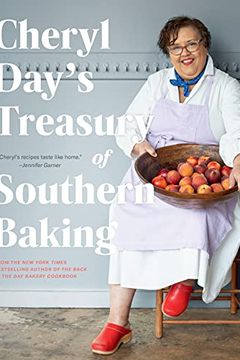 "My great-grandmother was both enslaved and a pastry cook who was famous for her biscuits and cakes. There is power in that." —Cheryl Day, in the New York Times   And from this position of strength comes Day's next cookbook: a complete book of Southern baking recipes written by this great-grandchild of a former slave who is also one of our country'...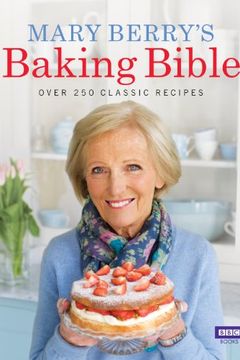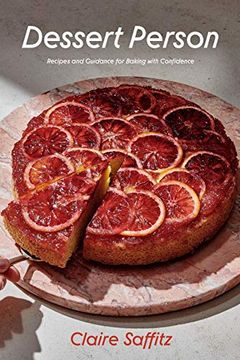 In her first cookbook, Bon Appétit and YouTube star of the show Gourmet Makes offers wisdom, problem-solving strategies, and more than 100 meticulously tested, creative, and inspiring recipes.Claire Saffitz is a baking hero for a new generation. In Dessert Person, fans will find Claire's signature spin on sweet and savory recipes like Babkallah (a ...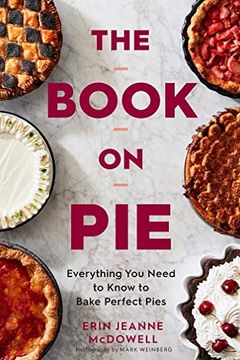 A NEW YORK TIMES BESTSELLER  Look no further than The Book on Pie for the only book on pie you'll ever want or need. Erin Jeanne McDowell, New York Times contributing baker extraordinaire and top food stylist, wrote the book on pie, a comprehensive handbook that distills all you'll ever need to know for making perfect pies. The Book on Pie starts w...
Sweet by Yotam Ottolenghi, Helen Goh
The Baking Bible by Rose Levy Beranbaum
The Violet Bakery Cookbook by Claire Ptak
The Last Course by Claudia Fleming, Melissa Clark
Cookies by Jesse Szewczyk
Gluten-Free Flavor Flours by Alice Medrich
Tartine Bread by Chad Robertson
Baking by Dorie Greenspan
BraveTart by Stella Parks
Momofuku Milk Bar by Christina Tosi
The Pie and Pastry Bible by Rose Levy Beranbaum
Baking Class by Deanna F. Cook
Tartine by Elisabeth M. Prueitt
100 Cookies by Sarah Kieffer
Life Is What You Bake It by Vallery Lomas
BakeWise by Shirley O. Corriher
Super Good Baking for Kids by Duff Goldman
Beginner's Baking Bible by Heather Perine
Tartine by Elisabeth Prueitt, Chad Robertson, Alice Waters
Super Simple Baking for Kids by Charity Mathews
Mooncakes and Milk Bread by Kristina Cho
Black Girl Baking by Jerrelle Guy
Milk Bar by Christina Tosi
Snacking Cakes by Yossy Arefi
Simple Cake by Odette Williams
Baking for the Holidays by Sarah Kieffer
Midwest Made by Shauna Sever
Baking School by Matthew Jones, Justin Gellatly, Louise Gellatly
Happiness Is Baking by Maida Heatter
Bake Up! Kids Cookbook by Nicole Hendizadeh
Three Ingredient Baking by Sarah Rainey
Taste of Home Ultimate Baking Cookbook by
The Hot Bread Kitchen Cookbook by Jessamyn Waldman Rodriguez, Julia Turshen
Baking at République by Margarita Manzke, Betty Hallock
Biscuiteers Book of Iced Gifts by Biscuiteers Baking Company Ltd
Martha Stewart's Fruit Desserts by Editors of Martha Stewart Living, Martha Stewart
Sugar, I Love You by Ravneet Gill
Brooks Headley's Fancy Desserts by Brooks Headley
Middle Eastern Sweets by Salma Hage
In the Sweet Kitchen by Regan Daley
Natural Baking by Carolin Strothe