Best Books on Human Design
and Gene Keys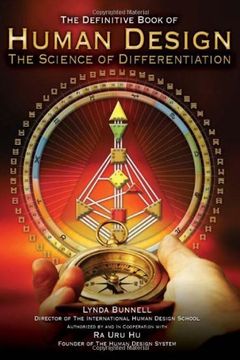 Discover how the Human Design System can transform your life with this comprehensive guide. Written with the approval and cooperation of Human Design expert Ra Uru Hu, this book serves as a reference guide for professionals and enthusiasts, while providing a step-by-step introduction for newcomers. Through the Human Design System, you'll gain insight into your unique genetic makeup and learn to harness your inner guidance system for effective decision-making.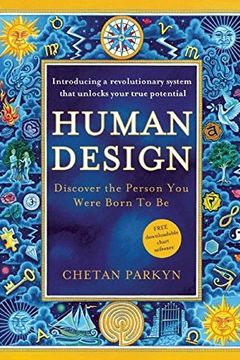 "Human Design: A Revolution in Self-Discovery. Forget your zodiac sign, this revolutionary system uses your birth time and location to reveal who you truly are and the life you were meant to lead. Discover your ideal career, partner and realize your highest potential with this comprehensive guide by Chetan Parkyn. Get your personality blueprint today and prepare to meet the real you - it will change your life forever."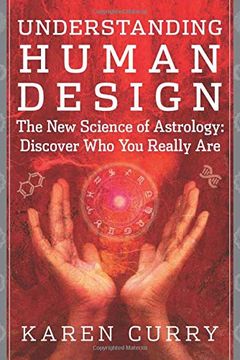 Discover the "new Astrology" that is taking the world by storm with "Understanding Human Design: The Science of Discovering Who You Really Are" by Karen Curry. Your Human Design chart is formulated by taking your birth date, time, and location to offer an astonishingly accurate guide to your personality and direction in life. With simple language, Karen Curry walks you through interpreting your personal chart, revealing your strengths, weaknesses, and potential. Follow the directions in your Human Design chart to overcome challenges and live your best life.
Discover the stunning potential of humanity's consciousness shift in this groundbreaking book, Gene Keys. Author Richard Rudd introduces a revolutionary concept that our DNA responds directly to our thoughts and emotions. Delve into the book's complex system of 64 archetypes and learn to approach them using both a holistic and detailed perspective. By changing our beliefs, we can alter the chemistry of our body and transform our core beliefs. With state-of-the-art online profiling software, readers can get a unique 'Hologenetic Profile' that relates to various aspects of their life including relationships, finances, health, and life purpose. By contemplating the Gene Keys, we can shift our awareness to a whole new level and transform the way we think and feel.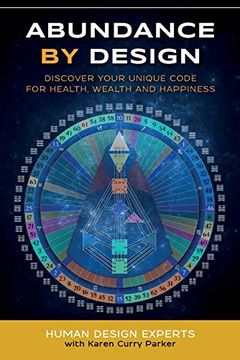 Abundance by Design
Discover Your Unique Code for Health, Wealth and Happiness with Human Design (Life by Human Design)
Abundance by Design is a guidebook for achieving real sustainable life-changing abundance in all areas of your life. Learn how to make the right decisions and recognize the forces that influence your every thought, emotion and action. Thirteen experts share their autobiographical stories and examples in this book, providing insights on how to integrate your Human Design with your beliefs, values, desires, and life purpose. Discover your life purpose and reconnect with your true desires with the help of Human Design, a scientific system that synthesizes Eastern and Western astrology, the Chinese I'Ching, the Kabbalah, the Hindu Chakra System, and Quantum Physics.
Discover the secrets of your family history with the most cutting-edge tool available: DNA testing. This updated guide provides a plain-English walkthrough of the various DNA tests available, the pros and cons of major testing companies, and tips for choosing the right test for your specific genealogy questions. Learn how to navigate overwhelming results, understand ethnicity estimates, analyze data with third-party tools, and more. Complete with colorful diagrams, expert insights, and case studies, this guide is perfect for beginners and experienced testers alike.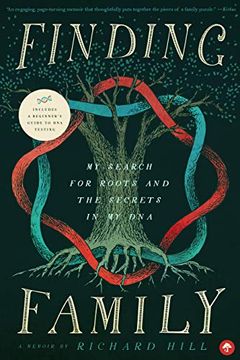 Experience the gripping narrative of an adoptee attempting to uncover his obscured biological history in Finding Family. From utilizing DNA testing to combing through scant clues about his birth, readers are taken on a suspenseful journey culminating in a Hollywood-worthy twist. This book offers valuable insights and guidance for those on similar quests, including a detailed guide to DNA and its revolutionary use in determining connections.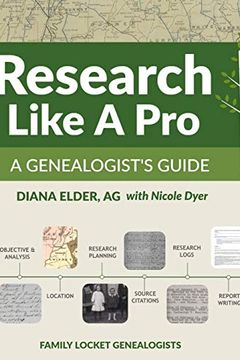 Unlock the secrets of genealogical research with "Research Like a Pro." Written by professional genealogist, Diana Elder, this step-by-step guide provides practical advice for those stuck on brick wall problems. With real world examples and easily understandable tips, even novice genealogists can take their skills to the next level. Learn how to form an objective, review your research, construct a locality guide, create a plan, organize and track your searches, and ultimately write a report that details your findings. Work samples and templates included.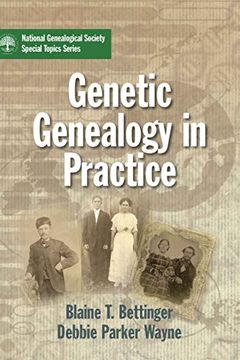 Discover the world of genetic genealogy with "Genetic Genealogy in Practice." This workbook provides an easy-to-understand guide for family historians and genealogists who are beginning to explore this field. Co-authored by Blaine T. Bettinger, an expert in genetic genealogy, and Debbie Parker Wayne, a professional genealogist, this book will guide readers step-by-step on the basic concepts of genetic genealogy. With exercises and answer keys for hands-on practice, readers can learn about YDNA, X-DNA, mtDNA, and atDNA for genealogical conclusions. This is the ultimate resource to help build your knowledge and take your family history research to the next level.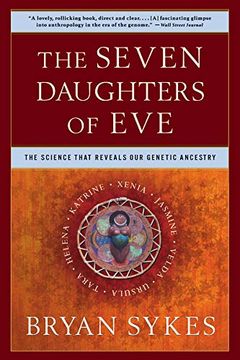 Discover the fascinating and groundbreaking genetic research behind The Seven Daughters of Eve. Renowned expert Bryan Sykes takes us on a journey through time and across the globe to uncover the maternal lineages of native European descendants. With detailed portraits of seven distinct women and their migratory patterns, Sykes provides insight into our ancient ancestry and how we are all connected through almost indestructible strands of DNA. This captivating book is filled with dramatic stories, including the identification of the remains of Tsar Nicholas and Tsaress Alexandra through DNA, and tracing the ancestry of a Caribbean woman back to central Africa.
The Art of Contemplation by
Research Like a Pro with DNA by Diana Elder, Nicole E. Dyer, Robin Wirthlin
Advanced Genetic Genealogy by
Prosperity by Richard Rudd
Understanding Your Clients through Human Design by Robin Winn Mft
Your DNA Guide, the book by Diahan Southard
Human Design System - The Centres by Peter Schoeber
The DNA Guide for Adoptees by Brianne Kirkpatrick, Shannon Combs-Bennett
Rave I'Ching by Ra Uru Hu
Human Design Evolution Guide 2020 by Karen Parker
Getting to Know YOU by Karen Flaherty
Living Your Design Student Manual by Lynda Bunnell
The Global Incarnation Index Incarnation Crosses by Ra Uru Hu
Rave BodyGraph Circuitry by Ra Uru Hu
DNA Q and A by Andrew Lee, Devon Noel Lee
Guide to DNA Testing by Richard Hill
Trace Your Roots with DNA by Megan Smolenyak Smolenyak, Ann Turner
DNA & Genealogy by Colleen Fitzpatrick, Andrew Yeiser
Human Design Activation Guide by Karen Curry Parker