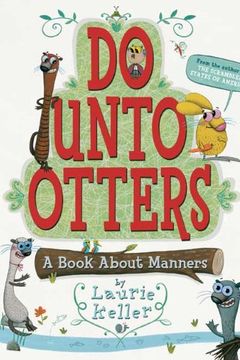 Discover the value of the Golden Rule with "Do Unto Otters." Mr. Rabbit's new neighbors are otters, but he doesn't know anything about them. Will they get along? Follow Mr. Owl's advice: treat them the same way you'd like to be treated. Author Laurie Keller showcases how to be a good friend and neighbor in her smart, playful style. This book is a 2008 Bank Street Best Children's Book of the Year and has Common Core connections.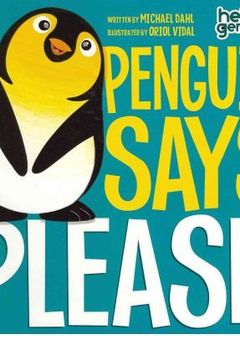 Penguin must learn to say please....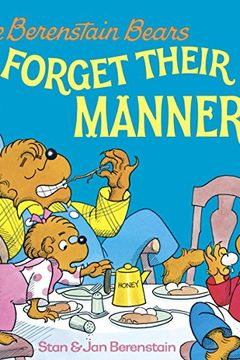 Teach your kids good manners with a hilarious yet practical approach. Follow Mama Bear as she creates a Politeness Plan with chores as penalties for rudeness. This book presents basic etiquette in a fun and engaging way with humor and relatable illustrations.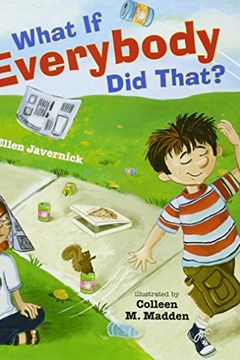 A charming children's book with a thought-provoking message - what would happen if everyone did the same thing as you? With humorous mixed media illustrations, this book explores the impact of our actions and the importance of following rules to make the world a better place. A fun and engaging read for young readers.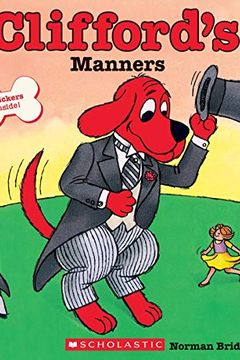 "Clifford's Manners" is a charming and interactive book that teaches children the importance of good manners through the beloved character of Clifford the Big Red Dog. Follow along as Emily Elizabeth teaches Clifford to say "please" and "thank you," follow rules, and share with friends. This delightful story reminds readers that being kind and considerate is always the way to go. Plus, with a full page of stickers, learning good manners has never been so fun!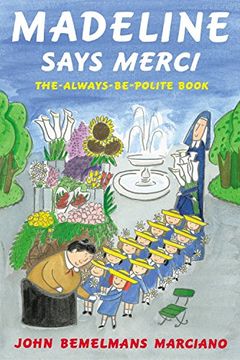 Learn valuable manners in this charming book! Join Madeline and her friends as they explore the importance of being polite and kind to others. Through charming illustrations and humorous verse, this book introduces basic manners such as saying please and thank you, sharing, and cleaning up. Perfect for Madeline fans of all ages!
Discover a hilarious and colorful children's book about the importance of manners. Aliki's paperback version of her 1990 hardcover Manners is filled with comic-bookish playlets, role-playing tips, and hilarious illustrations that make learning about politeness a ton of fun. Perfect for kids who need a little reminder about basic manners in a delightful and engaging way.
A reformed Big Bad Wolf, now residing in a retirement home, attends a storybook tea at the library and surprises attendees with his newfound manners - a delightful tale for all ages.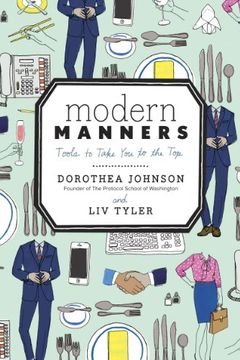 This etiquette guidebook by a world-renowned expert and her granddaughter provides tips on modern-day manners for professionals seeking success and confidence in business and social settings. Covering essential dos and don'ts, such as acing job interviews and practicing proper table manners, this book provides timeless advice with a 21st-century twist. With witty commentary from Liv Tyler, this guide is a must-have for anyone looking to polish their skills and become a leader.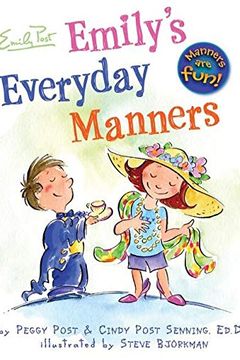 Emily's Everyday Manners is a charming picture book that introduces kids to important social skills that go beyond special occasions. The book covers five magic words that make everyone happy, tips on mastering good table manners, and how to make and keep friends. Perfect for ages 4-7, this book makes learning manners fun and easy.
Dude, That's Rude! by Pamela Espeland
Manners Can Be Fun by Munro Leaf
Llama Llama Time to Share by Anna Dewdney
We Don't Eat Our Classmates by Ryan T. Higgins
May I Please Have a Cookie? by Jennifer E. Morris
Richard Scarry's Please and Thank You Book by Richard Scarry
How Do Dinosaurs Eat Their Food? by Jane Yolen
Emily Post's Etiquette, 18th Edition by Peggy Post
A Kids' Guide to Manners by Katherine Flannery
Decibella and Her 6-Inch Voice by Julia Cook
Teach Your Dragon Manners by Steve Herman
Connoisseur Kids by Jennifer L. Scott
Business Etiquette Made Easy by Myka Meier
Manners Timeby Verdick, Elizabeth[Boardbook] by
A Smart Girl's Guide by Nancy Holyoke
Tiffany's Table Manners for Teenagers by Walter Hoving
50 Essential Etiquette Lessons by Katherine Flannery
The Bear Who Stared by Duncan Beedie
Please, Mr. Panda by Steve Antony
Goldy Luck and the Three Pandas by Natasha Yim
Time to Say "Please"! by Mo Willems
Rude Cakes by Rowboat Watkins