Best Books on Marijuana Cultivation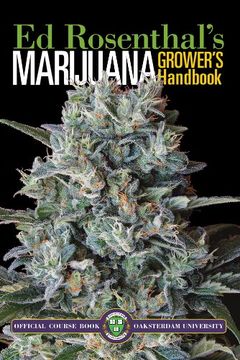 The all new Marijuana Grower's Handbook shows both beginners and advanced growers how to grow the biggest most resinous, potent buds! This book contains the latest knowledge, tools, and methods to grow great marijuana – both indoors and outdoors. Marijuana Grower's Handbook will show you how to use the most efficient technology and save time, labor...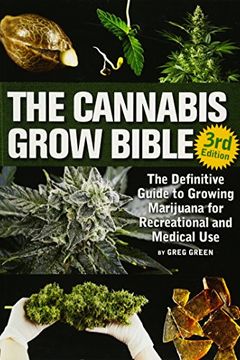 The most comprehensive guide to marijuana gardening ever written is back with all new information and updated advice for cannabis enthusiasts. Over 200 additional pages of all new information are included in this book, from all new lighting equipment and techniques, to highly advanced cannabinoid extraction techniques and detailed, step-by-step gar...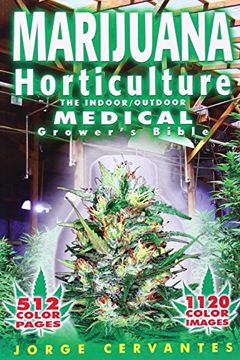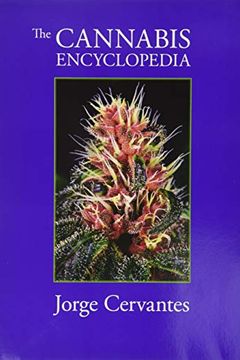 A definitive guide to medical marijuana cultivation and consumption & explains all the essential techniques to grow cannabis. 2,000+ beautiful color images illustrate this book. Medical cannabis history, cannabinoid measurement & medical varieties provide a background for medical patients & caregivers. The Medicinal Concentrates & Cooking with Medi...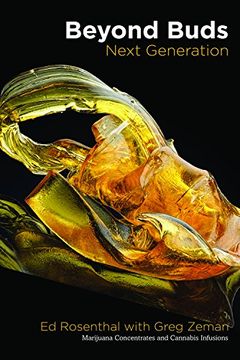 Beyond Buds
Marijuana Extracts - Hash, Vaping, Dabbing, Edibles and Medicines
Beyond Buds is a handbook to the future of marijuana. Prohibition's end has led to a technological revolution that's generated powerful medicines and products containing almost zero carcinogens and little smoke. Marijuana icon Ed Rosenthal and leading cannabis reporter David Downs guide readers through the best new consumer products, and demonstrat...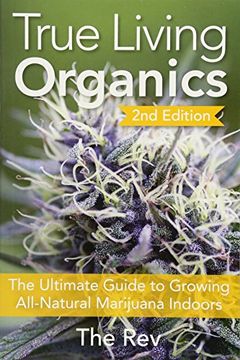 True Living Organics teaches you how to grow organic marijuana both indoors and outdoors. It is the only organic marijuana cultivation guide on the market. The first edition sold over 15,000 copies, and the new edition has over 100 additional pages of all new information and photos detailing how to grow marijuana organically so that it is healthier...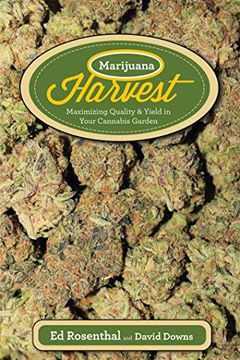 Marijuana Harvest is the world's first crop science book devoted solely to harvesting, processing and storing award-winning marijuana—now a multi-billion dollar crop. Whether you are a hobby gardener or commercial farmer, Marijuana Harvest shows you how to maximize the yield and quality of your garden. Full-color throughout, the book's descriptive ...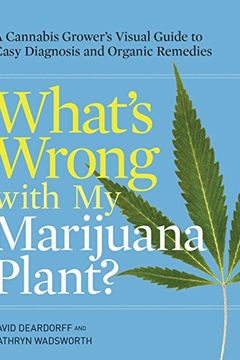 A simple step-by-step system for identifying, repairing, and preventing problems with marijuana plants.What's Wrong with My Marijuana Plant? is the first problem-solving book for marijuana growers with an effective and easy-to-use visual diagnostic system pioneered by Deardorff and Wadsworth for identifying pest, disease, and environmental problems...
This is the most accessible, attractive, and easy-to-use beginner's guide to growing marijuana. In only 144 illustrated pages, High Times editor, Danny Danko, covers the basics of successful pot cultivation. This book is a primer that covers:The basics of setting up a grow roomGenetics and seedsGerminationSexingCloningBuilding budsHarvestingPest, f...
Green: A Field Guide to Marijuana is required reading for a new generation of curious and sophisticated pot smokers. Presented in an eye-popping package and filled with hyperdetailed photography of individual buds, this essential guide to marijuana is smart, practical, and exceedingly beautiful. The "Primer" section explores the culture of this com...
Cannabis Pharmacy by Michael Backes
The Little Black Book of Marijuana by Steve Elliott
The Cannabis Breeder's Bible by Greg Green
Big Book of Buds Greatest Hits by Ed Rosenthal
Homegrown Marijuana by Joshua Sheets
Hydroponic Marijuana by Richard Bray
Cannabis Breeding by James Loud
Growing Cannabis Indoors by Chris Jones
The Cannabis Manifesto by Steve Deangelo
The Emperor Wears No Clothes by Jack Herer
Brave New Weed by Joe Dolce
Feminist Weed Farmer by Madrone Stewart
Cultivating Exceptional Cannabis by DJ Short
Harvesting & Curing by Justin Griswell
The Sinsemilla Technique by First Last
HOW TO GROW MARIJUANA by Frank Spilotro
Teaming with Microbes by Jeff Lowenfels
Teaming with Nutrients by Jeff Lowenfels
Smoke Signals by Martin A. Lee
The Medical Marijuana Dispensary by Laurie Wolf
The Pot Book by Julie Holland
The Cannabis Health Index by Uwe Blesching
Marijuana Grow Basics by Jorge Cervantes
Marijuana Botany by Robert Connell Clarke
Growing Marijuana by Kevin Oliver
Marijuana Cultivation Reconsidered by Read Spear
Grow Your Own by Nichole Graf, Micah Sherman, David Stein, Liz Crain
Marijuana Business by Marijuana Business Books
Hashish! by Robert Connell Clarke
Big Weed by Christian Hageseth
Growing Marijuana by Guy Nice