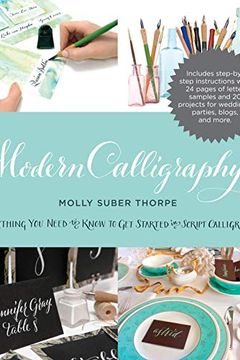 Learn how to create stunning calligraphy with the guidance of Molly Suber Thorpe, an expert in the centuries-old art form. Discover your own unique style and explore the opportunities for expression and creativity that calligraphy offers. This comprehensive guide offers easy-to-follow instructions for designing your own wedding invitations, greeting cards, place cards and more. Join the calligraphy revival and start your own projects today.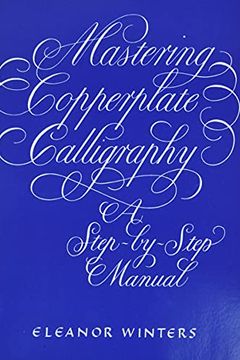 Learn the art of copperplate calligraphy with this comprehensive guide. Developed by English handwriting masters in the 18th century, copperplate calligraphy is perfect for elegant social correspondence. In this practical manual, you'll learn stroke by stroke the alphabet, numbers, punctuation, and how to write in color. With detailed discussions on paper choice and retouching skills, you'll be able to create copperplate scripts with ease and grace. Perfect for beginners or those looking to improve their skills.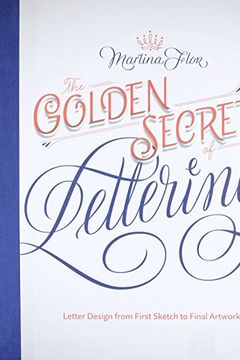 Unlock the art of hand lettering with The Golden Secrets of Lettering. Martina Flor's expert guidance, along with hundreds of illustrations and inspirational examples, offers readers the knowledge and skills to elevate their hand lettering concepts into beautiful digital pieces that can be sold and published. Master composition, hierarchy, flourishes, and letter shapes through easy-to-understand instructions, and learn how to turn analog sketches into well-crafted digital art. With helpful tips on making a career as a lettering artist, this comprehensive guide is a must-read for all aspiring typographers.
Discover the perfect way to add a personal touch to any project with The Big Awesome Book of Hand & Chalk Lettering. With detailed and easy-to-follow instructions, the book guides beginners through mastering the art of hand lettering, including composition and design techniques. The book also features chalk lettering, fun writing prompts, and 15 unique projects and gift ideas. Explore 15 lettering styles and numerous accents, from Black Letter and Victorian to serifs and scripts. Give your projects that extra special touch with this comprehensive guide to hand lettering.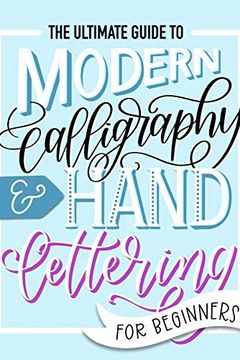 Looking for a beginner's guide to calligraphy and hand lettering? Look no further! This delightful book, written by the talented June & Lucy team, is the ultimate guide to these beautiful crafts. With easy-to-understand explanations and clear instructions, you'll be creating gorgeous, personalized pieces in no time. Whether you're looking for a new hobby or a unique gift idea, this book is perfect for anyone who loves crafts and creativity. So why wait? Start your lettering journey today!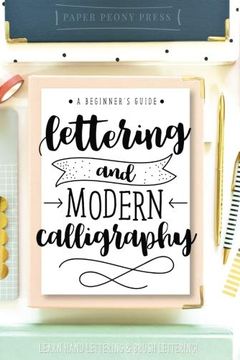 Unlock your artistic potential with a beginner's guide to lettering and modern calligraphy. This book is packed with tips and tricks, encouraging you every step of the way. With five different alphabet styles, upper and lower case letters, connections, design, composition, and 15 projects to help bring your creativity to life, this book is the perfect starting point for aspiring artists. Don't miss out on this amazing and fun form of art!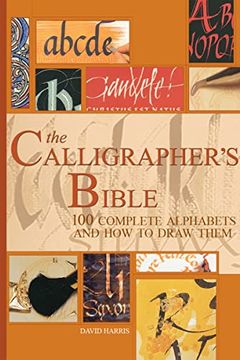 Discover the timeless art of calligraphy with this gorgeously illustrated guide. Whether you are a beginner or an experienced calligrapher, learn the correct pen strokes for classic Roman to contemporary styles. Complete with a self-teaching kit, this book also covers tools and materials, layout, numerals and punctuation, and more. With a spiral binding to lay flat while practicing, this is the perfect gift for craft enthusiasts or those looking to improve their penmanship.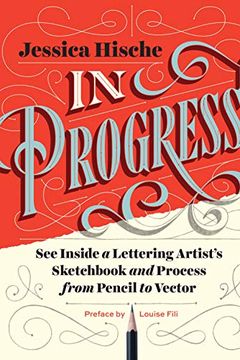 In Progress
See Inside a Lettering Artist's Sketchbook and Process, from Pencil to Vector (Hand Lettering Books, Learn to Draw Books, Calligraphy Workbook for Beginners)
Get an inside look at the creative and technical process of award-winning hand lettering with this must-read book. Explore the sketchbook of design superstar Jessica Hische, from initial rough sketches to polished final products for high-profile clients like Wes Anderson and Starbucks. With over 250 stunning images and metallic silver ink throughout, this book is an essential resource for aspiring and experienced designers alike. Discover inspiration and brass-tacks information to help you create distinctive letterforms and perfect your skills in the art of hand lettering.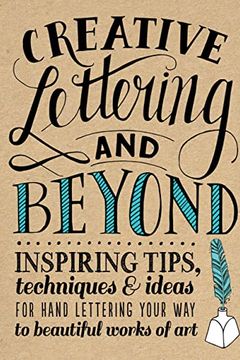 Master the art of hand lettering and typography with Creative Lettering and Beyond. This book brings together the skills and tips of four professional artists in easy-to-follow step-by-step projects, prompts, and exercises. From basic letter shapes to cursive script, spacing, and alignment, you'll discover how to create beautiful hand-lettered artwork for any occasion. With practice pages and interactive prompts, this book is perfect for anyone looking to develop their own unique style.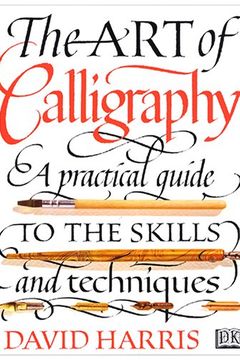 Explore the fascinating history of western calligraphy and discover 26 beautiful styles of lettering with this expert guide. Learn how to properly hold and angle your pen through helpful photographs, and elevate your handwriting to a beautiful art form. Perfect for beginners and experienced calligraphers alike.
Hand Lettering for Relaxation by Amy Latta
Mastering Modern Calligraphy by Molly Suber Thorpe
Calligraphy Workbook for Beginners by Maureen Peters
Chalk Art and Lettering 101 by Amanda Arneill, Shannon Roberts
The Ultimate Brush Lettering Guide by Peggy Dean
The ABC of Custom Lettering by Ivan Castro
The Calligrapher's Business Handbook by Molly Suber Thorpe
Lettering with Purpose by Brittany Luiz
Mastering Hand-Lettering by Mye De Leon
Extraordinary Hand Lettering by Doris Wai