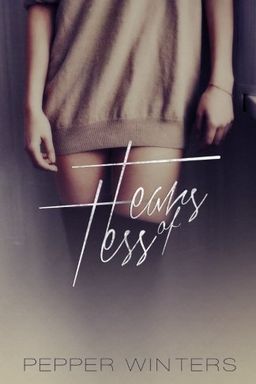 A young woman's life takes a dark turn when she is kidnapped and sold into a world of slavery and nonconsensual sex. With no savior in sight, she must fight to survive and maintain her will to live. This New Adult Dark Contemporary Romance is a story of finding love in unexpected places and the strength that comes from necessity. However, it is not suitable for those sensitive to themes of grief and slavery.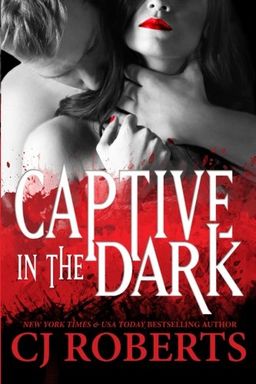 Revenge fuels Caleb's obsession as he seeks his kidnapper, a man he holds responsible for years of slavery. To get close enough to strike, Caleb must kidnap and train a young woman to be his pleasure slave. Olivia wakes up bound and blindfolded in Caleb's captivity, discovering a twisted attraction to her captor. This book explores dark themes of questionable consent, graphic violence, and disturbing situations.
This thrilling novel follows a psychology student who becomes trapped as a man's property, suffering in silence but never breaking. Everything changes when Elder Prest arrives, the only man to truly see her. He claims her for one night and then disappears, but when he returns, life becomes more complicated than ever.
This gripping story follows a woman who overcame a challenging upbringing to create a successful life on her own terms. However, when she becomes the target of a mysterious stalker, she must confront unconventional and unexpected feelings. This is not a typical love story, but a powerful account of love gone wrong.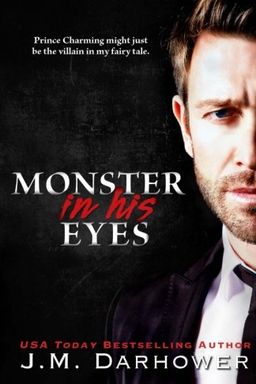 A dangerous man with commanding presence and hidden secrets draws our protagonist in. It's the kind of obsession that's both alarming and alluring. She falls fast and hard, but soon realizes she's in too deep. He's a monster wrapped up in a pretty package, and as she unearths the truth about him, everything changes. A thrilling and complicated love story.
A woman infiltrates the Irish mafia to find her missing friend, but finds herself torn between two loyalties. When she catches the eye of the next-in-line for the throne, an Irish mobster, she must navigate her way through their chemistry and keep her mission on track. Revenge is her motive, and nothing will get in her way.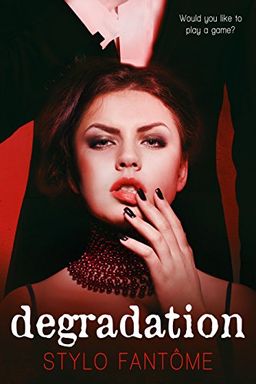 A seductive and rich man and a naive little rich girl have a night together that changes everything. Seven years later, they meet again and begin a series of games, each more devious than the last. But as the line between games and reality becomes blurry, Tate quickly learns that Jameson has earned his nickname, "Satan." This book contains graphic sexual situations and sadomasochistic themes.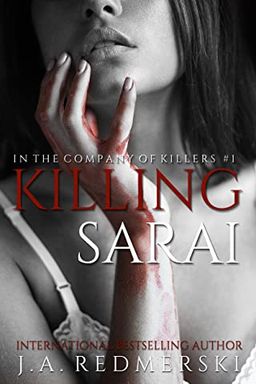 A teenage girl held captive in a drug lord's compound for nine years sees a chance to escape with the help of a cold-hearted assassin. But when things go wrong, she finds herself caught in even more danger. As they run for their lives, the assassin's moral compass is thrown off by his growing attachment to her. Can they trust each other enough to make it out alive? This gripping tale explores trust, survival, and unlikely connections.
A famous erotica writer's latest manuscript takes a serious and personal turn, and she's convinced it will be her big break. However, a demanding British editor holds her fate in his hands and requires complete control over the rewrite. The grueling writing sessions become shockingly arousing, while a dangerous former lover creates even more complications. In a world where passion is pain, nothing is ever simple.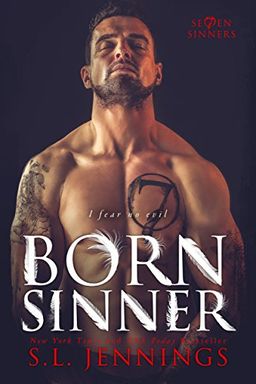 Born Sinner is a gripping tale of survival against all odds in the gritty streets of Chicago. Follow the story of a young person bred to be nothing but an instrument of death and destruction, until fate takes a different turn. But being saved comes at a cost, as they become a prisoner of the deadly Se7en, a group embodying everything humanity has feared throughout time. The leader of the group, who doesn't give in to mortal weaknesses, is forced to confront his own beliefs as he grapples with the prisoner's presence. Kill one to save a million - this is the mantra that guides their actions in this thrilling dark novel.
Haven by Rebekah Weatherspoon