Best Horror Manga
Horror manga create an atmosphere of unease. Like Mystery manga, they encourage viewers to learn more about their world... but there may be secrets that are better left unexplored. Through eerie music and sounds, visceral or disturbing imagery, or startling moments, works of Horror make you worry about what gruesome thing is coming next.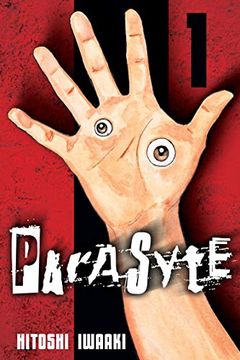 SILENT INVASION: They arrive in silence and darkness. They descend from the skies. They have a hunger for human flesh. They are everywhere. They are parasites, alien creatures who must invade-and take control of-a human host to survive. And once they have infected their victims, they can assume any deadly form they choose: monsters with giant teeth...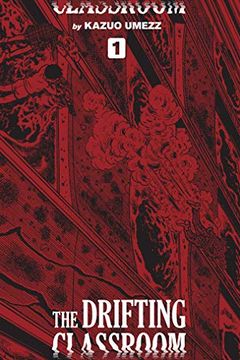 A definitive edition featuring an all-new translation and deluxe hardcover design that reestablishes Kazuo Umezz's The Drifting Classroom as a timeless horror classic.In the aftermath of a massive earthquake, a Japanese elementary school is transported into a hostile world where the students and teachers are besieged by terrifying creatures and bes...
The zombie apocalypse has never been more surreal! A mentally unhinged manga artist witnesses the beginning of a zombie outbreak in Tokyo, and he's certain of only two things: he's destined to be the city's hero, and he possesses something very rare in Japan--an actual firearm! Kengo Hanazawa's award-winning series comes to Dark Horse, and this rea...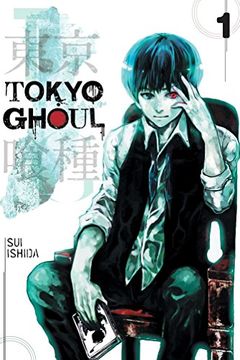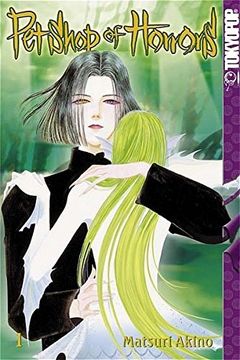 Welcome to Chinatown!During your visit, be sure to stop by Count D's pet shop, where love and dreams are sold in the form of mythical creatures but not without a catch. The buyer must adhere to a set of rules, which if broken, may result in death...or worse....
High school student Kei Nagai is struck dead in a grisly traffic accident, but immediately revives to learn that he may not be like every other human. Instead, he may be a mysterious, almost immortal being, granted not only the powers of rejuvenation, but the abilities to see supernatural beings. Scared, he runs away, and is aided in his escape fro...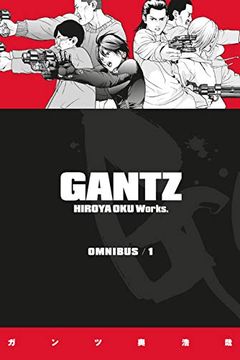 An erotic, science-fiction horror epic, Hiroya Oku's Gantz is a sensation in Japan, setting the bar for outrageous, shocking, and bizarre manga, not for children or the easily offended! Over 650 pages of mayhem and madnessTokyo teens Kei and Masaru are struck dead by a subway train but awaken in a room with an ominous black orb that gives them weap...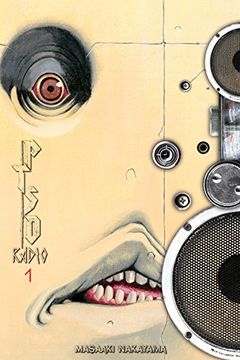 ...ha...ir......hand hand and.. ..an..d......fire..... ....be...hin...d......blood......u... ...sh...shadow.........ahh......ow......ow...w......co.... ..bo...box......chil...dren... ...straw.........shears......s...sss.. ....sever...GROooOHH.... ..rah......O...gu...shi...sa..... ..........This is AERN-BBC, PTSD Radio. No tuning...necessary....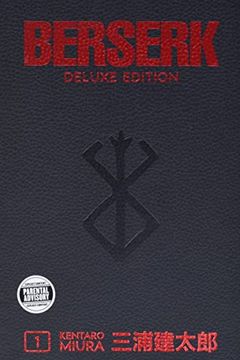 Have you got the Guts? Kentaro Miura's Berserk has outraged, horrified, and delighted manga and anime fanatics since 1989, creating an international legion of hardcore devotees and inspiring a plethora of TV series, feature films, and video games. And now the badass champion of adult fantasy manga is presented in an oversized 7" x 10" deluxe hardco...
Blood on the Tracks, Vol. 1 by Shuzo Oshimi
Mieruko-chan, Vol. 1 by Tomoki Izumi
Helter Skelter by Kyoko Okazaki
The Promised Neverland, Vol. 1 by Kaiu Shirai
Attack on Titan 1 by Hajime Isayama
Dorohedoro, Vol. 1 by Q Hayashida
BLAME! MASTER EDITION 1 by Tsutomu Nihei
Higurashi When They Cry by Ryukishi07
Domu by Katsuhiro Otomo, Katshuhiro Otomo
The Kurosagi Corpse Delivery Service, Vol. 1 by Eiji Otsuka
Kasane, Vol. 1 by Daruma Matsuura
Dragon Head, Vol. 1 by Minetaro Mochizuki
Perfect Blue by Yoshikazu Takeuchi