Best Horror Manga
Horror manga create an atmosphere of unease. Like Mystery manga, they encourage viewers to learn more about their world... but there may be secrets that are better left unexplored. Through eerie music and sounds, visceral or disturbing imagery, or startling moments, works of Horror make you worry about what gruesome thing is coming next.
A small town in Japan is cursed with spirals, a hypnotic shape that haunts the entire place. As teenagers Kirie and Shuichi discover the horrors hidden within their town, readers will be pulled into a terrifying whirlpool of terror. Don't miss this masterpiece of horror manga.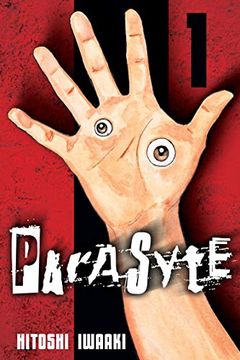 "Parasites decend on earth, invading human bodies and concealing their true nature behind familiar faces. One high school student, Shin, is battling for his own body against one of these alien creatures. But can he warn humanity about the horrors yet to come? Volume 1 of this chilling manga series will leave you on the edge of your seat."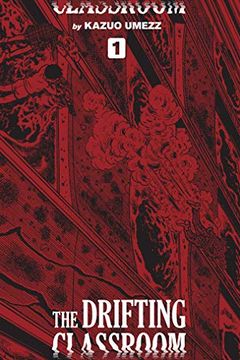 A Japanese elementary school is mysteriously transported into a hostile world filled with terrifying creatures and madness after a massive earthquake. The Drifting Classroom is a timeless horror classic that follows the students and teachers as they fight to survive in this new and dangerous world. This definitive edition features an all-new translation and deluxe hardcover design that will leave readers chillingly captivated.
Get ready for a surreal zombie apocalypse in this award-winning manga series! A mentally unhinged artist in Tokyo witnesses the outbreak and knows he's destined to be the hero. With a rare firearm in hand, he fights for survival in a body-horror epidemic that threatens all of humanity. This international bestseller features realistic art and collects two Japanese books in each Dark Horse edition, complete with color pages. "Probably the greatest zombie manga ever." - Jason Thompson.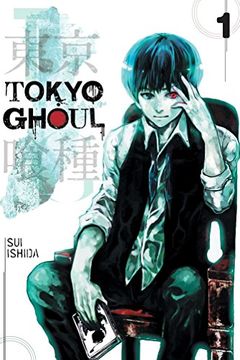 Discover a dark and violent world with a shy protagonist who is transformed into a half-human, half-Ghoul hybrid. Drawn into the lives of Ghouls who live alongside us, he must navigate a dangerous new reality where his survival depends on embracing his inner monster.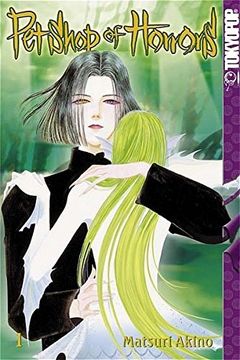 Explore the mysterious world of Count D's pet shop in Chinatown where mythical creatures are sold with a deadly catch. Follow the rules or face the consequences. A must-read for those who crave dark fantasy with a touch of horror.
Discover the captivating story of Kei Nagai, a high school student who learns that he may not be like every other human after being struck dead in a traffic accident. He is granted not only the powers of rejuvenation but also the abilities to see supernatural beings, leading him to run away from society. However, Kei finds himself caught in a conflict between mankind and others like him, preparing to fight a new war based on terror. Don't miss this thrilling tale of immortality, supernatural powers, and the fight for survival.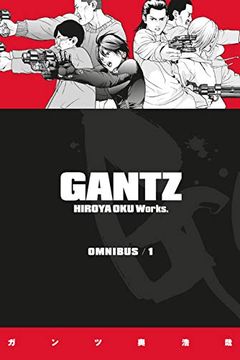 Experience the mayhem and madness of Gantz - an outrageous, shocking, and bizarre science-fiction horror epic from Japan that sets the bar for all manga. Follow Tokyo teens Kei and Masaru as they fight against strange alien creatures wielding weapons and suits given to them by an ominous black orb. With over 650 pages of non-stop action, this book is not for children or the easily offended. Will they win their freedom or die for the final time in this deadly game?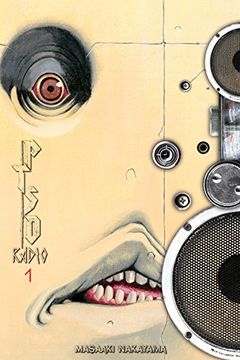 "Embark on a haunting journey through the mind of a traumatised individual in PTSD Radio, Vol. 1. The gripping yet eerie radio program explores themes of fire, blood, shadow, and the struggles of children. No tuning required - enter the world of PTSD Radio on AERN-BBC."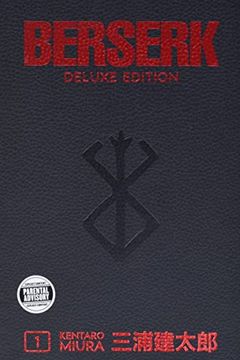 Get ready to immerse yourself in the world of adult fantasy manga with Berserk Deluxe Edition Volume 1. This oversized hardcover edition features the first three volumes of Kentaro Miura's iconic series, which has captivated fans around the world since 1989. Experience the horror, outrage, and delight as you follow the badass champion, and create your own legion of hardcore devotees. With nearly 700 pages, this collection is perfect for bookshelf display and promises more volumes to come. Don't miss out on the glory!
Tokyo Ghoul Complete Box Set by Sui Ishida
Mieruko-chan, Vol. 1 by Tomoki Izumi
Helter Skelter by Kyoko Okazaki
Attack on Titan 1 by Hajime Isayama
The Promised Neverland, Vol. 1 by Kaiu Shirai
Dorohedoro, Vol. 1 by Q Hayashida
BLAME! MASTER EDITION 1 by Tsutomu Nihei
Higurashi When They Cry by Ryukishi07
Domu by Katsuhiro Otomo, Katshuhiro Otomo
The Kurosagi Corpse Delivery Service, Vol. 1 by Eiji Otsuka
Kasane, Vol. 1 by Daruma Matsuura
Dragon Head, Vol. 1 by Minetaro Mochizuki
Perfect Blue by Yoshikazu Takeuchi