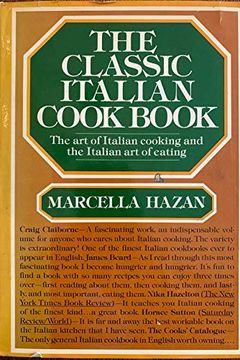 Brand New Condition. May be plastic wrapped for additional protection...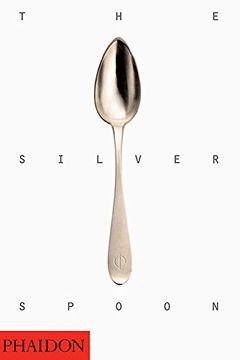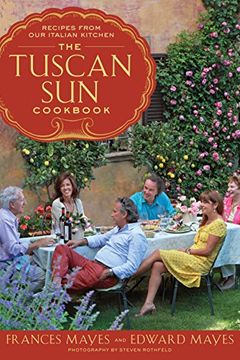 "Tuscan food tastes like itself. Ingredients are left to shine. . . . So, if on your visit, I hand you an apron, your work will be easy. We'll start with primo ingredients, a little flurry of activity, perhaps a glass of Vino Nobile di Montepulciano, and soon we'll be carrying platters out the door. We'll have as much fun setting the table as we ha...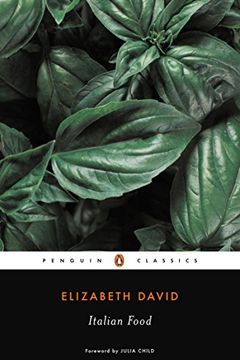 Elizabeth David's Italian Food was one of the first books to demonstrate the enormous range of Italy's regional cooking. For the foods of Italy, explained David, expanded far beyond minestrone and ravioli, to the complex traditions of Tuscany, Sicily, Lombardy, Umbria, and many other regions. David imparts her knowledge from her many years in Italy...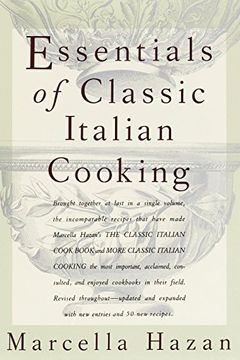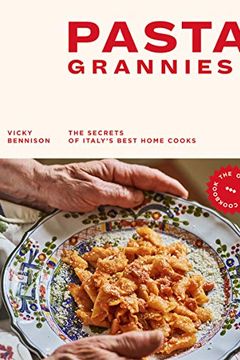 "When you have good ingredients, you don't have to worry about cooking. They do the work for you." – Lucia, 85Inspired by the hugely popular YouTube channel of the same name, Pasta Grannies is a wonderful collection of time-perfected Italian recipes from the people who have spent a lifetime cooking for love, not a living: Italian grandmothers.Featu...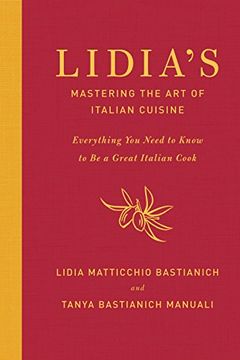 From the Emmy-winning host of Lidia's Kitchen, best-selling author, and beloved ambassador for Italian culinary traditions in America comes the ultimate master class: a beautifully produced definitive guide to Italian cooking, coauthored with her daughter, Tanya—covering everything from ingredients to techniques to tools, plus more than 400 delecta...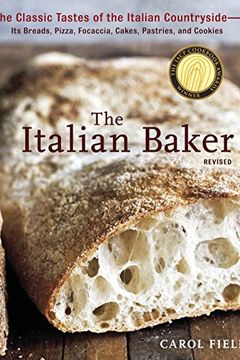 The Italian Baker, Revised
The Classic Tastes of the Italian Countryside--Its Breads, Pizza, Focaccia, Cakes, Pastries, and Cookies [A Baking Book]
Who can resist bruschetta rubbed with garlic and drizzled with olive oil, almond-studded biscotti dipped in coffee or wine, and, of course, a thin-crusted pizza with fresh, sweet tomatoes and tangy mozzarella? These Italian classics that Americans know and love are just the beginning; there are a wealth of other equally delicious breads and sweets ...
First published in 1891, Pellegrino Artusi's La scienza in cucina e l'arte di mangier bene has come to be recognized as the most significant Italian cookbook of modern times. It was reprinted thirteen times and had sold more than 52,000 copies in the years before Artusi's death in 1910, with the number of recipes growing from 475 to 790. And while ...
My Kitchen in Rome by Rachel Roddy
My Calabria by Rosetta Costantino, Janet Fletcher
Food of the Italian South by Katie Parla
The Sicily Cookbook by Cettina Vicenzino
The Talisman Italian Cookbook by Ada Boni
Tasting Rome by Katie Parla
The Elements of Pizza by Ken Forkish
Pasta by Missy Robbins, Talia Baiocchi
Mastering Pasta by Marc Vetri, David Joachim
Massimo Bottura, Never Trust A Skinny Italian Chef by Massimo Bottura
The Complete Italian Cookbook by Manuela Anelli Mazzocco
Tasting Italy by America'S Test Kitchen
Florentine by Emiko Davies
The Classic Food of Northern Italy by Anna Del Conte
Sweet Myrtle and Bitter Honey by Efisio Farris, Jim Eber