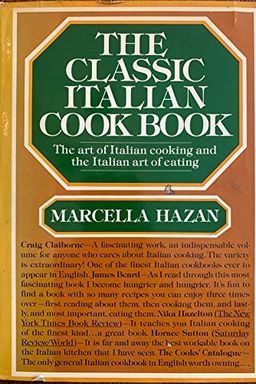 Brand New Condition. May be plastic wrapped for additional protection...
Discover the secrets of traditional Italian cuisine with this cookbook. Over 2,000 recipes gathered from grandmothers and farmers across the country offer a glimpse into the patrimony of Italian country cooking. Each recipe is labeled with its region of origin, and historical recipes provide fascinating views into the folk culture of the past. With simple, easily achievable dishes like White Bean and Escarole Soup and Chicken with Lemon and Capers, this cookbook is an excellent everyday source for any cook. La Cucina is a true salt-of-the-earth reference for every library.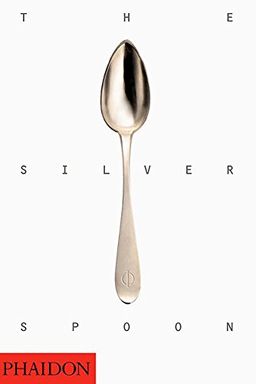 Discover the most influential and successful cookbook in Italy, originally published in 1950 and still considered essential in every household today. The Silver Spoon is a comprehensive collection of over 2,000 traditional and modern Italian recipes, updated for contemporary tastes and customs. Featuring original menus from famous Italian chefs and a user-friendly format, this prestigious cookbook will appeal to gourmet chefs and occasional cooks alike. Now adapted to an international market, The Silver Spoon is destined to become a classic in Italian cooking for food lovers everywhere.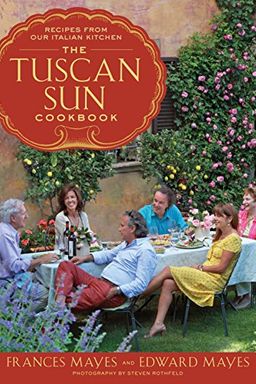 Get transported to the rolling hills of Tuscany with this lyrical and mouth-watering cookbook. Authored by Frances and Ed, who have spent over two decades living like honorary Tuscans, this cookbook features more than 150 simple yet robust recipes made with honest and traditional ingredients. Discover Italian cuisine philosophy with la casa aperta, the open house, as you cook and dine with the Mayes in their Cortona home in Italy. From antipasti to dolci, organize your feast like a traditional Italian dinner with appetizing dishes like fried zucchini flowers, potato ravioli, pizza with caramelized onions and sausage, and much more. With stunning photography, helpful tips on stocking your pantry, and techniques for bringing out the best in seasonal ingredients, it's time to indulge in the Tuscan way of eating and living.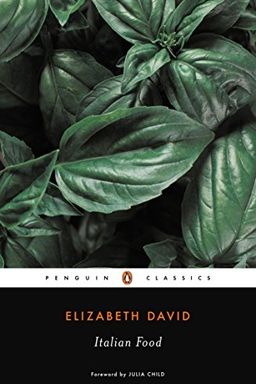 Learn the authentic and diverse cuisine of Italy with Elizabeth David's Italian Food. David's passion for real, hearty and fresh food will inspire you to recreate the unique regional dishes of Tuscany, Sicily, Lombardy, Umbria, and many more. Her knowledge is derived from years of exploring, researching, tasting and testing dishes, making this book a great companion for any aspiring Italian cook.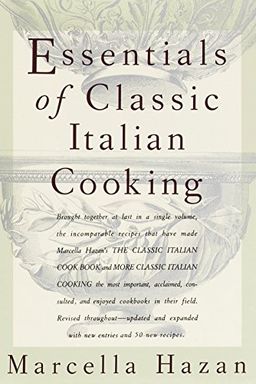 Discover the secrets of authentic Italian cooking with this must-have cookbook by an esteemed author. In its pages, find classic recipes and techniques that cover a range of delicious subjects, including pasta, risotto, sauces, and more. With its clear and concise instructions, even beginners can master the art of Italian cuisine.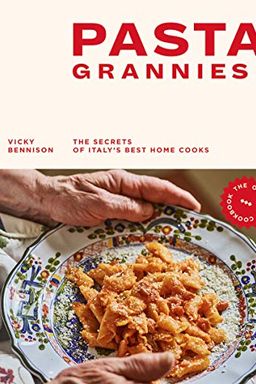 "Discover the heart of authentic Italian home cooking with Pasta Grannies. This charming book features over 80 easy and accessible recipes from Italian grandmothers who have spent their lives cooking for love. From simple hand-rolled spaghetti to dainty cinnamon-scented tubes, these time-perfected dishes will transport you to the heart of Italy. But it's more than just a cookbook - Pasta Grannies tells the extraordinary stories of the women behind the recipes, proving that truly authentic Italian cooking is simple, beautiful, and entirely achievable."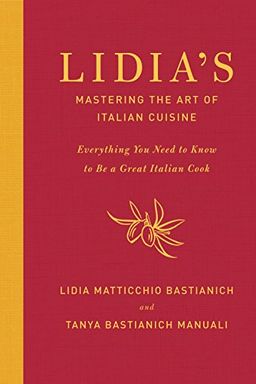 An Emmy-winning host and bestselling author, known for her passion for Italian cuisine, has co-authored the ultimate master class in Italian cooking with her daughter. This beautifully produced definitive guide covers everything from ingredients to techniques to tools, plus more than 400 delectable recipes. Readers will learn all the techniques needed to master Italian cooking and Lidia introduces us to the full range of standard ingredients. From classics like risotto alla milanese and Tagliatelle with Mushroom Sauce to Lidia's always-satisfying originals like Bread and Prune Gnocchi and Beet Ravioli in Poppy Seed Sauce, this book is the one book on Italian cuisine that every cook will need.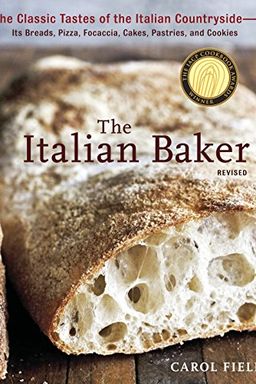 The Italian Baker, Revised
The Classic Tastes of the Italian Countryside--Its Breads, Pizza, Focaccia, Cakes, Pastries, and Cookies [A Baking Book]
Discover the deliciousness of authentic Italian baking with this comprehensive guide! From classic bruschetta and pizza to regional specialties like golden Altamura bread and chewy loaves from Como, Carol Field's updated edition delves into traditional artisanal doughs and techniques used by generations of Italian bakers. With 4-color photography throughout and a range of recipes that cover breadsticks, pastries, cakes, and more, The Italian Baker has been named an indispensable baking book by James Beard and the International Association of Culinary Professionals.
Discover the most significant Italian cookbook of modern times, first published in 1891 by Pellegrino Artusi. La scienza in cucina e l'arte di mangier bene offers 790 recipes for middle-class family cooks, written in a friendly, humorous tone. Artusi's witty anecdotes and historical relevance make this cookbook a landmark work in Italian culture. This English edition includes a delightful introduction by Luigi Ballerini and illustrations by Giuliano Della Casa.
My Kitchen in Rome by Rachel Roddy
My Calabria by Rosetta Costantino, Janet Fletcher
Food of the Italian South by Katie Parla
The Sicily Cookbook by Cettina Vicenzino
The Talisman Italian Cookbook by Ada Boni
Tasting Rome by Katie Parla
The Elements of Pizza by Ken Forkish
Pasta by Missy Robbins, Talia Baiocchi
Mastering Pasta by Marc Vetri, David Joachim
Massimo Bottura, Never Trust A Skinny Italian Chef by Massimo Bottura
The Complete Italian Cookbook by Manuela Anelli Mazzocco
Tasting Italy by America'S Test Kitchen
Florentine by Emiko Davies
The Classic Food of Northern Italy by Anna Del Conte
Sweet Myrtle and Bitter Honey by Efisio Farris, Jim Eber