Best Kotlin Books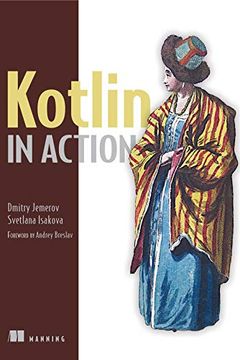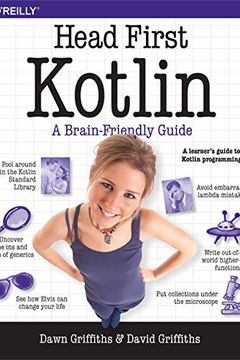 What will you learn from this book?Head First Kotlin is a complete introduction to coding in Kotlin. This hands-on book helps you learn the Kotlin language with a unique method that goes beyond syntax and how-to manuals and teaches you how to think like a great Kotlin developer. You'll learn everything from language fundamentals to collections, gen...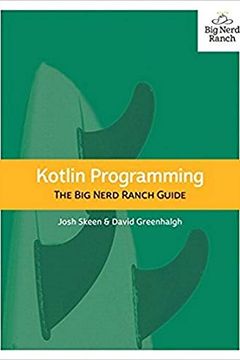 Kotlin is a statically typed programming language designed to interoperate with Java and fully supported by Google on the Android operating system. Based on Big Nerd Ranch's popular Kotlin Essentials course, this guide shows you how to work effectively with the Kotlin programming language through hands-on examples and clear explanations of key Kotl...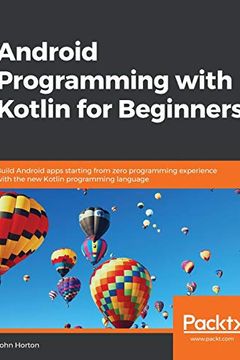 Build smart looking Kotlin apps with UI and functionality for the Android platform Key Features Start your Android programming career, or just have fun publishing apps on Google Play marketplace The first-principle introduction to Kotlin through Android, to start building easy-to-use apps Learn by example and build four real-world apps and dozens o...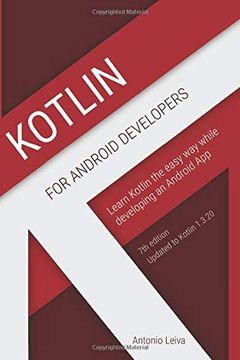 Google has officially announced Kotlin as a supported language to write Android Apps.These are amazing news for Android developers, which now have the ability to use a modern and powerful language to make their job easier and funnier.But this comes with other responsibilities. If you want to be a good candidate for new Android opportunities, Kotlin...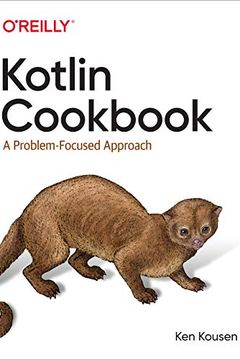 Use Kotlin to build Android apps, web applications, and more--while you learn the nuances of this popular language. With this unique cookbook, developers will learn how to apply thisJava-based language to their own projects. Both experienced programmers and those new to Kotlin will benefit from the practical recipes in this book.Author Ken Kousen (...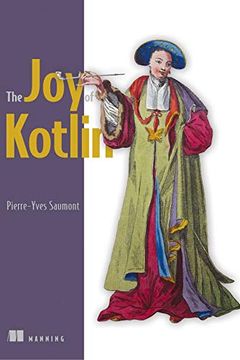 SummaryMaintaining poor legacy code, interpreting cryptic comments, and writing the same boilerplate over and over can suck the joy out of your life as a Java developer. Fear not! There's hope! Kotlin is an elegant JVM language with modern features and easy integration with Java. The Joy of Kotlin teaches you practical techniques to improve abstrac...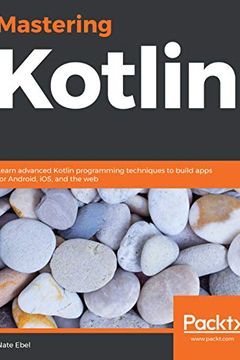 Mastering Kotlin
Learn advanced Kotlin programming techniques to build apps for Android, iOS, and the web
The comprehensive guide to help you master Kotlin....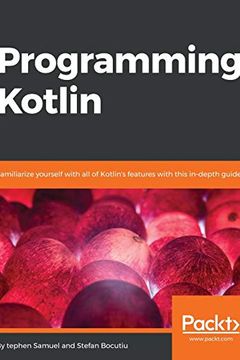 Kotlin has been making waves ever since it was open sourced by JetBrains in 2011; it has been praised by developers across the world and is already being adopted by companies. This book provides a detailed introduction to Kotlin that shows you all its features and will enable you to write Kotlin code to production.We start with the basics: get you ...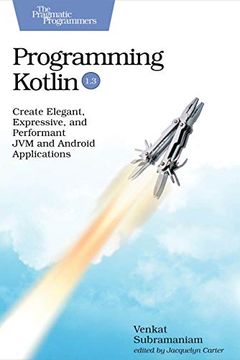 Programmers don't just use Kotlin, they love it. Even Google has adopted it as a first-class language for Android development. With Kotlin, you can intermix imperative, functional, and object-oriented styles of programming and benefit from the approach that's most suitable for the problem at hand. Learn to use the many features of this highly conci...
Kotlin In-depth [Vol-II] by Aleksei Sedunov