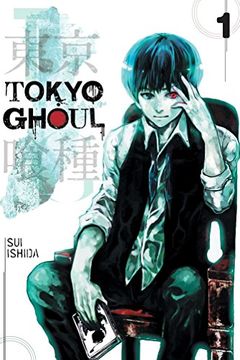 Discover a dark and violent world with a shy protagonist who is transformed into a half-human, half-Ghoul hybrid. Drawn into the lives of Ghouls who live alongside us, he must navigate a dangerous new reality where his survival depends on embracing his inner monster.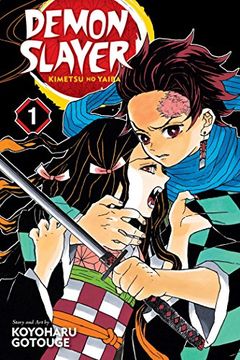 Experience the action-packed journey of Tanjiro, a young boy living a peaceful life selling charcoal in Taisho-era Japan. But when his family is slaughtered by demons and his sister turns into a demon herself, Tanjiro must become a Demon Slayer to save her and avenge his family. Join him on a dangerous mission to find a way to return his sister to normal and destroy the demon who ruined his life, all while navigating the world of demon slaying and battling for survival. Will he be able to save his sister before it's too late?
A small town in Japan is cursed with spirals, a hypnotic shape that haunts the entire place. As teenagers Kirie and Shuichi discover the horrors hidden within their town, readers will be pulled into a terrifying whirlpool of terror. Don't miss this masterpiece of horror manga.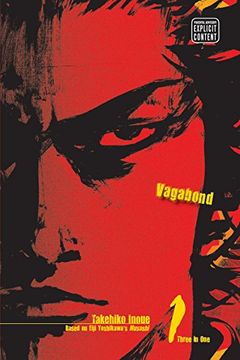 Follow the journey of a young samurai named Shinmen Takezō, who is on the run after being on the losing side of an epic battle. This VIZBIG edition of the book includes Volumes 1-3 and bonus color content. Written by one of Japan's most celebrated real-life figures, Miyamoto Musashi, this book offers a glimpse into the path of enlightenment during feudal Japan. Will Shinmen Takezō find his way with the help of an eccentric monk and a childhood friend?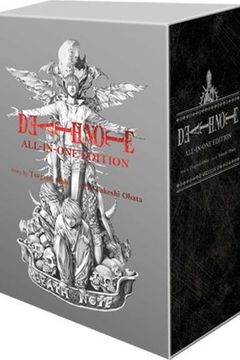 This massive volume includes all 12 books of the thrilling Death Note series in a beautifully presented silver slipcase. The main protagonist finds a notebook that can kill anyone whose name he writes in it, leading him to attempt to rid the world of evil. With a detective on his trail, readers will be on the edge of their seats. A must-have for fans of the series, this omnibus edition also contains an epilogue chapter never before seen in English.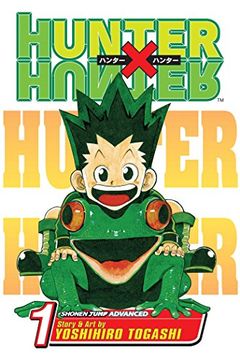 Join Gon, a young boy with aspirational dreams of becoming a legendary Hunter. Hunters are a rare breed, with licenses to hunt down treasures, magical beasts, and even people. Follow Gon and his fellow Hunter hopefuls as they embark on a storm-tossed ship and navigate grueling qualification exams, testing their worth and determination to find the elusive Exam Hall. Will they succeed and gain access to restricted areas, amazing stores of information, and the right to call themselves Hunters? Or will they struggle to survive and leave alive?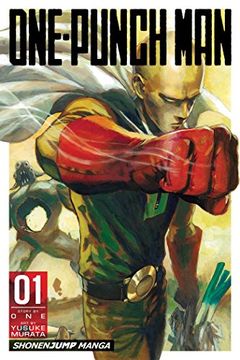 A manga series about an unimpressive-looking superhero who can defeat any opponent with just one punch. Will Saitama ever find a worthy opponent, or is he destined to a life of boredom? Join him on his quest for purpose in this action-packed adventure.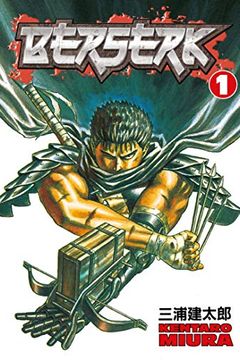 A violent and horrifying manga, Berserk follows the story of Guts, an iron-handed warrior with a gigantic sword and countless scars. Marked with an unholy symbol that draws in dark forces, Guts sets out on a bloody path to death or vengeance, accompanied by the annoying Puck the Elf. Not for the easily offended, Berserk is an extreme and mercilessly funny series that asks for no quarter and offers none.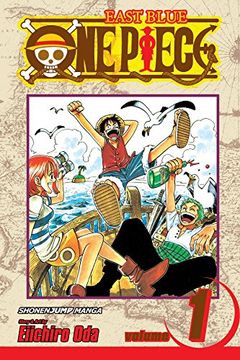 Embark on a thrilling adventure with Monkey D. Luffy, a young man who dreams of becoming a pirate. But eating a cursed fruit grants him powers at the cost of never being able to swim. Join Luffy and his friend Roronoa Zoro as they navigate the high seas in search of the ultimate treasure, "One Piece." Get ready for epic battles and daring quests in this exciting shonen series.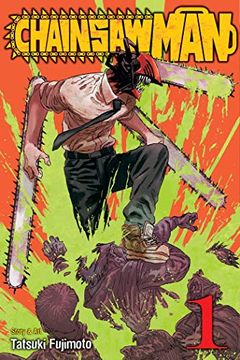 This manga follows Denji, a young man who will stop at nothing to pay off his debts, even if it means hunting down devils with his companion Pochita. With a simple life and few aspirations, Denji's world is turned upside down when he is betrayed. But after acquiring powers from a devil, Denji transforms into Chainsaw Man, leading to a thrilling adventure full of action and suspense.
Slam Dunk, Vol. 1 by Takehiko Inoue
My Hero Academia, Vol. 1 by Kohei Horikoshi
Case Closed, Vol. 1 by Gosho Aoyama
YuYu Hakusho, Vol. 1 by Yoshihiro Togashi
JoJo's Bizarre Adventure by Hirohiko Araki
Attack on Titan Season 1 Part 1 Manga Box Set by Hajime Isayama
My Hero Academia Series(Vol 1-15) Collection 15 Books Set By Kohei Horikoshi by Kohei Horikoshi
Tokyo Ghoul Complete Box Set by Sui Ishida
Berserk Deluxe Edition Volume 1 by Kentaro Miura, Jason DeAngelis
Jujutsu Kaisen, Vol. 1 by
Fullmetal Alchemist by Hiromu Arakawa
Attack on Titan 1 by Hajime Isayama
Death Note, Vol. 1 by Tsugumi Ohba
Dragon Ball, Vol. 1 by Akira Toriyama
Naruto, Vol. 1 by Masashi Kishimoto
FAIRY TAIL 1 by Hiro Mashima
Rurouni Kenshin by Nobuhiro Watsuki
Parasyte, Volume 1 by Hitoshi Iwaaki
Goodnight Punpun, Vol. 1 by Inio Asano
Naruto (3-in-1 Edition), Vol. 1 by Masashi Kishimoto
One Piece. Omnibus, Vol. 1 by Eiichiro Oda
Bleach, Vol. 1 by Tite Kubo
Nausicaä of the Valley of the Wind Box Set by Hayao Miyazaki
Dr. Stone, Vol. 1 by Riichiro Inagaki
20th Century Boys. The Perfect Edition, Vol. 1 by
Fullmetal Alchemist Complete Box Set by Hiromu Arakawa
Akira 35th Anniversary Box Set by Katsuhiro Otomo
Bleach (3-in-1 Edition), Vol. 1 by Tite Kubo
One Piece Box Set, Vol. 1 by Eiichiro Oda
Dragon Ball Z Complete Box Set by Akira Toriyama
Rave Master Vol. 1 by Hiro Mashima
Rurouni Kenshin (3-in-1 Edition), Vol. 1 by Nobuhiro Watsuki
Fist of the North Star by Buronson