Newest edition - EXPANDED & UPDATED November 2021No matter your background, SEO 2022 will walk you through search engine optimization techniques used to grow countless websites online, exact steps to rank high in Google, and how get a ton of customers.In this SEO book you will find:1. SEO explained in simple language, beginner to advanced.2. The in...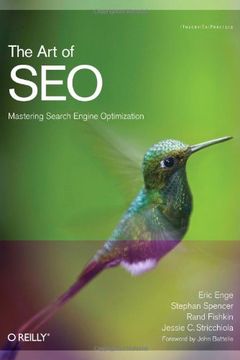 The Art of SEO
Mastering Search Engine Optimization (Theory in Practice)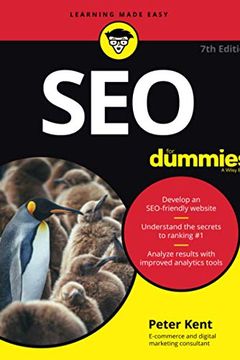 Up relevance scores, improve page speed, optimize voice search questions, and more! Search Engine Optimization For Dummies shows website owners, developers, and search engine optimizers (SEOs) how to create a website that ranks at the top of search engines and has high-volume traffic, while answering the essential question of how do I get people to...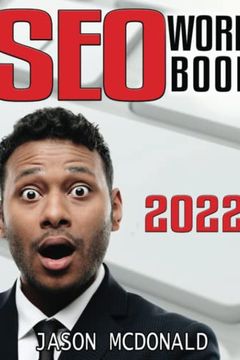 SEO Workbook
Search Engine Optimization Success in Seven Steps (2022 Online Marketing)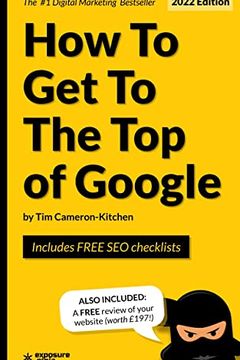 Become one of the 10,000+ business owners and marketers who have used this bestselling no-nonsense SEO book to increase their rankings and sell more. Whether you've dabbled in Search Engine Optimisation (SEO) and been disappointed with the results, are a complete SEO newbie looking for a large slice of the ranking pie or you're a seasoned professio...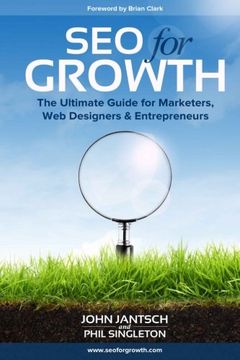 SEO for Growth
The Ultimate Guide for Marketers, Web Designers & Entrepreneurs
Search Engine Optimization, also known as SEO, is how people search and find your website on the Internet.(NOTE: Dozens of renowned marketing, SEO and social media experts have endorsed this SEO book. You can read these expert testimonials and claim the free bonus offers that come with this book at SEOforGrowth.com)SEO is a key growth channel for y...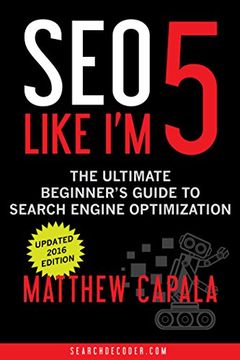 SEO Like I'm 5
The Ultimate Beginner's Guide to Search Engine Optimization (Like I'm 5 Book 1)
2015 UPDATED 2ND EDITION (April 2015): 30% NEW CONTENT! Matthew Capala provides something different and necessary: an overview of the SEO essentials suitable for any reader, even those without a strong technical background. ***** Dorie Clark, HBR Writer and Author of "Stand Out" (Portfolio) There are a multitude of resources available to inform mar...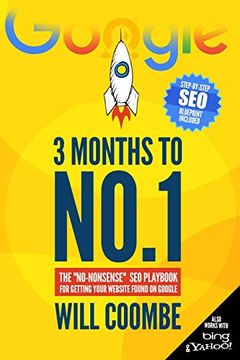 3 Months to No.1
The "No-Nonsense" SEO Playbook for Getting Your Website Found on Google
"What Can You Expect From This Book?"Learn the SEO tactics that saw one Airline Pilot quit his flying career. The same ones he used to build a Top SEO Agency in London. 7 Years & 500 clients later, he hands you the Playbook."SEO For 2020 Onwards"Is This You?Total SEO Virgin?Entrepreneur?Business or Blog Owner with Big Plans?Or Perhaps THIS is You.....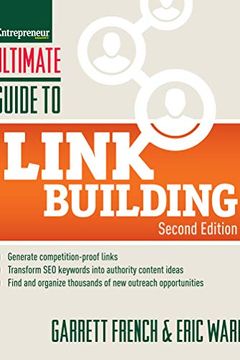 Link. Rank. Profit. Are you getting lost in the marketing mayhem of search engine optimization and online citations? We've got the answer. In this new edition of Ultimate Guide to Link Building, link building and online marketing expert Garrett French helps you cut through the noise and make every link work for you. Simplifying the complex world of...
Do you want to learn a safe & effective SEO strategy that works in 2021? Real search engine optimization where you build 100% white-hat backlinks to catapult your site to the top of the SERPs? An SEO plan without risk of a Google slap or penalty?In 2021, how many SEO books & courses can offer that type of search engine optimization? This book can!G...
Search Engine Optimization All-In-One for Dummies by Bruce Clay
Product-Led SEO by Eli Schwartz
SEO Made Simple 2020 by Michael H Fleischner
Everybody Writes by Ann Handley
The Psychology of a Website by Matthew Capala
SEO for Small Business Part 1 by Joseph Stevenson
SEO - The Sassy Way of Ranking #1 in Google - when you have NO CLUE! by Gundi Gabrielle
Local SEO Secrets by Roger Bryan
Effective Seo and Content Marketing by Nicholas Papagiannis
Landing Page Optimization by Tim Ash, Maura Ginty, Rich Page
The Comic Guide to Search Engine Optimization (SEO) by Amit Bhawnani
SEO Mastery by Graham Fisher
Content Machine by Dan Norris
Own Your Niche by Stephanie Chandler
My SEO Workbook by Akilah A Thompkins-Robinson
The SEO Way by Tarek Riman
Keywords for SEO by Itamar Blauer, Andy Woolley
The Best Damn Website & eCommerce Marketing Optimization Guide, Period! (The Best Damn Books) by Stoney deGeyter
Ecommerce SEO by Traian Neacsu
The SEO Book by Levin Granitza, Ebner Tobias
Entity SEO by Dixon Jones
Inbound Marketing and SEO by Rand Fishkin
Seo Step-By-Step by Caimin Jones
Faster, Smarter, Louder by Aaron Agius
Wordpress Search Engine Optimization by Michael David
One Million Followers by Brendan Kane
Search Engine Optimization by Kristopher B. Jones