Best Tarot Books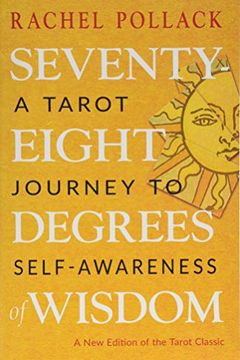 Unlock the secrets of tarot with this bestselling classic that has inspired generations of tarot students for nearly 40 years. Referred to as the "bible of tarot books," this edition includes a new preface by the author and provides a modern psychological interpretation of the tarot archetypes, delving deeply into the symbolism and ideas of each card. Discover a concise history of tarot, an introduction to common tarot spreads, and a clear and endlessly useful reference for both beginning and advanced tarot students. Join the "tarot renaissance" with Seventy-Eight Degrees of Wisdom.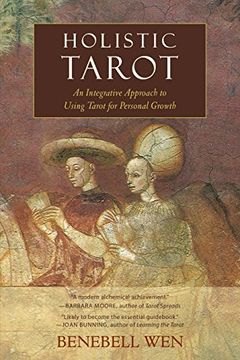 Holistic Tarot
An Integrative Approach to Using Tarot for Personal Growth
Holistic Tarot is a comprehensive guide for both beginners and experienced tarot readers. Author Benebell Wen provides an easy-to-follow approach to using the tarot deck for personal and spiritual growth. Learn how the tarot can be used to tap into subconscious knowledge, channel intuition, and clarify emotions and relationships. The book includes a complete overview of tarot history, theories on its use, and practical advice for working with the Rider-Waite-Smith tarot system. With over 500 illustrations and information on every card, Holistic Tarot is a must-have for any tarot practitioner looking to deepen their understanding of the craft.
Explore the world of tarot like never before with Mary K. Greer's 21 Ways to Read a Tarot Card. Drawing upon her decades of experience, Greer has developed 21 highly effective techniques for interpreting and understanding each card. Her methods, which include storytelling, metaphors, symbols, and other creative exercises, can be used in countless combinations to uncover new insights and perspectives. Whether you're a seasoned reader or a newcomer to the mystical art of tarot, Greer's energizing approach is sure to inspire transformation and empowerment. Winner of the COVR Award for Best Divination Book.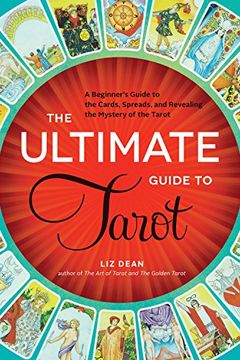 Discover the spiritual art of Tarot-reading with The Ultimate Guide to Tarot. Uncover the history and mystery behind each card, learn essential techniques, and master classic tarot spreads. Author Liz Dean provides an overview of the important card elements and even shares a mini-layout for each of the 22 major cards. The true magic of tarot is in combining meaning, layout, and intuition, and The Ultimate Guide to Tarot gives you the confidence to do just that. Whether a beginner or an aficionado, this book is a must-have companion.
Master the cards and hear what they have to say with this unique and fun guide to learning Tarot. Perfect for beginners, this interactive workbook will have you practicing exercises with your cards right away, helping you develop your intuition and see how card meanings adapt to different questions. You'll learn spreads, card meanings, and how to cast reliable answers for any situation. With TONS of free videos and audio lessons to supplement your education, you'll be an expert in no time. And if you ever get lost or stuck, the author is here to help. This is the perfect guide for anyone wanting to learn Tarot quickly and easily.
Unlock the ancient wisdom of the Tarot cards with The Ultimate Guide to Tarot Card Meanings. Brigit Esselmont, the founder of Biddy Tarot, has compiled a modern and practical guide to understanding the Tarot cards, complete with upright and reversed meanings for each card, interpretations for everyday situations, journaling prompts, and keyword charts. Say goodbye to confusing and outdated Tarot books and take control of your reading with this comprehensive guide. Don't just take our word for it; readers call it the most complete and informative book on Tarot they have ever come across.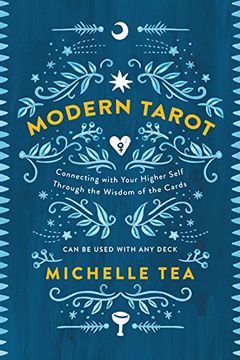 Modern Tarot
Connecting with Your Higher Self through the Wisdom of the Cards
Explore the transformative power of tarot with Modern Tarot, a fresh and modern guide that can be used with any deck. Michelle Tea infuses the guide with her unique insight, pop sensibility, and sense of humor, providing descriptions of each of the 78 cards in the tarot system, as well as specially designed card-based rituals that can guide you towards radical growth and self-improvement. Grounded in Tea's twenty-five years of tarot wisdom, Modern Tarot is the ultimate introduction to the tradition of tarot for millennial readers.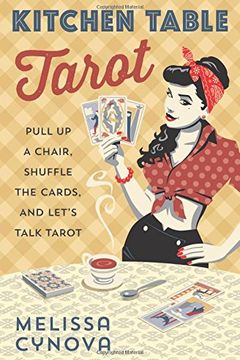 Get clear and concise guidance on reading tarot cards with Kitchen Table Tarot. Written by Melissa Cynova, this guide provides a no-nonsense, friendly approach to understanding decks, spreads, and card meanings. With real-life examples and personal insights, learn to read tarot cards confidently and with your own unique voice.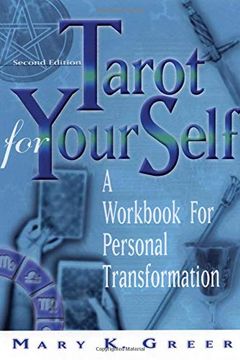 Explore the concept of reading Tarot cards for personal insight and self-discovery with this classic guide by Mary Greer. Learn how to perform exercises, meditations, and rituals on your own or with others, and establish a powerful relationship with the Tarot cards. Discover variations of card spreads, including the Celtic Cross, for deeper insights and transformative experiences. Perfect for individual study or group classes, this book offers traditional knowledge and powerful techniques for Tarot enthusiasts.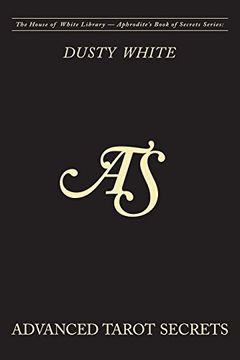 Learn how to improve your Tarot readings with Advanced Tarot Secrets. This book teaches you how to ask better questions, do pre-spreadwork, and verify the accuracy of your spread before predicting. Discover new exercises and games to strengthen your intuition and learn advanced spread techniques. This guide is a how-to handbook for professionals looking to work with celebrity, corporate, or government clients. With the skills taught in this book, you can find lost items, manifest your desires, solve problems, and more. Join the Tarot revolution and master the tools used by top psychics in the world.
Tarot and Astrology by Corrine Kenner
How to Read Tarot by Jessica Wiggan
Guided Tarot by Stefanie Caponi
The Ultimate Guide to the Rider Waite Tarot by Johannes Fiebig
Learning the Tarot by Joan Bunning
Around the Tarot in 78 Days by Marcus Katz
Understanding the Tarot Court by Mary K. Greer
Everyday Tarot by Brigit Esselmont
Tarot Beyond the Basics by Anthony Louis
The Rider-Waite Tarot Deck by Arthur Edward Waite~pamela Colman Smith
WTF is Tarot? by Bakara Wintner
Rachel Pollack's Tarot Wisdom by Rachel Pollack
The Tarot Coloring Book by Theresa Reed
The Creative Tarot by Jessa Crispin
The Only Tarot Book You'll Ever Need by Skye Alexander, Mary Shannon
365 Tarot Spreads by Sasha Graham
Tarot Tracker by Angelo Nasios
Who Are You in the Tarot? by Mary K. Greer
Tarot Coupling by Gina G. Thies
Tarot for Love Relationships by Eleonore Jacobi
The Pictorial Key to the Tarot by A. E. Waite
The Modern Witchcraft Book of Tarot by Skye Alexander
True Heart Intuitive Tarot, Guidebook and Deck by Rachel True
Tarot by Jessica Hundley, Johannes Fiebig, Marcella Kroll
The Way of Tarot by Alejandro Jodorowsky
Tarot for Change by Jessica Dore
Tarot for Your Self by Mary K. Greer
Tarot Plain and Simple by Anthony Louis
The Tarot Handbook by Angeles Arrien
Jung and Tarot by Sallie Nichols
Tarot for Self-Care by Minerva Siegel
Tarot Spreads by Barbara Moore
The Tarot by Robert Place
Truly Easy Tarot by Mantis
Intuitive Tarot by Brigit Esselmont
36 Secrets by T. Susan Chang
Tarot Interactions by Deborah Lipp
Your Tarot Court by Ethony Dawn
Tarot for Writers by Corrine Kenner
Tarot for Beginners by Barbara Moore
Psychic Tarot by Nancy Antenucci
By Eden GrayPaperback on by Eden Gray
History of the Occult Tarot by Michael Dummett
Tarot Card Meanings Workbook by Brigit Esselmont
Tarot Spreads and Layouts by Jeanne Fiorini
The Tarot Activity Book by Andy Matzner
Learning Tarot Spreads by Joan Bunning
The Complete Tarot Reader by Teresa Michelsen
The Tarot Revealed by Paul Fenton-Smith
A Cultural History of Tarot by Helen Farley
Tarot for Troubled Times by Shaheen Miro
Classic Tarot Spreads by Sandor Konraad