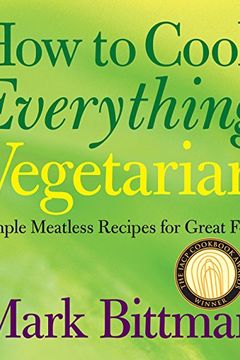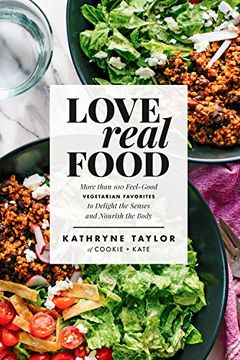 Love Real Food
More Than 100 Feel-Good Vegetarian Favorites to Delight the Senses and Nourish the Body
The path to a healthy body and happy belly is paved with real food fresh, wholesome, sustainable.......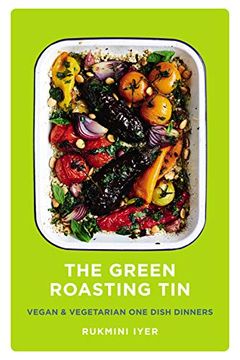 'This book will earn a place in kitchens up and down the country' Nigella Lawson Seventy-five one-tin recipes: half vegan, half vegetarian, all delicious.With all seventy-five recipes in this book, you simply pop your ingredients in a tin and let the oven do the work.From flexitarians to families, this book is for anyone who wants to eat easy veg-b...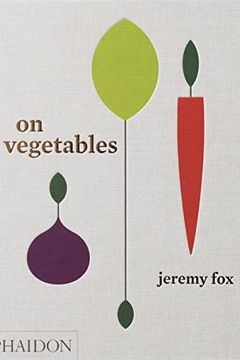 The highly anticipated cookbook from Jeremy Fox, the California chef who is redefining vegetable-based cuisine with global appealKnown for his game-changing approach to cooking with vegetables, Jeremy Fox first made his name at the Michelin-starred restaurant Ubuntu in Napa Valley. Today he is one of America's most talked-about chefs, celebrated fo...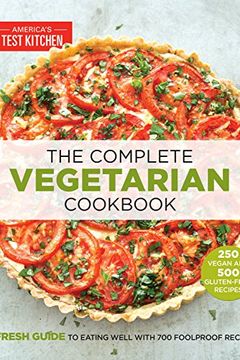 Best-Selling vegetarian cookbook destined to become a classic. Everyone knows they should eat more vegetables and grains, but that prospect can be intimidating with recipes that are often too complicated for everyday meals or lacking in fresh appeal or flavor. For the first time ever, the test kitchen has devoted its considerable resources to creat...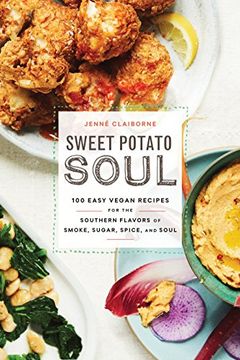 Sweet Potato Soul
100 Easy Vegan Recipes for the Southern Flavors of Smoke, Sugar, Spice, and Soul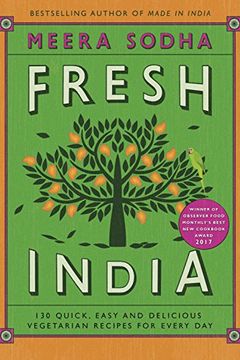 'An unbridled joy' Nigel SlaterWINNER OF THE OBSERVER FOOD MONTHLY'S BEST NEW COOKBOOK AWARD 2017 FROM THE FORTNUM & MASON COOKERY WRITER OF THE YEAR 2018Meera Sodha reveals a whole new side of Indian food that is fresh, delicious and quick to make at home. These vegetable-based recipes offer up a treasure trove of flavours, making the perfect gift...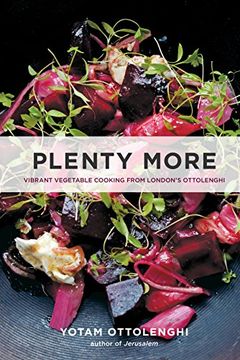 Plenty More
Vibrant Vegetable Cooking from London's Ottolenghi [A Cookbook]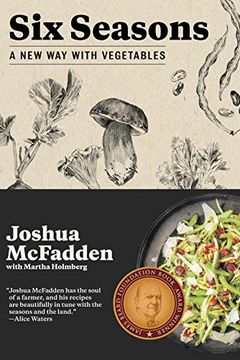 Ultimate Veg by Jamie Oliver
The Moosewood Cookbook by Mollie Katzen
Vegetarian Cooking for Everyone by Deborah Madison
Ottolenghi Flavor by Yotam Ottolenghi, Ixta Belfrage, Tara Wigley
River Cottage Veg by Hugh Fearnley-Whittingstall
Greenfeast by Nigel Slater
La Vida Verde by Jocelyn Ramirez
The 30-Minute Vegetarian Cookbook by Lisa Turner
The Vegetarian Flavor Bible by Karen Page
Vegetarian Mediterranean Cookbook by Sanaa Abourezk
The Simply Vegetarian Cookbook by Susan Pridmore
Instant Pot® Vegetarian Cookbook by Srividhya Gopalakrishnan
A Couple Cooks | Pretty Simple Cooking by Sonja Overhiser, Alex Overhiser
Epic Vegan by Dustin Harder
Elly Pear's Green by Elly Pear
The Plant Based Diet for Beginners by Gabriel Miller
The Korean Vegan Cookbook by Joanne Lee Molinaro
Deliciously Ella Making Plant-Based Quick and Easy by Ella Mills
Afro-Vegan by Bryant Terry
Love and Lemons Every Day by Jeanine Donofrio
The First Mess Cookbook by Laura Wright
The Vegan Stoner Cookbook by Sarah Conrique, Graham I. Haynes
Chez Panisse Vegetables by Alice L. Waters
The Wicked Healthy Cookbook by Chad Sarno, Derek Sarno
Forest Feast Mediterranean by Erin Gleeson
A Modern Way to Cook by Anna Jones
The Curry Guy Veggie by Dan Toombs
The Weekday Vegetarians by Jenny Rosenstrach
Whole Bowls by Allison Day
Curry Easy Vegetarian by Madhur Jaffrey
The New Farm Vegetarian Cookbook by Louise Hagler, Dorothy R. Bates
Meatless by Martha Stewart Living
Little Green Kitchen by David Frenkiel, Luise Vindahl
Moon Juice Cookbook by Amanda Chantal Bacon
Prashad At Home by Kaushy Patel
In My Kitchen by Deborah Madison
Food52 Vegan by Gena Hamshaw
Clara Cakes by Clara Polito
Nobu's Vegetarian Cookbook by Nobu Matsuhisa
Raw by Charlie Trotter, Roxanne Klein
Near & Far by Heidi Swanson
The Runner's World Vegetarian Cookbook by Heather Mayer Irvine
Vegan Planet, Revised Edition by Robin Robertson
Vegetarian Instant Pot Cookbook 2019 by Mohali Smith
Super Natural Every Day by Heidi Swanson
Dirt Candy by Amanda Cohen, Ryan Dunlavey, Grady Hendrix