Sort by
Latest Recommendations First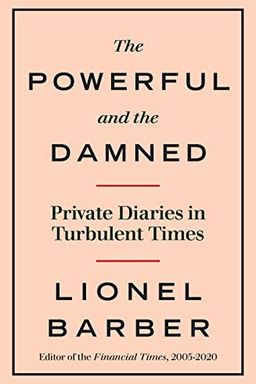 "Step behind the headlines and witness the inner workings of power in our modern world with this riveting diary from a former Financial Times editor. Get exclusive insights into high-level decision making and political calculations during moments of crisis. Featuring close encounters with political figures like Trump, Cameron, Blair, Putin, Merkel, and more, this brutally honest and scurrilously funny portrait of power is a fascinating read for anyone interested in the real scoop behind the news."
.@tunku: The fact that "The Powerful and the Damned" is self-serving and egotistical doesn't mean that it is not an enjoyable book, at times quite delicious.     
–
source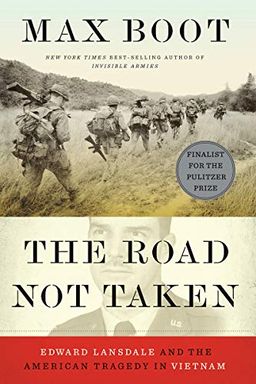 Explore the life of legendary CIA operative, Edward Lansdale, in this epic biography by best-selling historian Max Boot. Lansdale pioneered a visionary "hearts and mind" diplomacy policy in the Philippines and Vietnam, ultimately crushed by America's military bureaucracy. Through interviews and never-before-seen documents, Boot recasts this cautionary American story with tragic complexity, tracing Lansdale's bold rise and crashing fall from the battle of Dien Bien Phu to the humiliating American evacuation in 1975. This "engrossing biography" rescues Lansdale from historical ignominy and suggests that Vietnam could have been different had we only listened, with reverberations that continue to play out in Iraq and Afghanistan. The Road Not Taken is a biography of profound historical consequence.
Want to read a bestselling book that was a Pulitzer finalist in biography for just $2.99? The Kindle edition of "The Road Not Taken: Edward Lansdale and the American Tragedy in Vietnam" is now on sale. (Tip of my fedora to @WindsorMann for alerting me.)     
–
source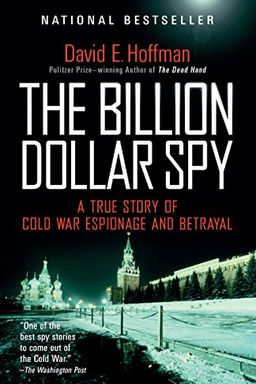 Discover the fascinating story of the spy who cracked open the Soviet military research establishment in the last years of the Cold War. Adolf Tolkachev, an engineer in a Soviet military design bureau, handed over tens of thousands of pages of top-secret technical secrets that allowed America to reshape its weapons systems and achieve near total superiority in the skies over Europe. Author David E. Hoffman creates an unprecedented and poignant portrait of Tolkachev, a man who risked it all to master the craft of spying against his own country. The Billion Dollar Spy is a brilliant feat of reporting that unfolds like an espionage thriller.
Great book! A real life spy thriller.     
–
source