Sort by
Latest Recommendations First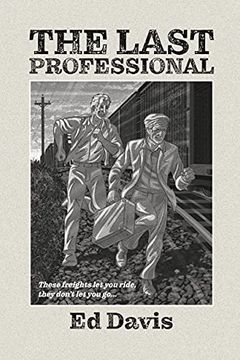 Follow the journey of Lynden Hoover as he confronts the traumas of his past and embraces a new beginning in America. With the help of The Duke, an old loner who calls America's landscape his home, Lynden must flee from his merciless enemy, Short Arm. Against a breathtaking American landscape, bonds are formed, secrets are exposed, and lives hang in the balance. Don't miss out on this unforgettable story of sacrifice, trust, and betrayal.
Just finished reading Ed's book last night. A truly enjoyable read and unlike any story I've read before. Highly recommend!     
–
source
This biography delves into the terrifying decades of Stalin's supreme power, showcasing the everyday details of his monstrous life. Author Simon Sebag Montefiore seamlessly weaves together exhaustive research and engaging storytelling to bring readers a vivid account of Stalin and his courtiers - from killers to fanatics, women, and children. Through debauched dinners at Black Sea villas and the apartments of the Kremlin, we bear witness to how this dictator played his deadly game of power and paranoia. Montefiore offers an unprecedented understanding of Stalin's dictatorship - a complex, human figure as brutal as he is intriguing.
I'm only 10% through this so far but it is already one of the most remarkably researched books I've ever read.     
–
source
This gripping true account details the abduction and harrowing experience of Denise Huskins and her boyfriend, Aaron Quinn. After being kidnapped, the couple were re-victimized by the criminal justice system, leading to accusations of murder and disbelief. Victim F sheds light on the horrors of sexual violence and the mistreatment of crime victims by law enforcement. The book is a love story at its core, highlighting the resilience of the human spirit in the face of trauma.
This book is one of the most "must-read" books I've ever read or recommended. It's a shocking story of gov't utterly abusing two crime victims, including one who was repeatedly drugged and raped: #VictimF @630khow     
–
source