Amelia Peabody Series
Amelia Peabody books in order
"Another dead body. Every year it is the same. Every year, another dead body..."- Abdullah, p. 151, Lion in the ValleySeries Information:Each book in the series is a stand-alone mystery which can be read without previous knowledge. However, the characters age throughout the series and events in previous books (including spoilers concerning some of …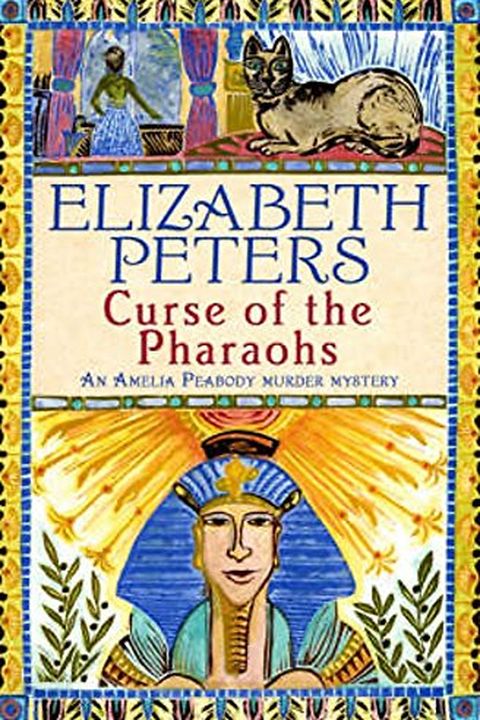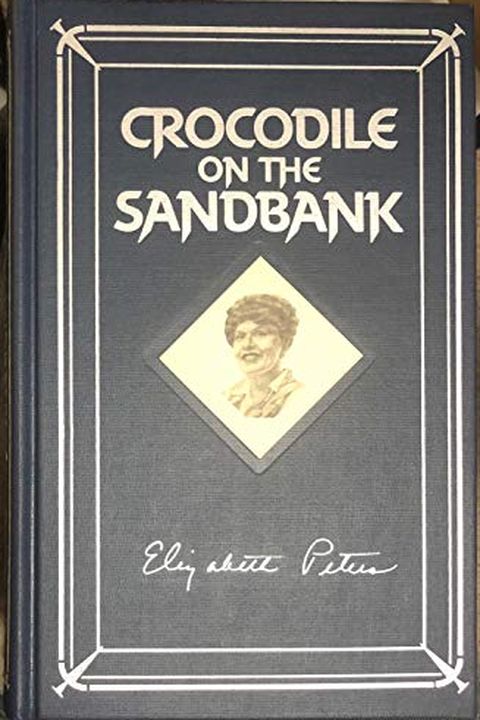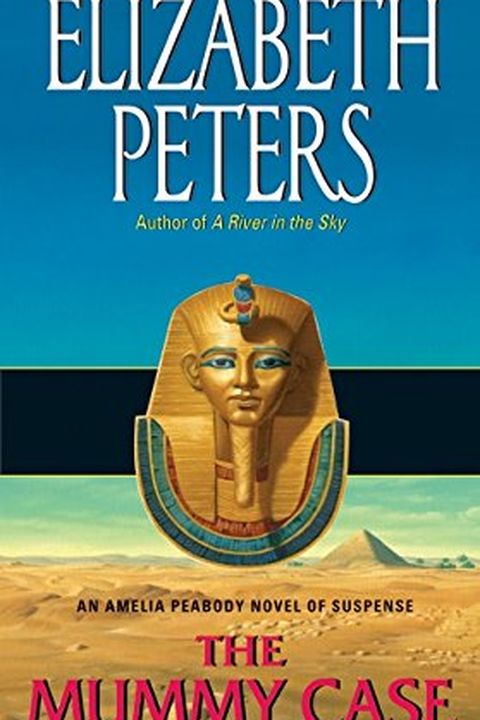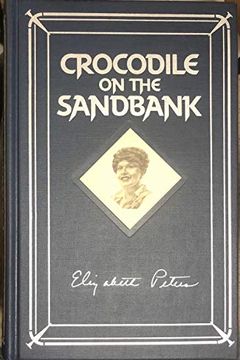 An adventurous tale of a wealthy and strong-willed woman who indulges in her passion for exploring ancient Egyptian ruins. She must use her unwavering determination to overcome a deadly curse that threatens their entire expedition.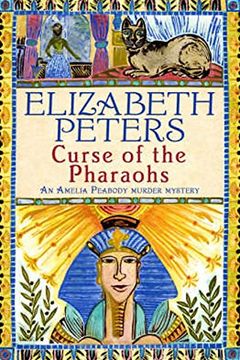 Embark on an exciting journey to Egypt with Victorian Amelia Peabody. While her toddler son stays in England, Amelia's husband gets wrapped up in a mysterious case involving a possible curse and a lady dressed in white. Join them on this thrilling archaeological adventure that's more than just digging up ancient artifacts.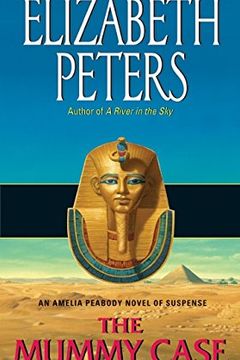 This mystery novel revolves around a murder and a missing mummy case. The protagonist is Emerson, who becomes suspicious after an antiquities dealer is killed and the mummy case vanishes. The story takes place in Egypt and covers the theme of archaeology. The book was reissued for a modern audience.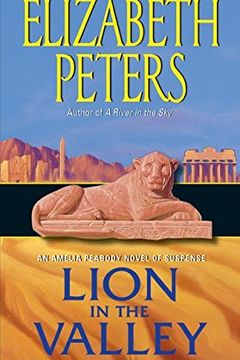 In Lion in the Valley, Amelia Peabody and her family head to Egypt to explore the much-coveted burial chamber of the Black Pyramid. But danger looms in the form of a kidnapping attempt and a sinister nemesis known as the "Master Criminal." With edge-of-the-seat suspense and historical detail, this installment in Elizabeth Peters's mystery-adventure series is not to be missed.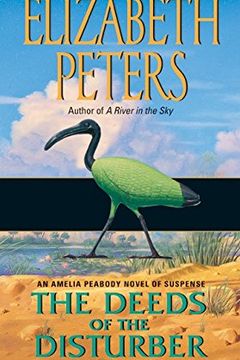 Join Amelia Peabody, a respected Egyptologist and amateur sleuth, as she investigates a mysterious death at the British Museum. With doubts about the supposed mummy's curse, Amelia, her archaeologist husband, and their son start an intriguing investigation that leads them to the treacherous streets of London. Will Amelia catch the criminal before it's too late?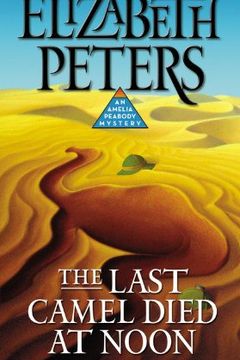 Embark on an exciting adventure with 19th-century Egyptologist Amelia Peabody and her trusted crew as they unravel a mysterious caper, set against the backdrop of the magnificent pyramids. Expect a page-turning mystery and a delightful journey back in time.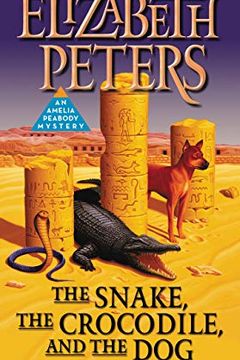 A thrilling adventure up the Nile awaits in this seventh mystery novel from beloved author Elizabeth Peters. Archaeologist Amelia Peabody and her husband Emerson encounter their most dangerous foe yet, the Master Criminal, on a journey to rediscover their love and uncover a lost oasis. With witty narration and fascinating history lessons, readers are transported to ancient Egypt where deadly beasts and chilling conspiracies threaten their very lives.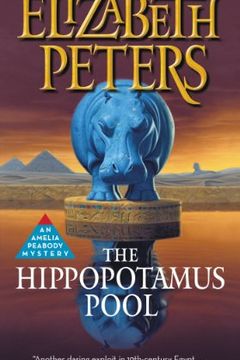 An exciting excavation in Egypt turns dangerous as art thieves, jealous colleagues, and other evil-doers seek to steal treasures from an undisturbed Royal Tomb. As the family rubs elbows with villains, Amelia faces a surprising new adversary who is just as resourceful as she is.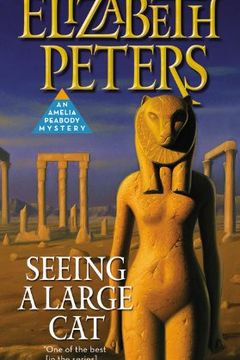 Join Amelia and her family in their latest archaeological adventure set in 1903 Cairo. The discovery of a mummy wearing silk undies sets off a thrilling spiral of murder, deceit, and passion. Will they be able to solve the mystery of tomb Twenty-A and avoid the ominous warning to stay away? Find out in this captivating historical mystery novel.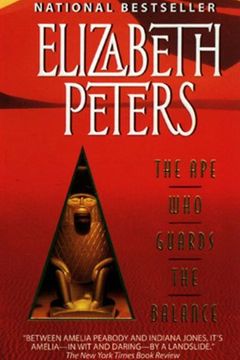 The Ape Who Guards the Balance by Elizabeth Peters is a thrilling Egyptology mystery novel. The story follows Amelia Peabody and her party as they navigate the dangerous world of archaeology in 1907 Egypt. With stolen treasures, fallen women, and elusive Master Criminal Sethos on their tail, the expedition becomes a deadly adventure filled with criminal masterminds and ancient deities. Amelia uses her sharp detective skills to untangle the web of mysteries, all while under the watchful eye of a ruthless killer.
He Shall Thunder in the Sky by Elizabeth Peters
Lord of the Silent by Elizabeth Peters
The Golden One by Elizabeth Peters
Children of the Storm by Elizabeth Peters
Guardian of the Horizon by Elizabeth Peters
The Serpent on the Crown by Elizabeth Peters
Tomb of the Golden Bird by Elizabeth Peters
A River in the Sky by Elizabeth Peters
The Painted Queen by Elizabeth Peters