Berserk Manga
From Book 1: Created by Kentaro Miura, Berserk is manga mayhem to the extreme - violent, horrifying, and mercilessly funny - and the wellspring for the internationally popular anime series. Not for the squeamish or the easily offended, Berserk asks for no quarter - and offers none! His name is Guts, the Black Swordsman, a feared warrior spoken of only in whispers. Bearer of a gigantic sword, an iron hand, and the scars of countless battles and tortures, his flesh is also indelibly marked with The Brand, an unholy symbol that draws the forces of darkness to him and dooms him as their sacrifice. But Guts won't take his fate lying down; he'll cut a crimson swath of carnage through the ranks of the damned - and anyone else foolish enough to oppose him! Accompanied by Puck the Elf, more an annoyance than a companion, Guts relentlessly follows a dark, bloodstained path that leads only to death...or vengeance.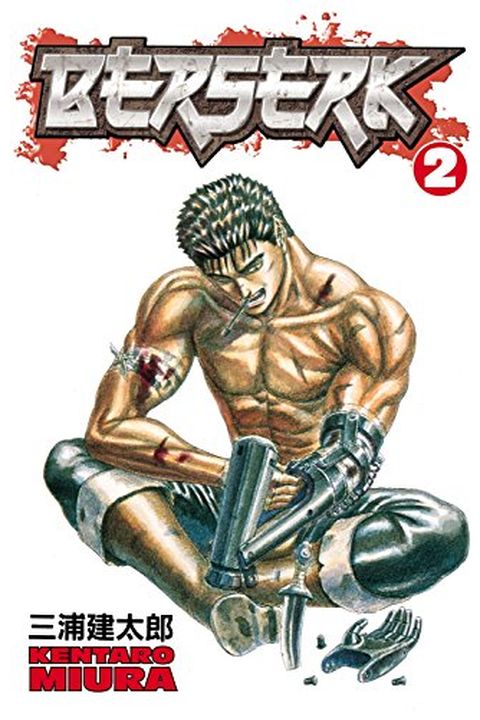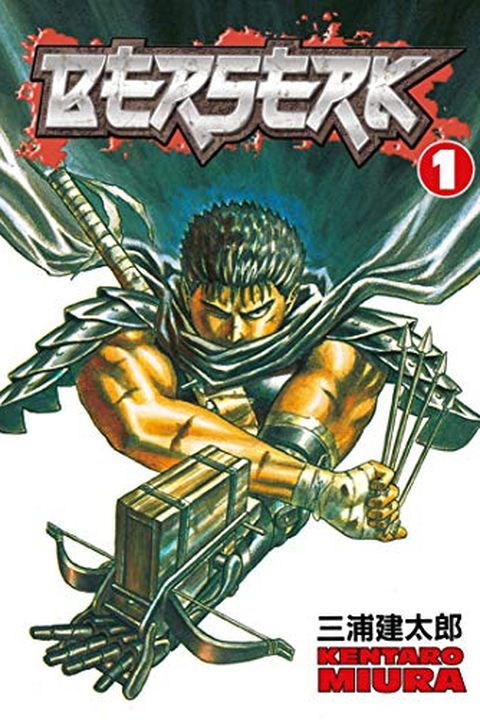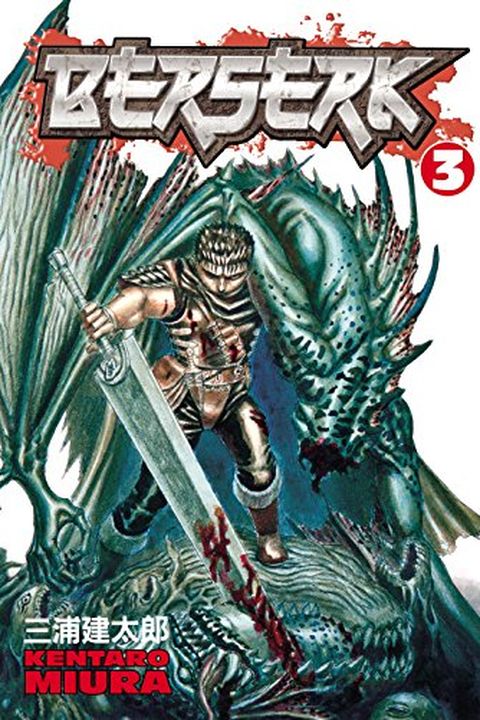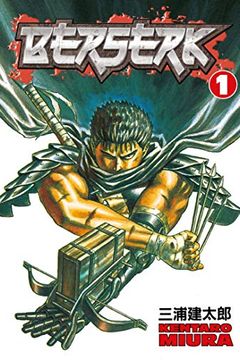 A violent and horrifying manga, Berserk follows the story of Guts, an iron-handed warrior with a gigantic sword and countless scars. Marked with an unholy symbol that draws in dark forces, Guts sets out on a bloody path to death or vengeance, accompanied by the annoying Puck the Elf. Not for the easily offended, Berserk is an extreme and mercilessly funny series that asks for no quarter and offers none.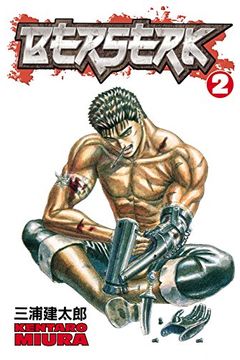 In Berserk Volume 2, Guts, the Black Swordsman, battles an inhuman horror created by the evil Count. Alongside his fairy companion Puck, Guts fights to rescue the Count's imprisoned daughter and take down the Count himself. But when the Count reveals his true, demonic form, Guts may have met his match. Get ready for blood-soaked action and monstrous enemies in this thrilling manga series.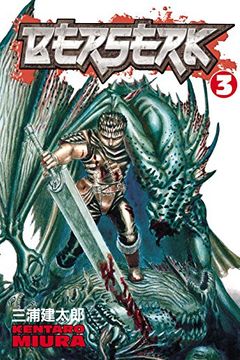 In Berserk Volume 3, follow the adventures of Guts, the fierce Black Swordsman, as he battles the monstrous Count with gory results. But when the Count's dying pleas summon the five God Hands, Guts faces a new, even more powerful enemy. With stunning visuals and non-stop action, this dark fantasy novel is sure to leave readers on the edge of their seats.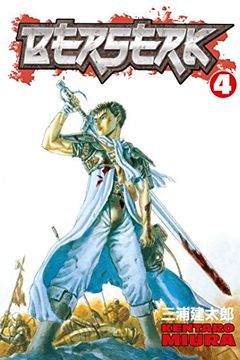 This action-packed manga follows the Black Swordsman, Guts, as he navigates deadly reunions and battles across various battlefields. His impressive skills as a slayer attract the attention of warring parties, including the legendary Griffith. Readers will be on the edge of their seats as chaos ensues wherever Guts goes.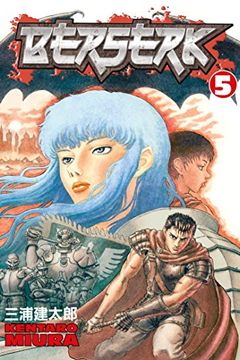 Enter a dark world of revenge, demons, and legendary warriors in this gripping tale. Follow the Black Swordsman known as Guts as he seeks vengeance against the unholy forces that marked him for sacrifice. But his quest for retribution is complicated by his complicated history with Griffith, the leader of the Hawks, a skilled group of elite fighters that once included Guts. Together, they will face off against a superhuman beast unlike any other. Will their combined strength be enough to survive? Find out in this epic volume.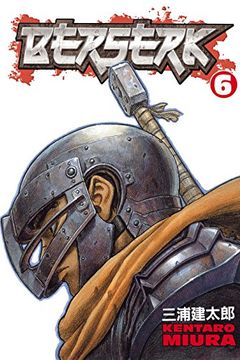 Experience the epic conflict between a top slayer and an elite mercenary unit in a battle for power and control. When attraction and jealousy come into play, the stakes are raised and the consequences become disastrous. Follow Guts the Black Swordsman as he faces off against a jealous prince and fights with his titanic broadsword. Will he emerge victorious or will the consequences be too great to bear?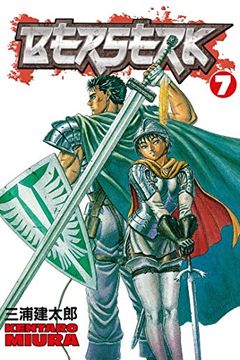 Feudal kingdoms clash in a century-long struggle for supremacy. The Band of the Hawk, a legendary group of elite mercenaries, spearheads the Midland forces with the fearless Guts as its berserker champion. During battle, Guts and Casca fall from a cliff into a raging river, surviving against all odds. As Guts tends to her wounds, Casca reveals her deep feelings for the charismatic Griffith. But their peaceful moment is cut short by the arrival of Chuder warriors. Get ready for a thrilling ride full of ferocity, courage, and fearsome skills.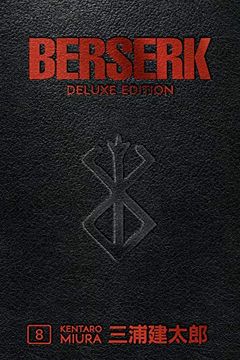 Berserk Deluxe Edition Volume 8 is a stunning hardcover edition of Kentaro Miura's acclaimed fantasy/horror manga. This volume collects three volumes of the series, including three fold-out color posters. Follow Guts' former commander, Griffith, as he returns in a new form and raises a deadly band to fulfill his dreams of carving out a kingdom. Don't miss this epic tale of darkness and destiny.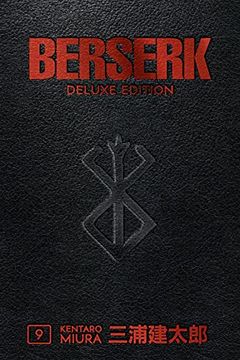 This deluxe hardcover edition of an acclaimed adult horror manga delivers an oversized serialization format for a truly immersive experience. Join Guts the Black Swordsman as he battles the dragon knight Grunbeld and his demonic legion, facing near-death experiences and dangerous tools like the unholy Berserker Armor. With its fold-out color posters, this volume surely provides a captivating journey for horror manga lovers.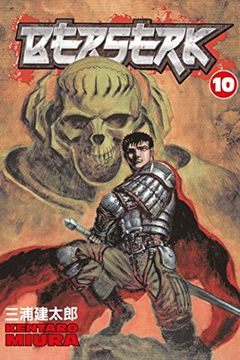 In Berserk, Vol. 10, warrior Guts returns to save the Band of the Hawk and form a bond with the warrior Casca. Their main mission is to find a way to free Griffith, their leader, from the tortures of the King of Midland. But the horrors they uncover in the catacombs may be too much to handle, and even death may be a relief.
Berserk, Vol. 12 by Kentaro Miura
Berserk, Vol. 13 by Kentaro Miura
Berserk, Vol. 14 by Kentaro Miura
Berserk, Vol. 15 by Kentaro Miura
Berserk, Vol. 16 by Kentaro Miura
Berserk, Vol. 17 by Kentaro Miura
Berserk, Vol. 18 by Kentaro Miura
Berserk, Vol. 19 by Kentaro Miura
Berserk, Vol. 20 by Kentaro Miura
Berserk, Vol. 21 by Kentaro Miura
Berserk, Vol. 22 by Kentaro Miura
Berserk, Vol. 23 by Kentaro Miura
Berserk, Vol. 24 by Kentaro Miura
Berserk, Vol. 25 by Kentaro Miura
Berserk, Vol. 26 by Kentaro Miura
Berserk, Vol. 27 by Kentaro Miura
Berserk, Vol. 28 by Kentaro Miura
Berserk Volume 29 by Kentaro Miura
Berserk, Vol. 30 by Kentaro Miura
Berserk, Vol. 31 by Kentaro Miura
Berserk, Vol. 32 by Kentaro Miura
Berserk, Vol. 33 by Kentaro Miura
Berserk, Vol. 34 by Kentaro Miura
Berserk, Vol. 35 by Kentaro Miura
Berserk, Vol. 36 by Kentaro Miura
Berserk Volume 37 by Kentaro Miura
Berserk, Vol. 38 by Kentaro Miura
Berserk, Vol. 39 by Kentaro Miura
Berserk, Vol. 40 by Kentaro Miura
Berserk Official Guidebook by Kentaro Miura