Bess Crawford Series
Bess Crawford books in order
Brought up in India, where she was taught values of duty, honor and integrity by her officer father, Bess Crawford has signed up for service as a British nurse, in France. She tends diligently to the many wounded of the first world war. Her interest, however, is always piqued by a mystery, and she feels compelled to find all the answers, leading to this character's secondary vocation as an amateur sleuth. Doing the right thing is important to Bess Crawford, and she always strives to follow the moral code bequeathed to her by her upstanding soldier Father a colonel Major in the British Army. This sense of duty and morality has drawn her into some tricky and even dangerous situations.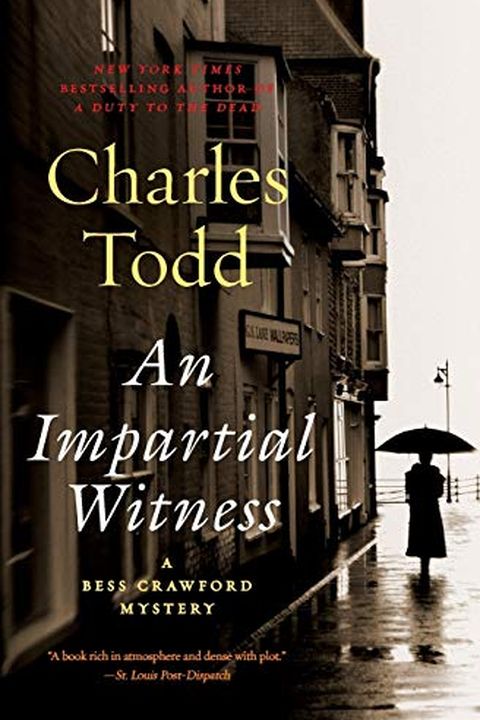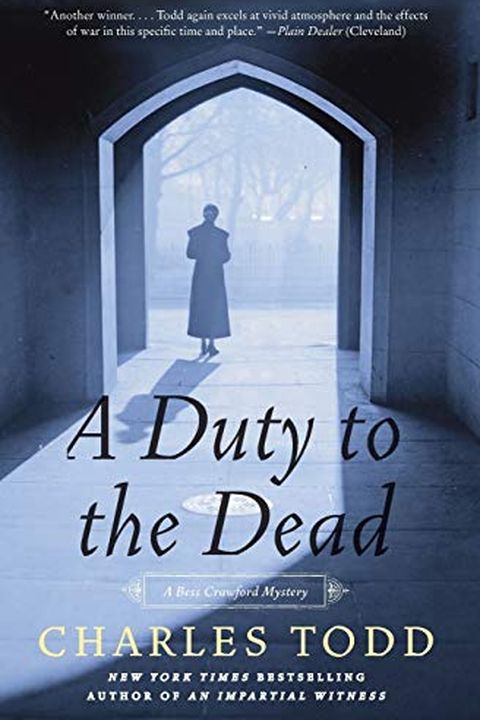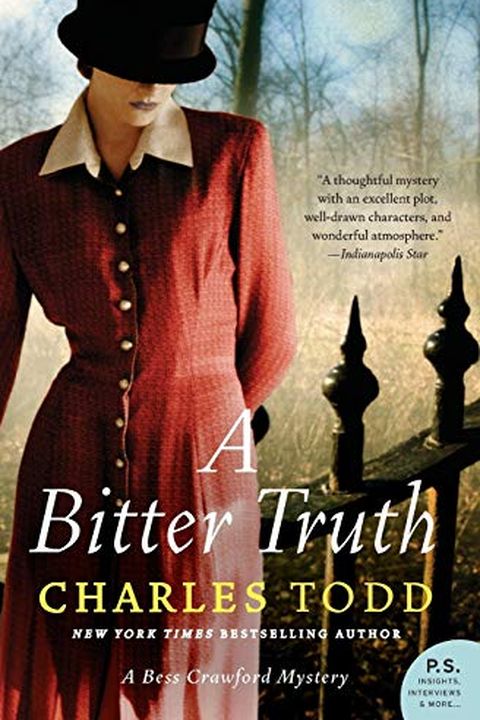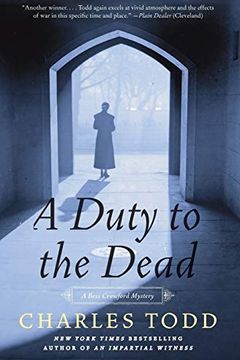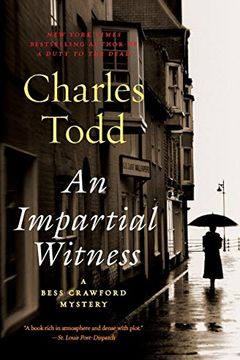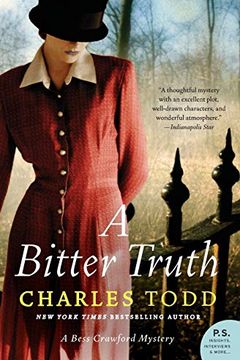 Book 3
#3
A Bitter Truth
A Bess Crawford Mystery (Bess Crawford Mysteries)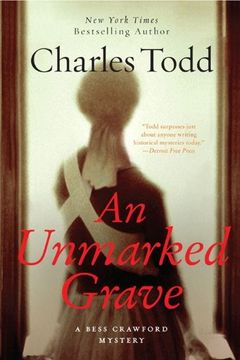 "A wonderful new mystery series that will let us see the horrors of World War I through the eyes of Bess Crawford, battlefield nurse."—Margaret Maron"Readers who can't get enough of Jacqueline Winspear's novels, or Hester Latterly, who saw action in the Crimean War in a series of novels by Anne Perry, are bound to be caught up in the adventures of ...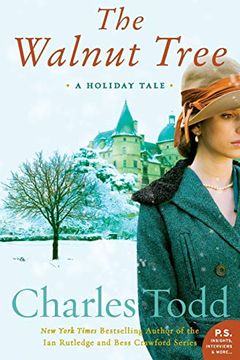 "You're going to love Todd."--Stephen King, Entertainment WeeklyThe critically acclaimed creator of the Inspector Ian Rutledge and battlefield nurse Bess Crawford mystery series, Charles Todd now offers readers a bittersweet love story and romantic mystery that unfolds at Christmas during the dangerous opening days of World War I. The Walnut Tree i...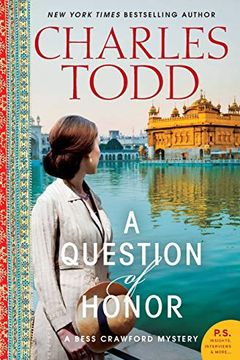 In the latest mystery from New York Times bestselling author Charles Todd, World War I nurse and amateur sleuth Bess Crawford investigates an old murder that occurred during her childhood in India, and begins a search for the truth that will transform her and leave her pondering a troubling question: How can facts lie?In 1908, when a young Bess Cra...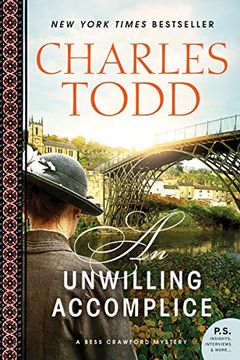 World War I Battlefield nurse Bess Crawford's career is in jeopardy when a murder is committed on her watch, in this absorbing and atmospheric historical mystery from New York Times bestselling author Charles ToddHome on leave, Bess Crawford is asked to accompany a wounded soldier confined to a wheelchair to Buckingham Palace, where he's to be deco...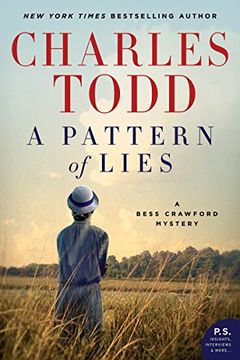 Librarian's note: An alternate cover edition can be found hereA horrific explosion at a gunpowder mill sends Bess Crawford to war-torn France to keep a deadly pattern of lies from leading to more deaths, in this compelling and atmospheric mystery from the New York Times bestselling author of A Question of Honor and An Unwilling AccompliceAn explosi...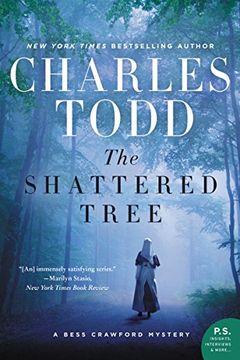 World War I battlefield nurse Bess Crawford goes to dangerous lengths to investigate a wounded soldier's background—and uncover his true loyalties.At the foot of a tree shattered by shelling and gunfire, stretcher-bearers find an exhausted officer, shivering with cold and a loss of blood from several wounds. The soldier is brought to battlefield nu...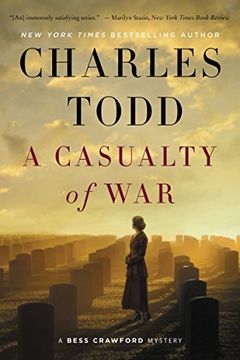 From New York Times bestselling author Charles Todd comes a haunting tale that explores the impact of World War I on all who witnessed it—officers, soldiers, doctors, and battlefield nurses like Bess Crawford.Though the Great War is nearing its end, the fighting rages on. While waiting for transport back to her post, Bess Crawford meets Captain Ala...
A Forgotten Place by Charles Todd
A Cruel Deception by Charles Todd
An Irish Hostage by Charles Todd