Bess Crawford Series
Bess Crawford books in order
Brought up in India, where she was taught values of duty, honor and integrity by her officer father, Bess Crawford has signed up for service as a British nurse, in France. She tends diligently to the many wounded of the first world war. Her interest, however, is always piqued by a mystery, and she feels compelled to find all the answers, leading to this character's secondary vocation as an amateur sleuth. Doing the right thing is important to Bess Crawford, and she always strives to follow the moral code bequeathed to her by her upstanding soldier Father a colonel Major in the British Army. This sense of duty and morality has drawn her into some tricky and even dangerous situations.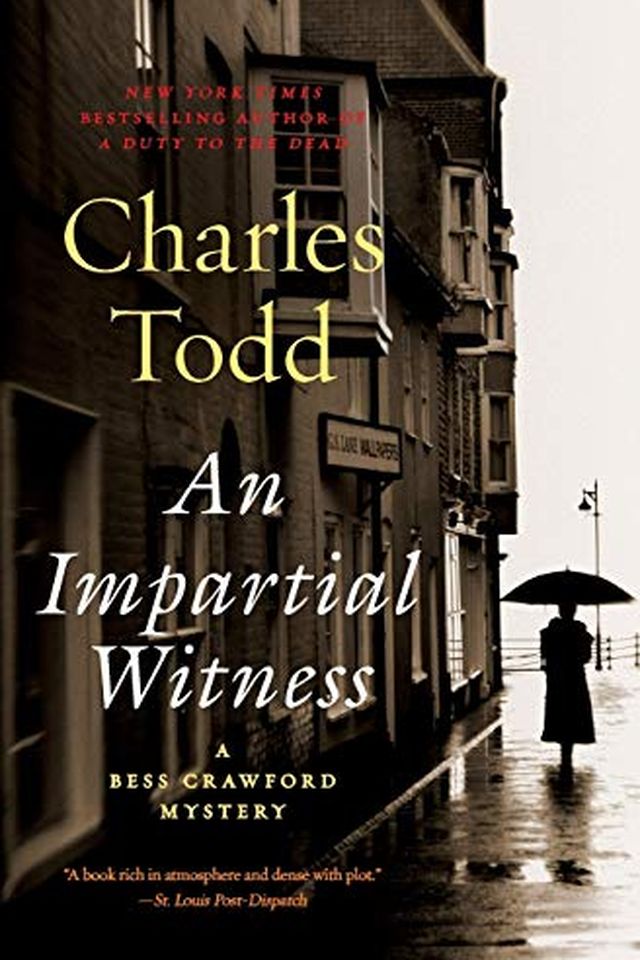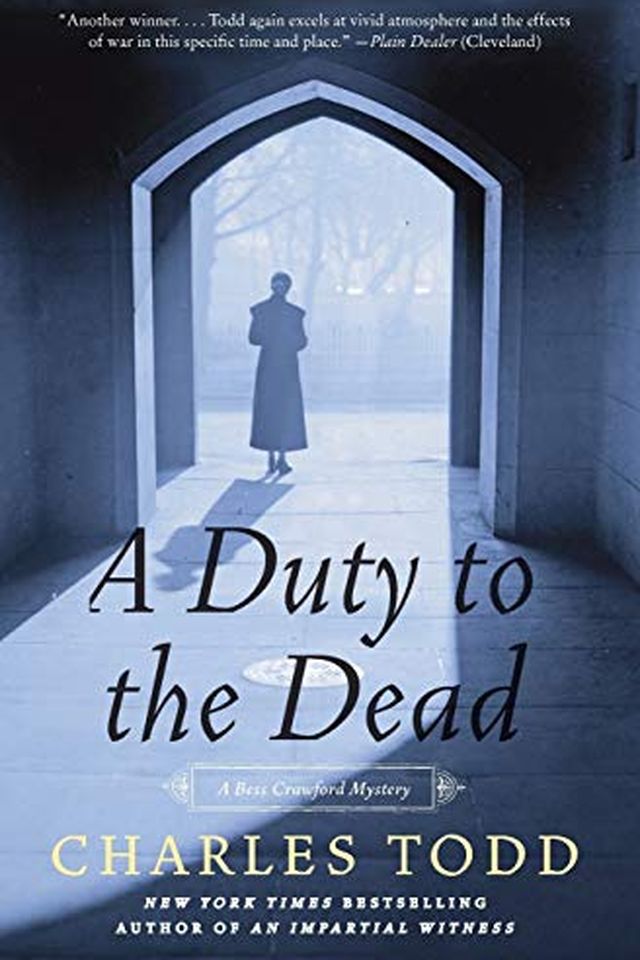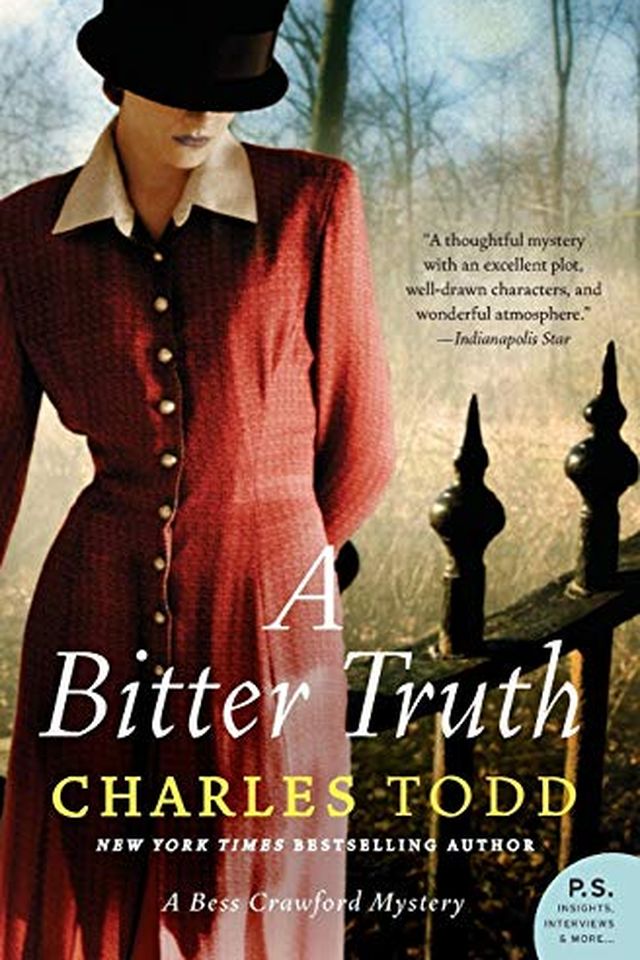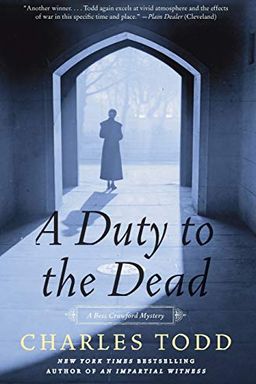 Follow the adventures of Bess Crawford, a courageous World War I nurse who becomes a determined investigator in post-Great War Europe. Asked to deliver a message from a dying lieutenant to his family, Bess becomes entangled in a simmering cauldron of village secrets, family intrigues, and murder. With an upbringing shaped in India by her officer father to value responsibility, honor, and duty, Bess sets out to fulfill her promise and finds herself on a dangerous path of intrigue and danger.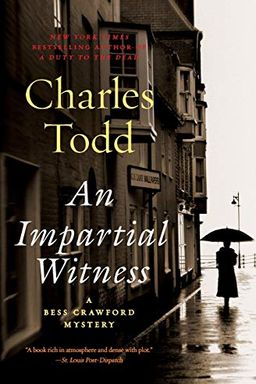 A World War I nurse, Bess Crawford, must decide if a man framed for murder is innocent or guilty. While caring for young pilot patients, Bess becomes embroiled in a Scotland Yard investigation after encountering a murdered woman that she recognizes from a photo. With her own life at stake, she must decide whether to expose the truth, even if it means an innocent man will be hanged.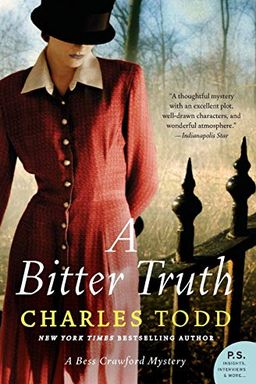 Book 3
#3
A Bitter Truth
A Bess Crawford Mystery (Bess Crawford Mysteries)
A Bitter Truth immerses readers in the tumultuous world of World War One as battlefield nurse Bess Crawford tries to help a young woman who is being abused. Her good intentions backfire when she is unjustly accused of murder. Charles Todd's gripping third installment in the Bess Crawford series is a must-read for fans of historical mysteries.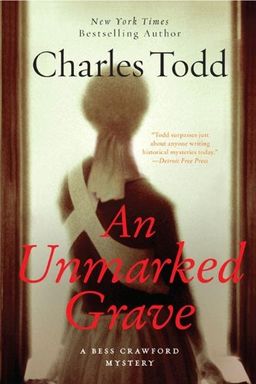 Follow British nurse Bess Crawford as she navigates the horrors of World War I and the deadly Spanish Influenza pandemic of 1918 in An Unmarked Grave by Charles Todd. This gripping and evocative mystery follows Bess as she uncovers the body of a murdered British officer among the dead and sets out to catch the killer. Fans of Jacqueline Winspear and Anne Perry's historical mysteries will love Bess's adventures.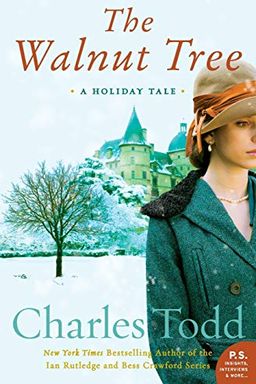 A poignant love story and romantic mystery set during the opening days of World War I at Christmas. Follow the unforgettable journey of a brave woman who puts herself in harm's way to care for wounded soldiers and falls deeply in love with a man who may be forbidden to her. For fans of Downton Abbey and British-set mysteries, The Walnut Tree by Charles Todd is a must-read.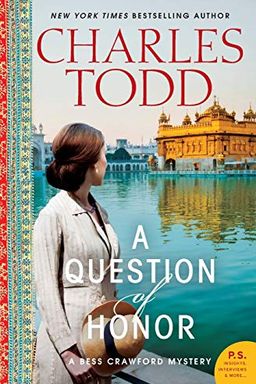 A WWI nurse and amateur sleuth, Bess Crawford, investigates an old murder from her childhood in India, uncovering chilling truths about a crime that was never brought to trial. Charles Todd's latest mystery novel will leave readers questioning the reliability of facts and pondering their own fates.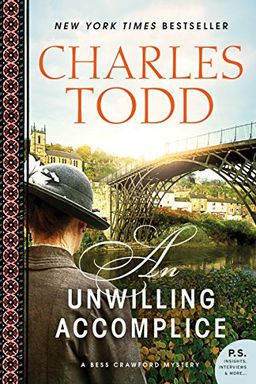 An army nurse, Bess Crawford, faces a career-ending scandal when a soldier in her care murders someone while on leave. She must solve the mystery and apprehend the soldier to clear her own name, even if it could cost her her life. A gripping historical mystery from bestselling author Charles Todd.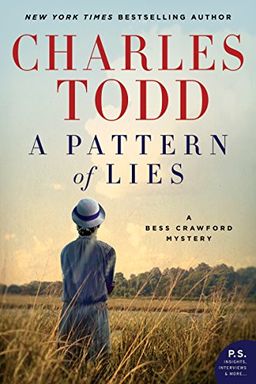 In "A Pattern of Lies," a horrific explosion at a gunpowder mill leads Bess Crawford to France where she tries to uncover the truth amid rumors of murder. Caught up in a venomous show of hostility and under siege, Bess must find the only known witness - who refuses to help. Risking her own life, Bess must protect the witness from a clever killer to uncover the truth and prevent more deaths.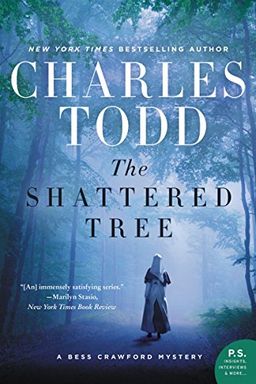 In this historical fiction novel set during World War I, battlefield nurse Bess Crawford becomes suspicious of a wounded officer's true identity after he speaks German and claims to be from Alsace-Lorraine. When he goes missing in Paris, Bess puts her own life on the line to uncover the truth about his loyalties.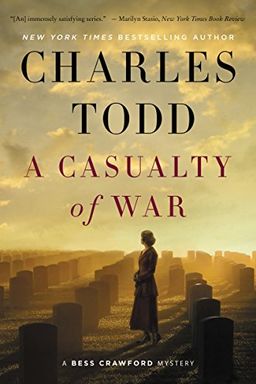 A Casualty of War is a haunting tale that explores the impact of World War I on soldiers, doctors, nurses, and officers. Bess Crawford, a battlefield nurse, meets Captain Alan Travis, who believes his cousin shot him. When it appears that James Travis couldn't have shot him, the Captain's sanity is questioned. Bess travels to James Travis's home in Suffolk, uncovering a baffling relationship between the two cousins. Her search will bring her face to face with the visible and invisible wounds of war that not even the much-longed for peace can heal.
A Forgotten Place by Charles Todd
A Cruel Deception by Charles Todd
An Irish Hostage by Charles Todd