Chet and Bernie Mystery Series
Chet and Bernie Mystery books in order
Pet lovers will delight in best selling author Spencer Quinnn's delightful series about Chet the dog and his human partner PI Bernie Little, solving crimes as part of the Little Detective Agency."Spencer Quinn speaks two languages--suspense and dog--fluently." -- Stephen King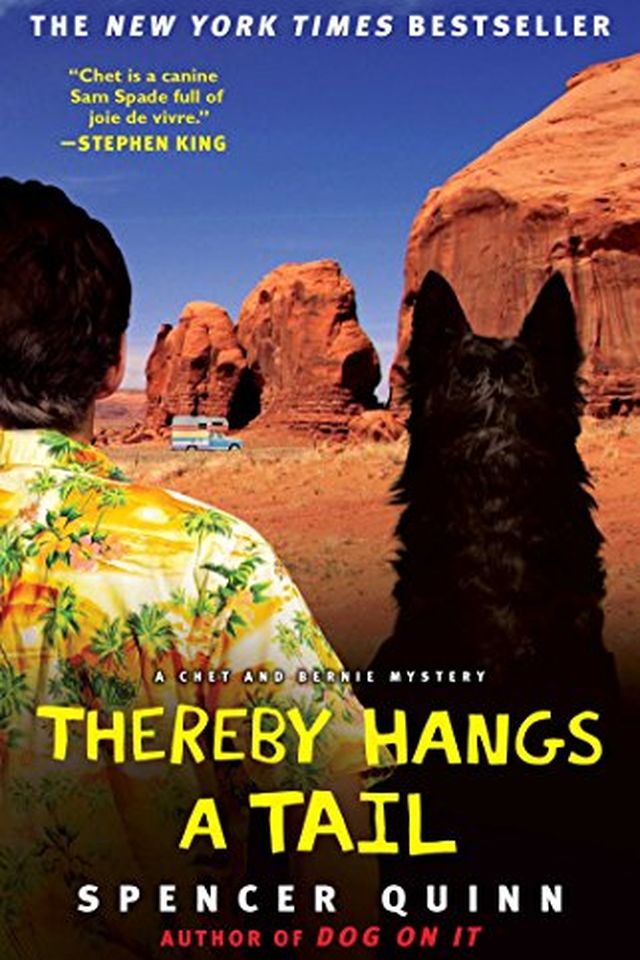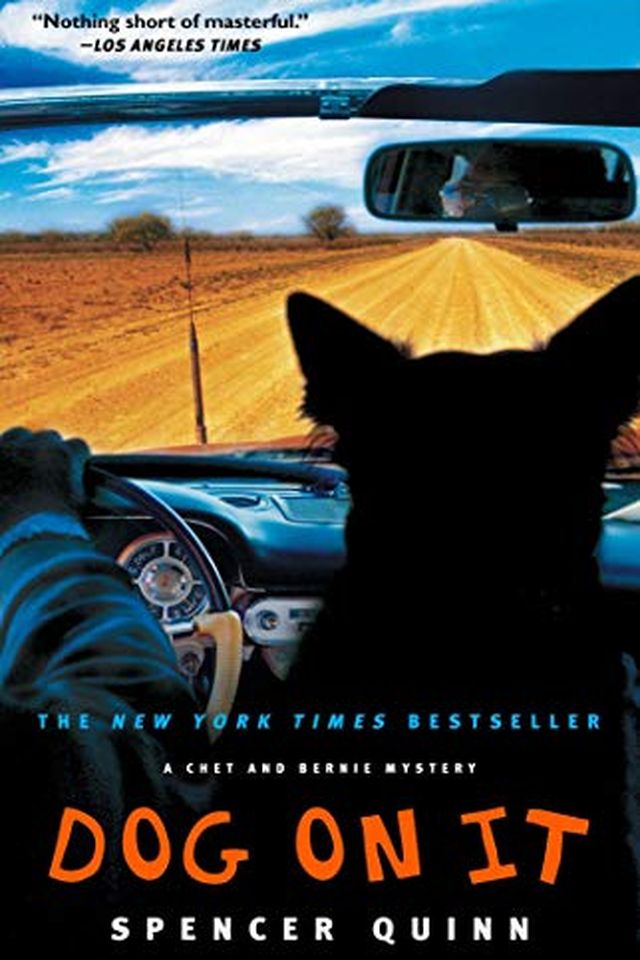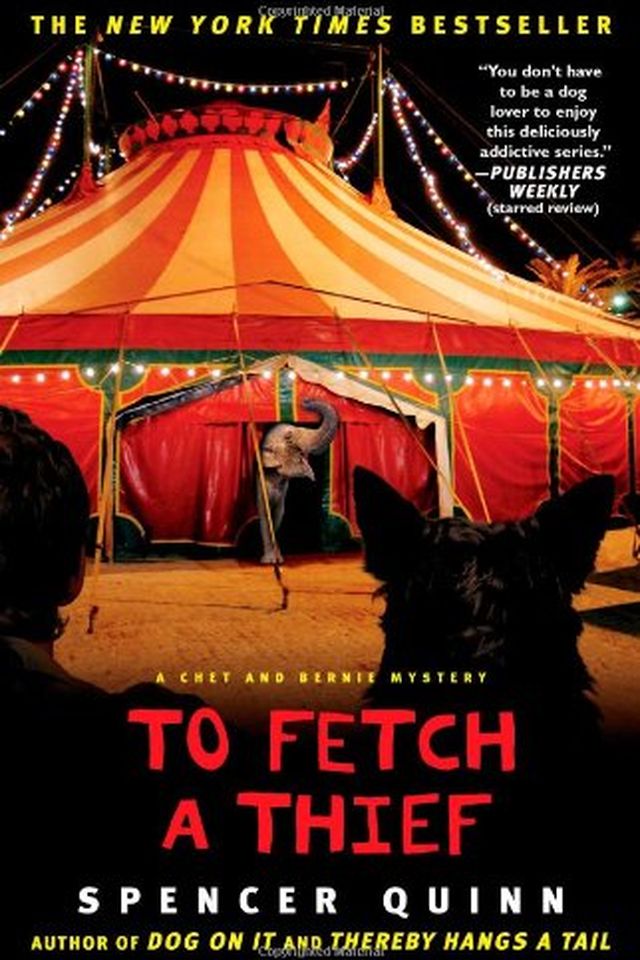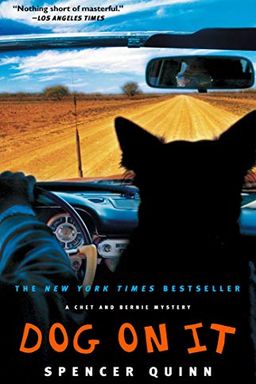 A charming and captivating mystery novel, the first in the New York Times bestselling series, follows a lovable canine narrator named Chet and his detective owner Bernie as they take on a new case and hunt for clues in the desert's most exotic places. The duo's search leads them to biker bars and other unusual locations, eventually putting them in danger. Written by Spencer Quinn, this irresistible novel kicks off an enchanting series that will leave readers eager for the next installment.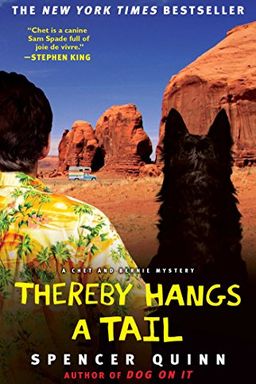 Join wise and lovable canine narrator Chet and human companion Bernie as they investigate threats against a pretty show dog. But what first seems like a walk in the park turns into a serious case when the dog and owner are abducted, and Bernie's on-and-off girlfriend disappears too. "One-of-a-kind" and "brilliantly original," this second installment in the New York Times bestselling Chet and Bernie mystery series is a tail-wagging good time that combines suspense and humor with heart.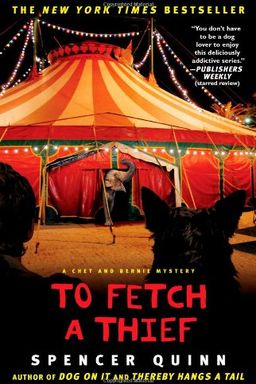 Book 3
#3
To Fetch a Thief
A Chet and Bernie Mystery (3) (The Chet and Bernie Mystery Series)
A lovable dog narrator takes readers on a thrilling adventure in this New York Times bestselling mystery series. When an elephant and her trainer disappear from a traveling circus, P.I. Bernie and his trusty canine partner, Chet, are hired to solve the case. Across the desert and into Mexico, things get dangerous as they search for clues and try to avoid those who want them gone for good. Full of suspense, humor, and canine smarts, this third installment is the most entertaining yet.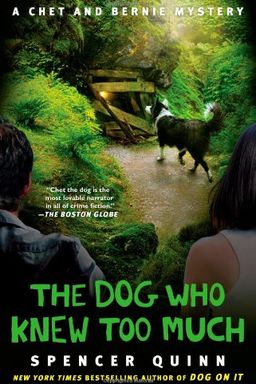 A captivating mystery series told from the perspective of a dog and his human partner. In this fourth installment, the duo takes on the case of a missing boy from a wilderness camp, but things get complicated both in the case and in their personal lives. With humor, intrigue, and heart, this "thoroughly entertaining comic mystery" is a must-read for fans of crime-solving canines.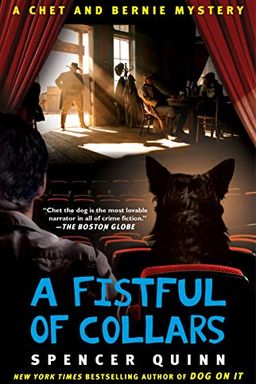 This hilarious mystery novel follows the adventures of Chet the dog and his partner P.I. Bernie Little as they try to keep Hollywood bad boy Thad Perry out of trouble during the shooting of a big-budget Western. But as they unearth a connection to the Valley and secrets keep turning up dead, the sleuths have to work harder than ever. With a winning combination of humor and clever mystery solving, this book explores the special bond between humans and dogs.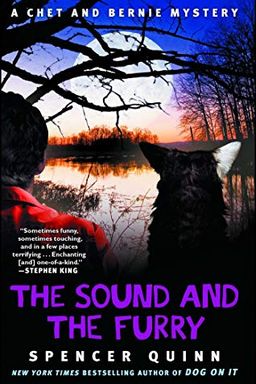 Join Chet and Bernie, the best canine/human P.I. team in the biz as they venture into New Orleans for a challenging case. Hunting for a missing inventor, they come across a dangerous feud between two rival families over stolen shrimp, leading them deep into the world of Big Oil and black ops. With Iko, a legendary bayou gator, thrown in the mix, The Sound and the Furry is a suspenseful and humorous read that will leave you wanting more.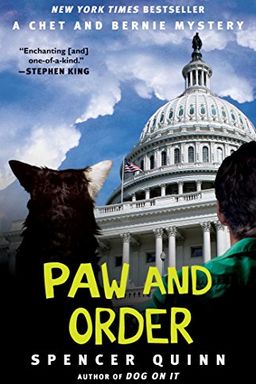 Book 7
#7
Paw and Order
A Chet and Bernie Mystery (7) (The Chet and Bernie Mystery Series)
Unabridged CD Audiobook 8 CDs / 9 hours long... Narrated by Jim Frangione and published by Recorded Books...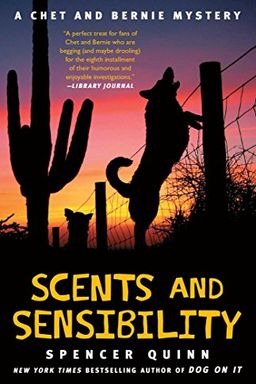 Follow the adventures of canine Chet and his human P.I. partner, Bernie Little, as they investigate a case of illegal cactus smuggling. Along the way, they encounter startling developments, unearthing leads that take them back to a long-ago kidnapping that may not have been a kidnapping. Will they be able to solve the prickly situation and expose a ruthless criminal before it's too late? This latest installment in the "New York Times" bestselling mystery series is insightful, humorous, and deliciously addictive.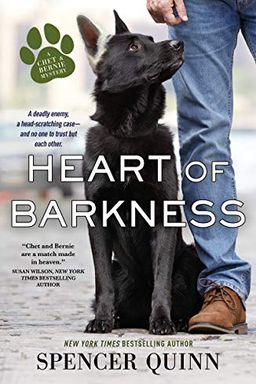 Get ready to solve the most puzzling case of Chet the dog and P.I. Bernie's career in Heart of Barkness by Spencer Quinn. When the music-loving duo discovers that a beloved country singer from long ago is performing at a local bar, they drive out to catch her act. However, a stolen C-note that they dropped into the tip jar sets them off on a dangerous journey to uncover old border-town secrets and protect each other from present-day dangers. With nothing to trust but each other, Chet and Bernie find themselves in the middle of a real-life murder ballad.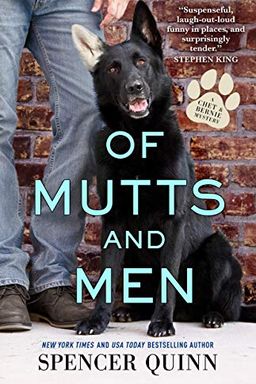 In "Of Mutts and Men," the lovable detective duo of Chet the dog and his partner Bernie investigate the mysterious death of a hydrologist. Working for Slim Jims, they follow a trail that leads them to a struggling winemaker and puts them in danger. In the latest bestselling addition to the series, fans of crime fiction won't be disappointed by the masterful storytelling and captivating narration.
It's a Wonderful Woof by Spencer Quinn