Daisy Dalrymple Series
Daisy Dalrymple books in order
Set in 1920s England, a nation barely starting to recover from World War I and now undergoing rapid social changes, Carola Dunn's Daisy Dalrymple Mysteries follow the investigations of a charming, vivacious, and perspicacious writer whose sleuthing skills help Scotland Yard's Detective Inspector Alec Fletcher brings murderers to justice. "Dunn's fo…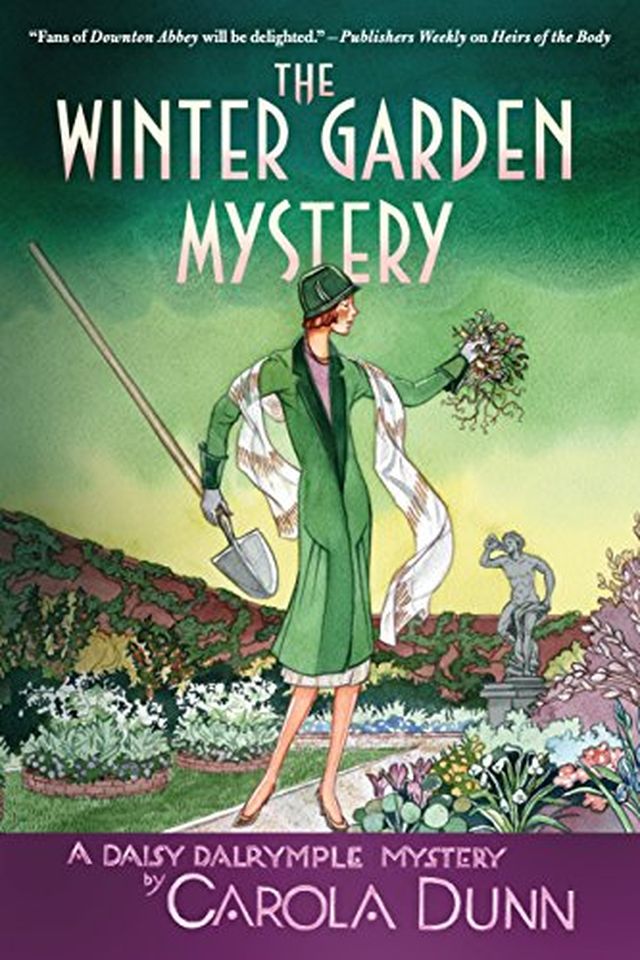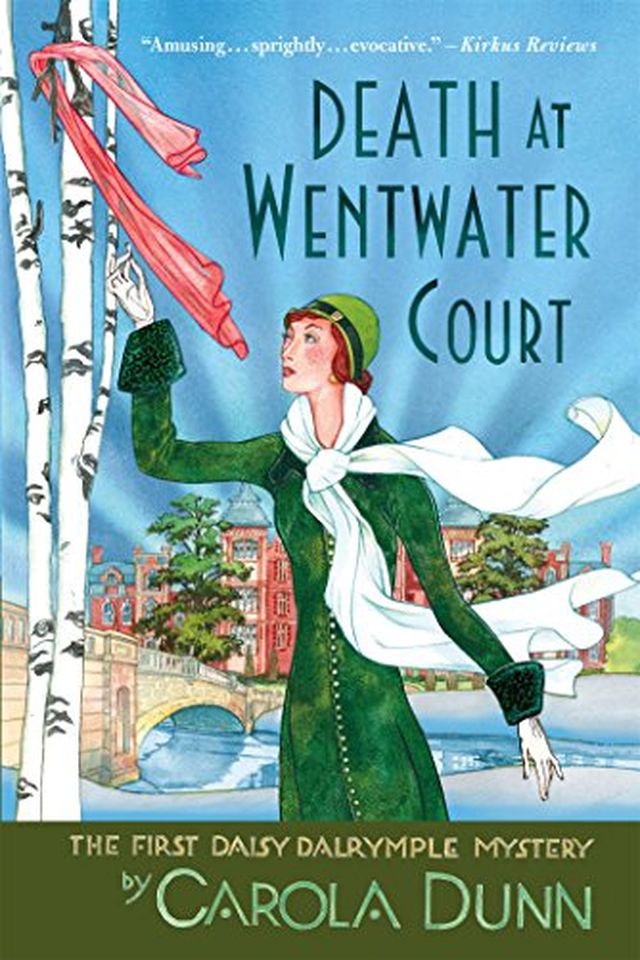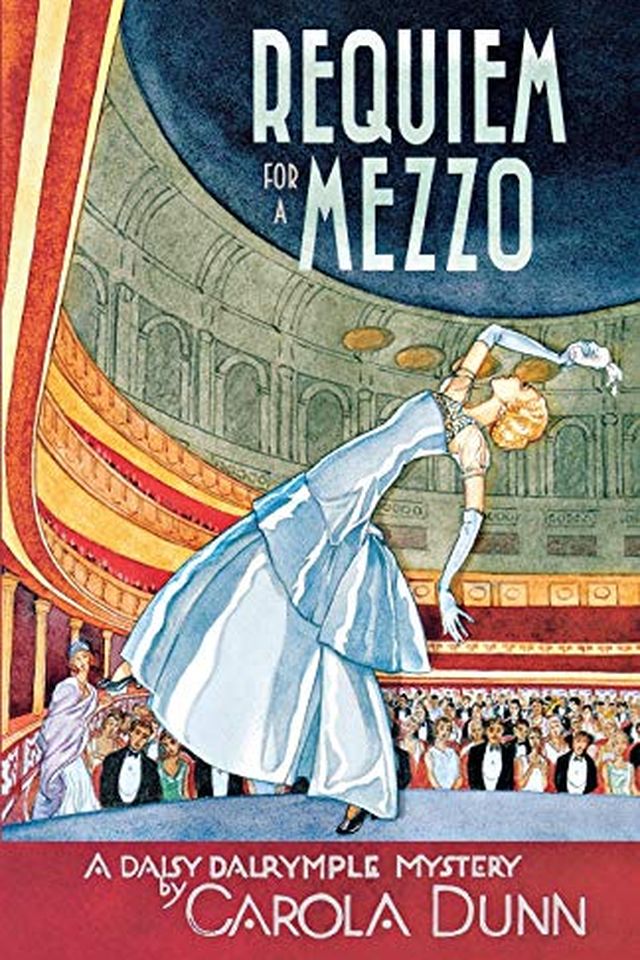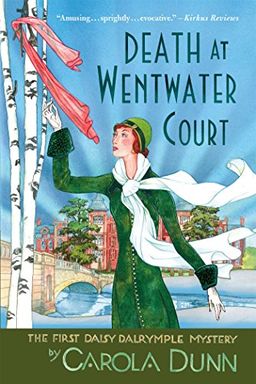 Transporting readers to 1923 Britain, this cozy mystery follows flapper and journalist Daisy Dalrymple as she embarks on her first writing assignment and stumbles upon a dead body. With scandalous trades and unexpected twists, Daisy joins forces with Scotland Yard to uncover the truth behind a suspicious death at Wentwater Court.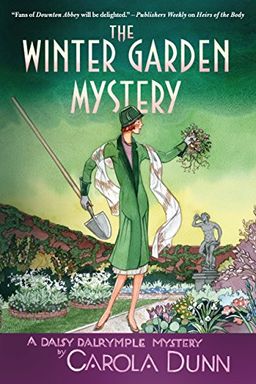 A young writer defies societal expectations in 1923 England and launches her career by investigating a murder at Occles Hall. Despite the household's attempts to cover up the heinous crime, the Honorable Daisy Dalrymple and Scotland Yard Detective Alec Fletcher are determined to get to the bottom of it. The Winter Garden Mystery is a thrilling and complex tale of murder and deception.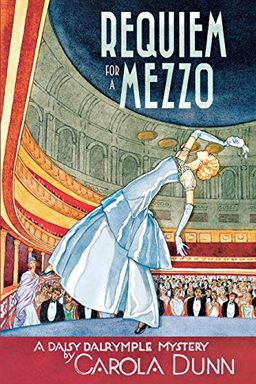 A murder during the performance of Verdi's Requiem disrupts a pleasant afternoon for Daisy Dalrymple and Detective Chief Inspector Alec Fletcher. Bettina Westlea, singing the mezzo role, falls dead on stage from cyanide poisoning. With many suspects and few clues, Daisy takes it upon herself to investigate the murder. Can they catch the murderer before it's too late?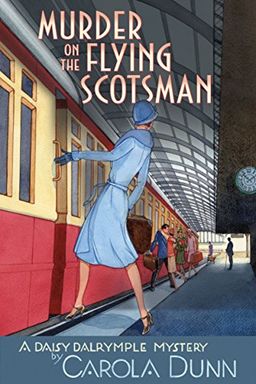 On the famous Flying Scotsman train, the Honourable Daisy Dalrymple is surrounded by a family feud over a dying relative's inheritance. When the presumptive heir winds up murdered, Daisy must navigate a web of suspects and motives in order to unravel the mystery. Murder on the Flying Scotsman is the latest thrilling installment in Carola Dunn's beloved Daisy Dalrymple series.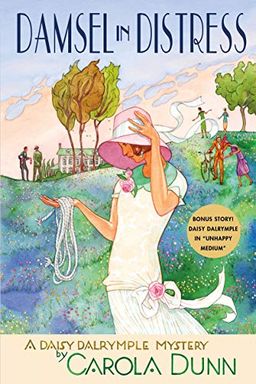 In this historical fiction novel set in 1923, magazine writer and heiress Daisy Dalrymple teams up with her friend to rescue his kidnapped girlfriend, daughter of a millionaire. However, forbidden to contact Scotland Yard Inspector Alec Fletcher, Daisy grows suspicious as she draws closer to the kidnappers' rural hideaway.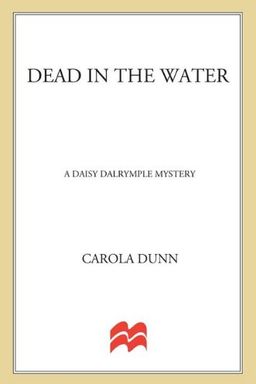 Book 6
#6
Dead in the Water
A Daisy Dalrymple Mystery (Daisy Dalrymple Mysteries Book 6)
"Dead in the Water" takes readers on a thrilling, upper-class journey to the 1923 Henley Royal Regatta, where tensions erupt between the coxswain and a rower - ultimately leading to a mysterious death during the competition. Follow Daisy Dalrymple and DCI Alec Fletcher as they unravel the scandalous secrets behind this deadly event in this exciting historical mystery.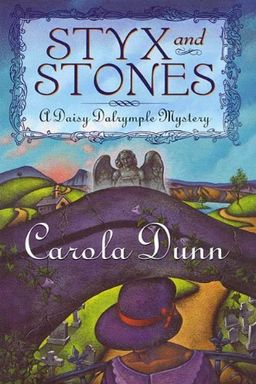 Book 7
#7
Styx and Stones
A Daisy Dalrymple Mystery (Daisy Dalrymple Mysteries Book 7)
This mystery novel is set in 1920's England and follows the newly married Daisy Dalrymple as she investigates a series of poisoned letters in a small village. When a local man is murdered, Daisy must uncover the identity of the culprit before they strike again. With the help of her husband, a detective inspector, Daisy delves into the scandalous secrets of the villagers to solve this gripping whodunit.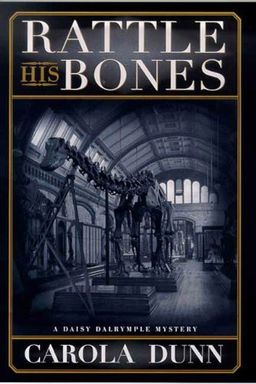 Book 8
#8
Rattle His Bones
A Daisy Dalrymple Mystery (Daisy Dalrymple Mysteries Book 8)
Step into 1923 London with a captivating murder mystery set at the Museum of Natural History. Follow Honourable Daisy Dalrymple as she discovers a tangled web of professional rivalry and missing gems, leading to murder most foul. With Detective Chief Inspector Alec Fletcher by her side, they must unravel the mysterious and baffling case in this page-turning thriller.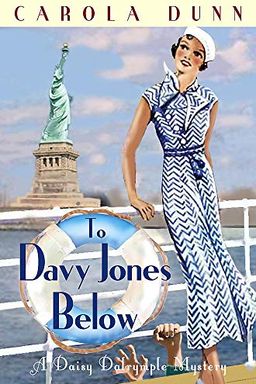 Join Daisy Dalrymple and her husband, a Detective Chief Inspector, on a tumultuous ocean voyage to America filled with chaos, intrigue, and gossip. Will they be able to navigate the complicated web of secrets and solve the mystery before it's too late?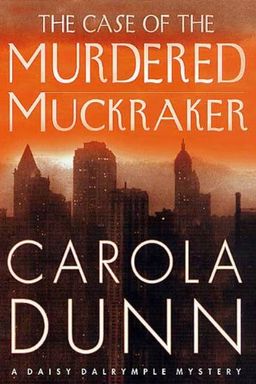 A British detective and his new wife visit America in the 1920s, exploring their interests in government and journalism, respectively. While in New York, Daisy's plans get interrupted by a murder at the famed Chelsea Hotel. Her journalistic instincts lead her to investigate the death, as the victim had no shortage of enemies. Follow Daisy's journey across the country, as she pieces together clues and untangles a web of deceit to solve the murder of a journalist.
Die Laughing by Carola Dunn
A Mourning Wedding by Carola Dunn
Fall of a Philanderer by Carola Dunn
Gunpowder Plot by Carola Dunn
The Bloody Tower by Carola Dunn
Black Ship by Carola Dunn
Sheer Folly by Carola Dunn
Anthem for Doomed Youth by Carola Dunn
Heirs of the Body by Carola Dunn
Superfluous Women by Carola Dunn
The Corpse at the Crystal Palace by Carola Dunn