Goosebumps Series
Goosebumps books in order
Goosebumps is a series of children's horror fiction novellas created and authored by R.L. Stine. Sixty-two books were published under the Goosebumps umbrella title from 1992 to 1997, the first being Welcome to Dead House, and the last being Monster Blood IV. Various spin-off series were written by Stine, including: * Goosebumps 2000 (published from…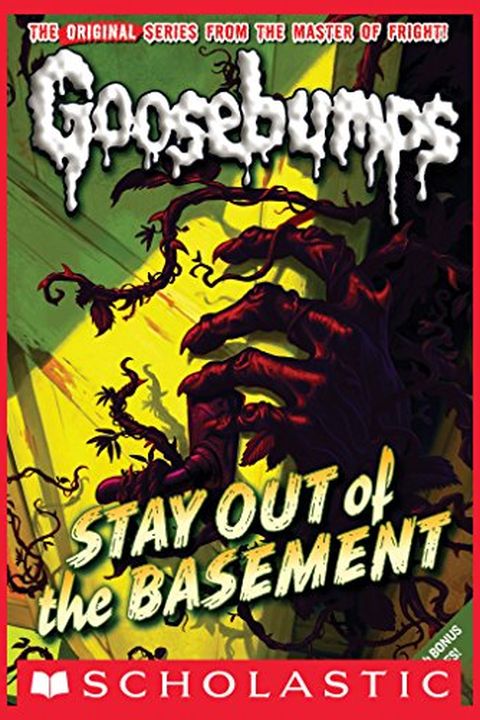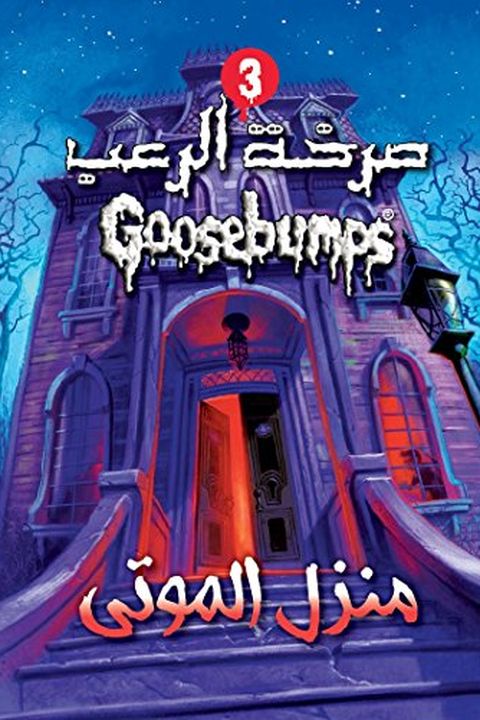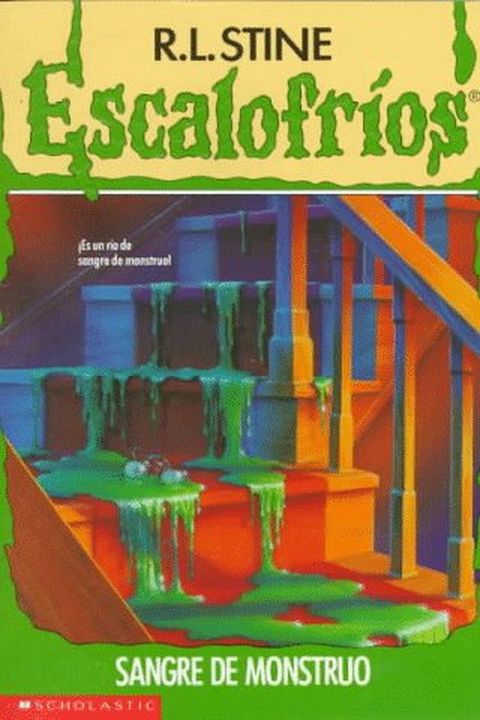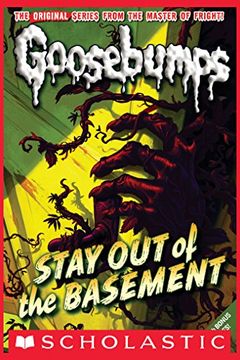 Dr. Brewer is doing a little plant-testing in his basement. Nothing to worry about. Harmless, he says. But Margaret and Casey Brewer are worried about their father. Especially when they...meet...some of the plants he is growing down there. Then they notice that their father is developing plant like tendencies. In fact, he is becoming distinctly wee...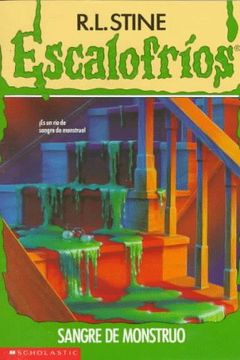 These spine-tingling tales will thrill and chill young readers...
Discover the bone-chilling adventures that made Goosebumps one of the bestselling children's book series of all time. Now with all-new bonus materials!Greg thinks there is something wrong with the old camera he found. The photos keep turning out . . . different.When Greg takes a picture of his father's brand-new car, it's wrecked in the photo. And ...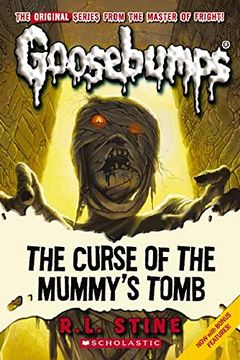 Discover the original bone-chilling adventures that made Goosebumps one of the bestselling children's book series of all time!Gabe just got lost--in a pyramid. One minute, his crazy cousin Sari was right ahead of him in the pyramid tunnel. The next minute, she'd disappeared.But Gabe isn't alone. Someone else is in the pyramid, too. Someone. Or some...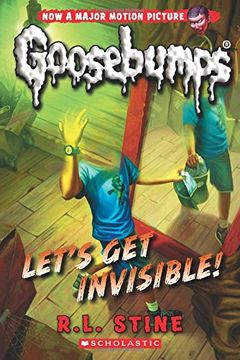 On Max's birthday, he finds a kind of magic mirror in the attic. It can make him invisible. So Max and his friends start playing ""now you see me, now you don't."" Until Max realizes that he's losing control. Staying invisible a little too long. Having a harder and harder time coming back. Getting invisible is turning into a very dangerous game. Th...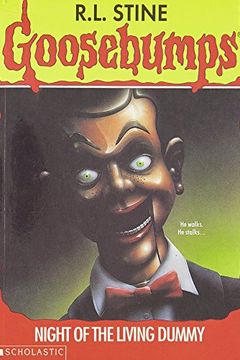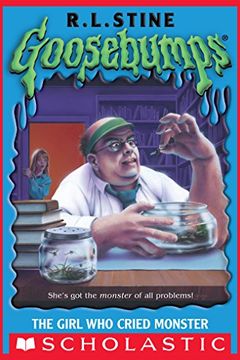 They're baa-ack! Make way for the bestselling children's series of all time! With a fresh new look, GOOSEBUMPS is set to scare a whole new generation of kids. So reader beware--you're in for a scare!She's telling the truth . . . but no one believes her! Lucy likes to tell monster stories. She's told so many that her friends and family are sick of i...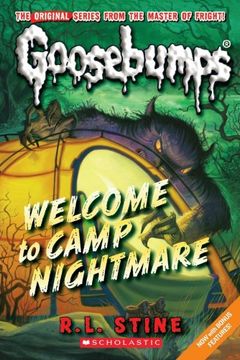 Next summer you'll stay home...if you survive! The food isn't great. The counselors are a little strange. And the camp director seems demented. Billy can handle all that. But then strange things start to happen after dark, his parents won't answer his letters, and his fellow campers start to disappear. What's going on? Camp Nightmoon is turning int...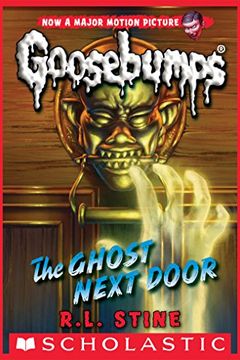 The original books featuring the scariest creatures from the Goosebumps movie, in theaters October 16, 2015!Hannah's neighborhood has gotten a little--weird. Ever since that new boy moved in next door.But when did he move in? Wasn't the house empty when Hannah went to sleep the night before? Why does it still look so deserted?Hannah can't get any a...
Be Careful What You Wish For... by
Piano Lessons Can Be Murder by R. L. Stine
The Werewolf Of Fever Swamp by R. L. Stine
You Can't Scare Me! by R. L. Stine
One Day at Horrorland by R. L. Stine
Why I'm Afraid of Bees by R. L. Stine
Monster Blood II by R. L. Stine
Deep Trouble (Classic Goosebumps, #2) by R. L. Stine
The Scarecrow Walks at Midnight by R. L. Stine
Go Eat Worms! by R. L. Stine
Ghost Beach (Classic Goosebumps, #15) by R. L. Stine
Return of the Mummy by R. L. Stine
Phantom of the Auditorium by R. L. Stine
Attack of the Mutant by R. L. Stine
My Hairiest Adventure by R. L. Stine
A Night in Terror Tower by R. L. Stine
Goosebumps by R. L. Stine
Monster Blood III by R. L. Stine
Goosebumps by R. L. Stine
Classic Goosebumps #25 by R. L. Stine
The Barking Ghost by R. L. Stine
The Horror at Camp Jellyjam by R. L. Stine
Revenge of the Lawn Gnomes by R. L. Stine
Classic Goosebumps #23 by R. L. Stine
The Abominable Snowman of Pasadena by R. L. Stine
How I Got My Shrunken Head by R. L. Stine
Classic Goosebumps #26 by R. L. Stine
Bad Hare Day by R. L. Stine
Egg Monsters from Mars by R. L. Stine
The Beast from the East by R. L. Stine
Say Cheese and Die-Again! by R. L. Stine
Ghost Camp by R. L. Stine
How to Kill a Monster by R. L. Stine
Legend of the Lost Legend by R. L. Stine
Attack of the Jack-O'-Lanterns by R. L. Stine
Vampire Breath by R. L. Stine
Calling All Creeps by R. L. Stine
Beware, The Snowman by R. L. Stine
How I Learned to Fly by R. L. Stine
Chicken Chicken by R. L. Stine
Don't Go to Sleep by R. L. Stine
Classic Goosebumps #28 by R. L. Stine
The Curse of Camp Cold Lake by R. L. Stine
Goosebumps by R. L. Stine
Deep Trouble II by R. L. Stine
Goosebumps by R. L. Stine
Goosebumps by R. L. Stine
I Live In Your Basement by R. L. Stine
Monster Blood IV by R. L. Stine