In Death Series
In Death books in order
The …in Death series, written by Nora Roberts under her pseudonym J.D. Robb, features NYPSD ("New York City Police and Security Department") Lieutenant Eve Dallas and her husband Roarke and is set in a mid-21st century New York City. The stories also regularly feature other characters, including Captain Ryan Feeney, Detective Delia Peabody, Detecti…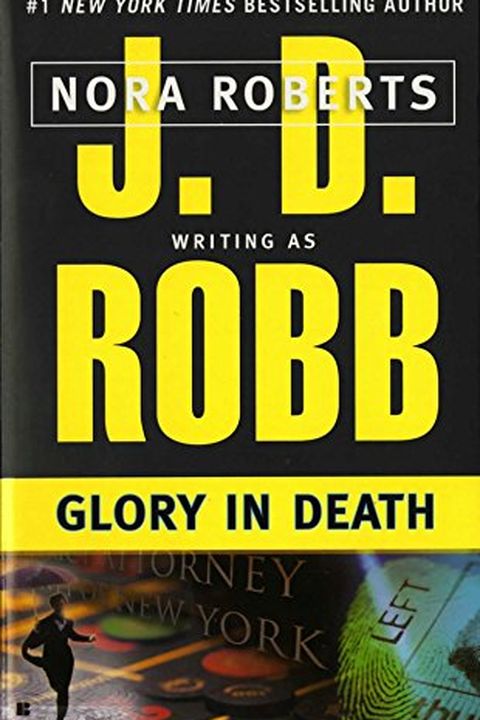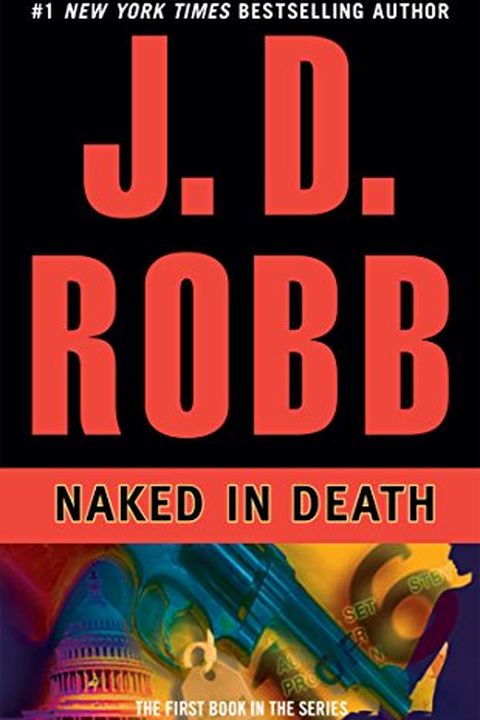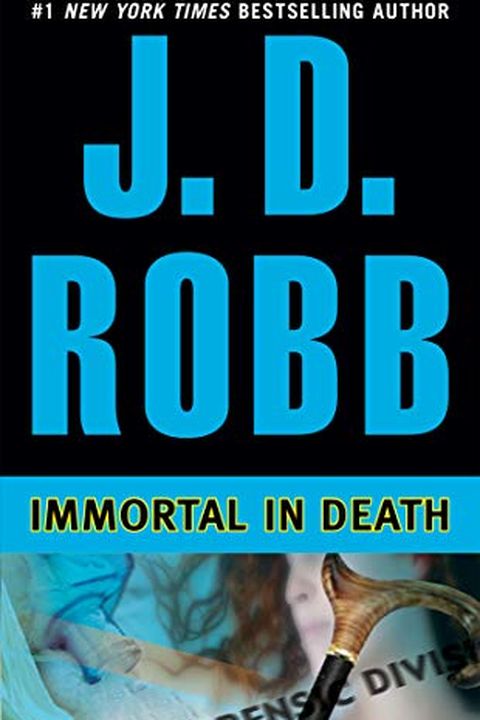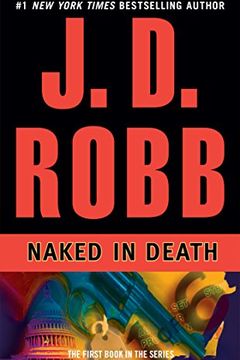 Technology controls the world in the year 2058, yet the human heart still reigns. Follow New York homicide detective Lieutenant Eve Dallas and Roarke as they investigate the secret life of a senator's daughter, which leads them into the elite circles of Washington politics and society. The first book in J.D. Robb's bestselling In Death series is filled with passion, suspense, and a devilishly handsome suspect.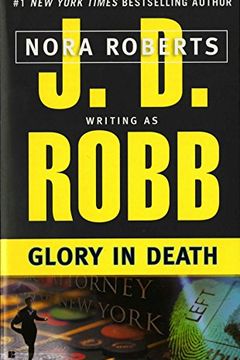 In a futuristic world where technology unveils deep secrets, a killer is on the loose. Police Lieutenant Eve Dallas investigates the murders of two successful and glamorous women, both with connections to powerful men. With her own lover as a suspect, Eve must navigate a dangerous web of deception to catch the killer.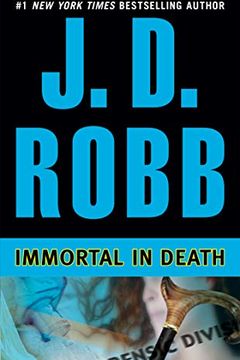 In this thrilling novel, Police Lieutenant Eve Dallas faces a difficult challenge when she investigates the murder of a top model, which leads her into the high-fashion world. However, the prime suspect happens to be Eve's best friend, putting both her career and loyalty to the test. Will she be able to solve the case while protecting those she loves?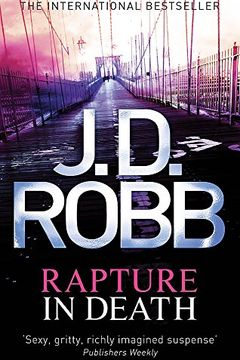 In this thrilling novel, Lieutenant Eve Dallas investigates three apparent suicides with nothing in common, but a closer look reveals small burns on the victims' brains. As she delves into the world of virtual-reality games, Eve realizes they may be the key to uncovering the truth behind these sinister deaths. Will she be able to solve the case before more lives are taken?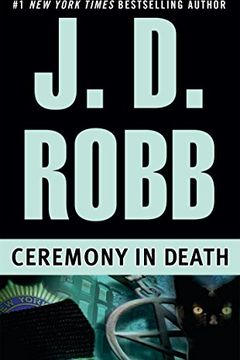 In a world filled with advanced technology, Lieutenant Eve Dallas finds herself in a top secret investigation that puts her on dangerous ground. She must prioritize professional ethics over personal loyalties when a fellow officer is found dead. But when a dead body is placed on her doorstep, Eve takes it personally, drawing her into the most dangerous case of her career. As she navigates through the investigation with her husband Roarke's watchful eye, Eve questions her own beliefs of right and wrong, ultimately leading her closer to a confrontation with humanity's most seductive form of evil.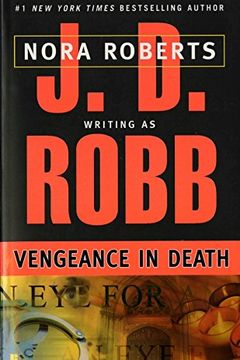 A police lieutenant must catch a tech-savvy serial killer who leaves cryptic riddles before committing his gruesome crimes. With ties to her new husband's dark past, can she prevent him from becoming the next victim?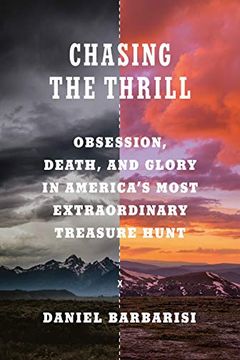 Book 7
#7
Chasing the Thrill
Obsession, Death, and Glory in America's Most Extraordinary Treasure Hunt
Join the thrilling hunt for hidden treasure in this captivating book. Eccentric millionaire Forrest Fenn hid a chest full of jewels and gold in the wilderness, publishing a poem as a treasure map. Follow Daniel Barbarisi, a reporter documenting a friend's search, on a personal quest that leads him down a dangerous path. From searcher conspiracies to matching wits with Fenn himself, Barbarisi's account is full of twists and turns. Don't miss the chaotic and controversial hunt that captured the nation's attention.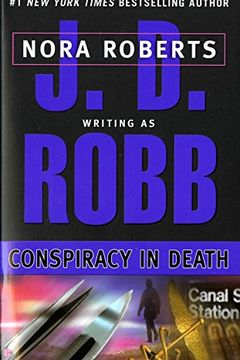 In a futuristic world, Lieutenant Eve Dallas investigates a series of heinous murders targeting society's weakest. As she delves deeper, she uncovers a cover-up that threatens to destroy her career. Fans of the In Death series will relish J.D. Robb's latest addition, featuring tough talk and brutal action, as Dallas fights to catch the killer and clear her name.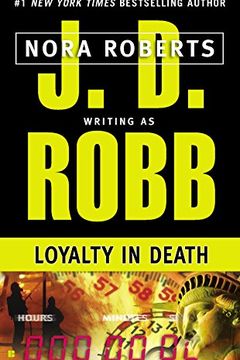 A New York City bomber is on the loose, taunting Eve Dallas with letters promising destruction. Author J.D. Robb's Loyalty in Death follows the futuristic police procedural detective as she fights back against the killer's cruel web of deceit and destruction, racing against the clock to protect those closest to her before it's too late.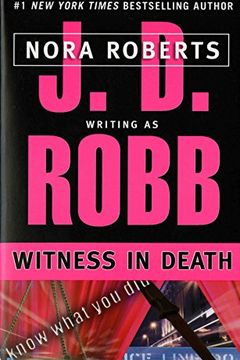 A celebrity is murdered during opening night at a New York theatre, leaving detective Eve Dallas as both primary investigator and witness. Complicating matters is the fact that her husband owns the theatre, attracting unwanted media attention. In this thrilling murder mystery, Eve must sort through truth and lies, questioning all involved to catch the killer.
Betrayal in Death by J. D. Robb
Seduction in Death by J. D. Robb
Reunion in Death by J. D. Robb
Purity in Death by J. D. Robb
Portrait in Death by J. D. Robb
Imitation in Death by J. D. Robb
Divided in Death by J. D. Robb
Visions in Death by J. D. Robb
Survivor In Death by J. D. Robb
Origin in Death by J. D. Robb
Memory in Death by J. D. Robb
Born in Death by J. D. Robb
Innocent in Death by J. D. Robb
Creation in Death by J. D. Robb
Strangers in Death by J. D. Robb
Salvation in Death by J. D. Robb
Promises in Death by J. D. Robb
Kindred in Death by J. D. Robb
Fantasy in Death by J. D. Robb
Indulgence in Death by J. D. Robb
Treachery in Death by J. D. Robb
New York to Dallas by J. D. Robb
Celebrity in Death by J. D. Robb
Delusion in Death by J. D. Robb
Calculated in Death by J. D. Robb
Thankless in Death by J. D. Robb
Concealed in Death by J. D. Robb
Festive in Death by J. D. Robb
Obsession in Death by J. D. Robb
Devoted in Death by J. D. Robb
Brotherhood in Death by J. D. Robb
Apprentice in Death by J. D. Robb
Echoes in Death by J. D. Robb
Secrets in Death by J. D. Robb
Dark in Death by J. D. Robb
Leverage in Death by J. D. Robb
Connections in Death by J. D. Robb
Vendetta in Death by J. D. Robb
Golden in Death by J. D. Robb
Shadows in Death by J. D. Robb
Faithless in Death by J. D. Robb
Forgotten In Death by J. D. Robb
Abandoned in Death by J. D. Robb