Inspector Ian Rutledge Series
Inspector Ian Rutledge books in order
Inspector Ian Rutledge returned from serving in World War I burdened with a heavy secret: he is suffering from shell shock. The series is set in England in 1919.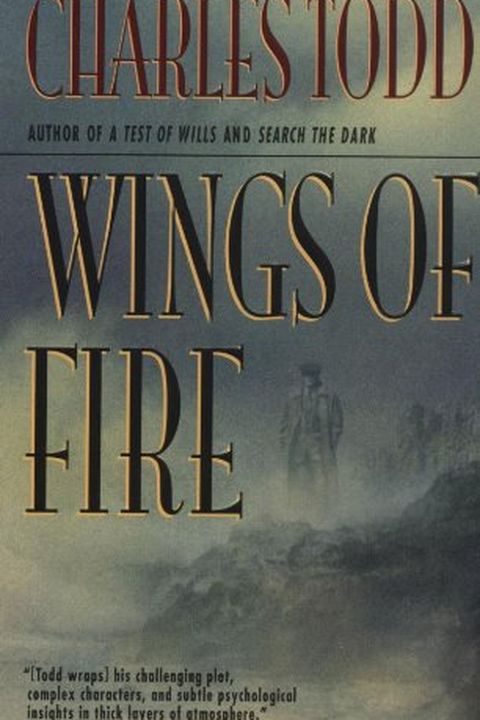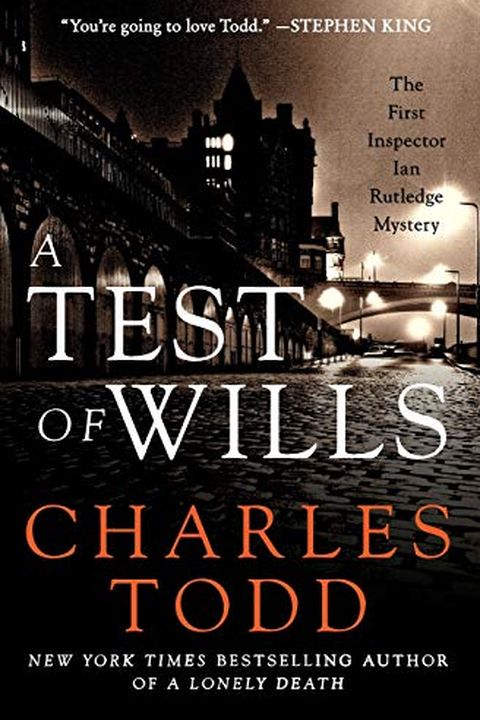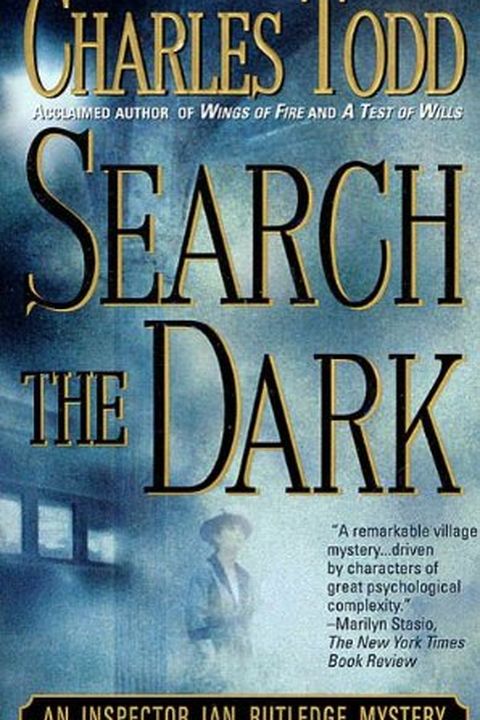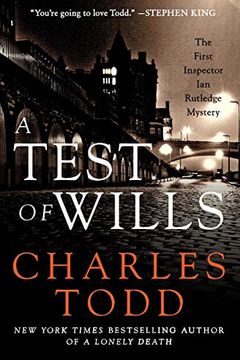 Book 1
#1
A Test of Wills
The First Inspector Ian Rutledge Mystery (Inspector Ian Rutledge Mysteries)
This historical mystery dives into the emotional scars of World War I through the eyes of Scotland Yard Inspector Ian Rutledge. When he's tasked with investigating a military murder, his own past experiences with the war threaten his sanity. A gripping read and "Publishers Weekly" Best Book selection.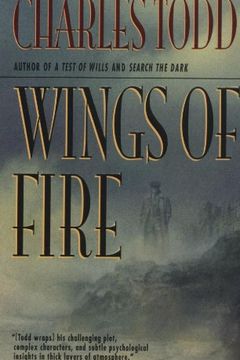 Book 2
#2
Wings of Fire
An Inspector Ian Rutledge Mystery (Ian Rutledge Mysteries (2))
In this gripping mystery novel, Inspector Ian Rutledge is sent to investigate the sudden deaths of three members of the same prominent family in Cornwall. As a World War I veteran, Rutledge recognizes the name of one of the deceased - a reclusive spinster whose war poetry helped him keep his sanity during his service. With the help of a ghostly voice from his past, Rutledge delves into the cryptic family history to uncover the haunting truths behind the murders. Perfect for fans of rich atmosphere, intricate detail, and complex characters.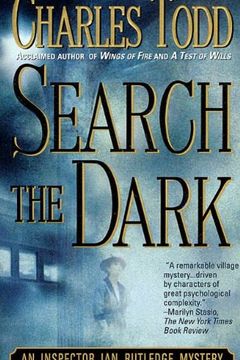 "Search the Dark" by Charles Todd is a thrilling mystery novel that follows Inspector Ian Rutledge, haunted by memories of World War I and the presence of a dead soldier. A dead woman and two missing children bring him to the town of Singleton Magna, where a tormented veteran is suspected of the crime. As Rutledge digs deeper, he discovers the truth is buried with the dead, and someone is protecting the murderer. With secrets and danger around every corner, "Search the Dark" is a page-turner that will leave you on the edge of your seat.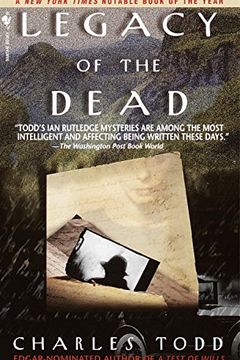 An inspector at Scotland Yard carefully navigates a case involving the remains of Eleanor Gray and her accused killer, a young mother who holds a personal connection to the inspector. Set in Scotland, the case leads the inspector back to his dark past and secrets that still hold deadly power.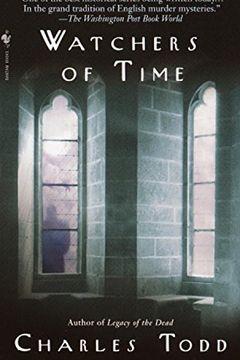 "Watchers of Time" is a gripping murder mystery set in post-World War I England. Ian Rutledge, a Scotland Yard investigator and former soldier, is called upon to solve a murder in a small Norfolk town that may be connected to the sinking of the Titanic. As he unravels the mystery, Rutledge battles with his own demons and a haunting voice from his past. The book explores themes of justice, morality, and the aftermath of war.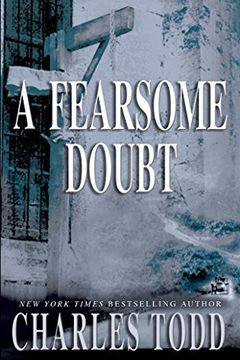 A Fearsome Doubt is a gripping murder mystery that weaves together past and present in the aftermath of World War I. Scotland Yard Inspector Ian Rutledge finds himself caught between the pursuit of justice and the demons of his own past as he investigates a complex case that questions his own judgment and honor. With unexpected encounters and a cast of compelling characters, the book explores the theme of the crimes committed in the name of God, country, and righteous vengeance.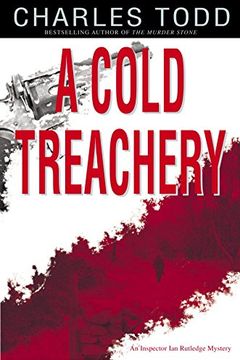 A COLD TREACHERY is a gripping murder mystery that follows Scotland Yard's Inspector Ian Rutledge as he investigates a brutal killing on a remote farm. With a missing child and no apparent motive, the case is complex and chilling. Set against a backdrop of a violent blizzard, this psychological drama is both haunting and emotional. Regarded as one of the most intelligent and affecting series being written, Charles Todd delivers a plot that is sure to keep readers on the edge of their seats.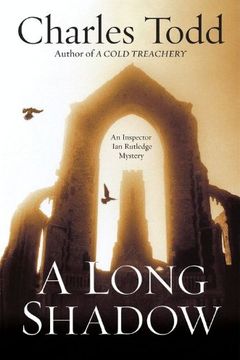 Set in 1919, "A Long Shadow" follows Scotland Yard's Inspector Ian Rutledge as he investigates a series of brass cartridge casings that seem to be connected to the war he cannot forget. As he faces personal demons and tries to uncover the truth, someone begins to hunt him down. Will he solve the mystery before it's too late?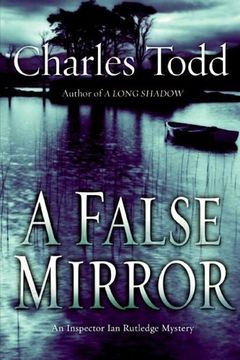 Set in a sleepy coastal town in England, A False Mirror is a murder mystery that digs deep into the emotional turmoil of its detective. Rutledge must not only prove the innocence of a disliked and distrusted man but face his memories of lost love from the Great War. As the investigation deepens, Rutledge must confront his personal demons and search out the truth before a vicious killer strikes again.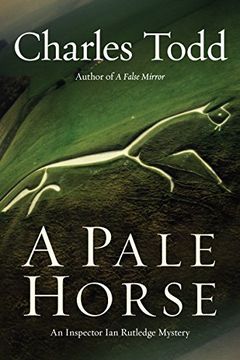 Book 10
#10
A Pale Horse
A Novel of Suspense (Inspector Ian Rutledge Book 10)
This historical mystery novel delves into the aftermath of World War I and features a body found at Fountains Abbey with a book on alchemy beside it. Inspector Ian Rutledge is tasked with finding out who the victim is and whether revenge is involved. Rutledge's investigation takes him to Berkshire and a search for a missing war worker. The town's inhabitants hide their pasts and Rutledge must determine who is telling the truth as a ruthless killer lurks in the shadows. As the investigation progresses, the looming pale horse serves as a reminder that death is never far away.
The Red Door by Charles Todd
A Lonely Death by Charles Todd
The Confession by Charles Todd
Proof of Guilt by Charles Todd
Hunting Shadows by Charles Todd
A Fine Summer's Day by Charles Todd
No Shred of Evidence by Charles Todd
Winterdance by Gary Paulsen
The Gate Keeper by Charles Todd
The Black Ascot by Charles Todd
A Divided Loyalty by Charles Todd
A Fatal Lie by Charles Todd
A Game of Fear by Charles Todd