Joanna Brady Series
Joanna Brady books in order
Joanna Brady is Sheriff of Cochise County, Arizona and lives in the county seat of Bisbee.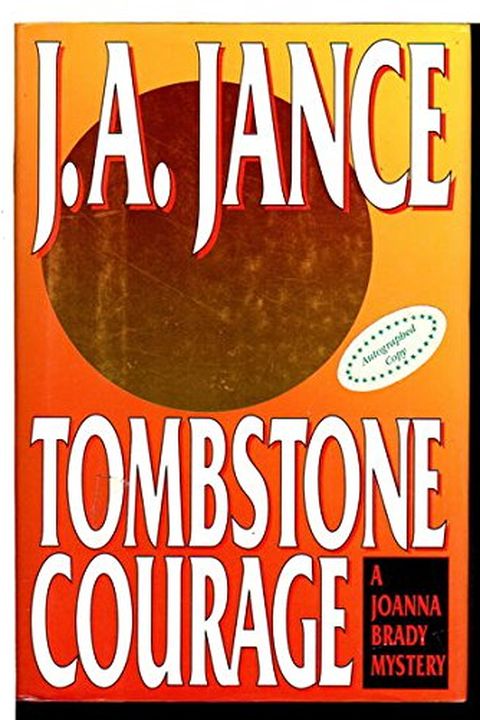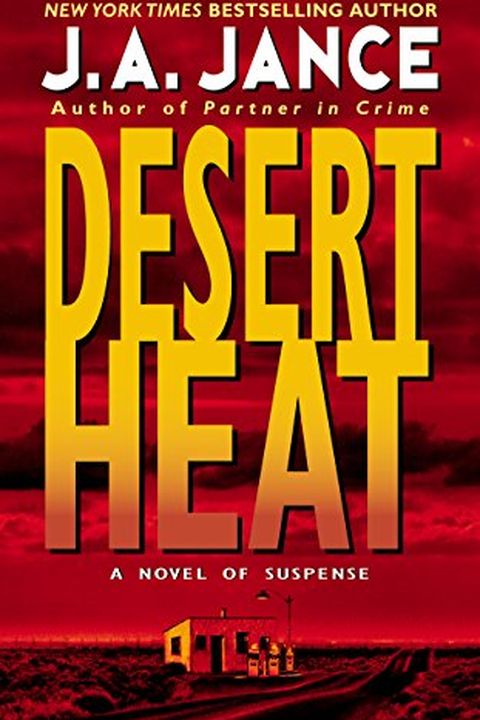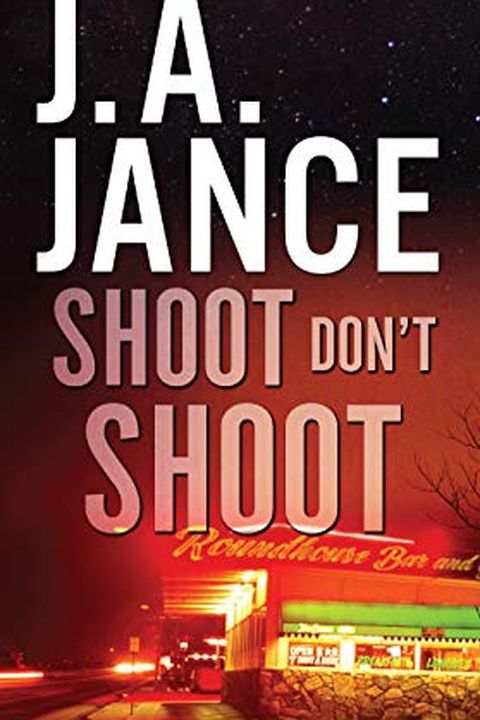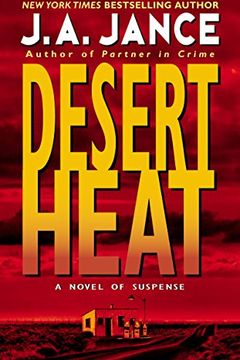 Desert Heat is a gripping crime novel set in Arizona, following the story of Joanna Brady, a devoted wife and mother on a mission to clear her husband's name after he is shot and left for dead. Facing a cover-up by the police brass, Joanna must navigate the dangerous desert landscape to uncover the truth behind her husband's shooting before it's too late. Full of suspense and thrilling twists, this novel is a must-read for anyone who loves a good mystery.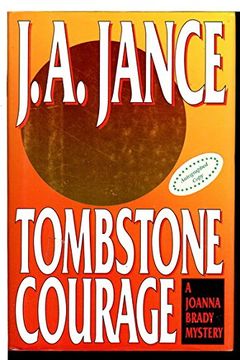 A woman steps up to take over her late husband's bid for sheriff in Cochise County, Arizona. Now the county's first female sheriff, she is determined to prove herself beyond just bureaucratic work, despite her lack of police procedure experience. Will she succeed in becoming a respected and effective sheriff?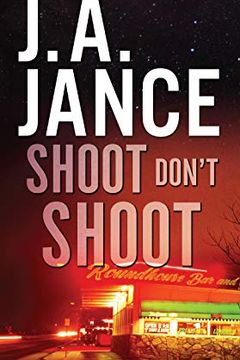 "Shoot Don't Shoot" is a thrilling crime novel about a female sheriff who risks it all to prove the innocence of a prisoner accused of murdering his wife. As she investigates, she realizes she's up against a cold, intelligent serial killer who's getting closer to her and her daughter. Will she uncover the truth before it's too late?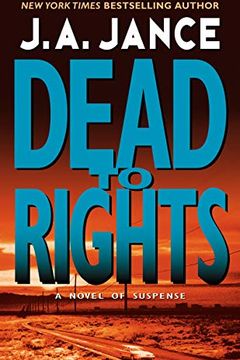 A tragic accident leads to suspicion and murder in remote Arizona. Sheriff Joanna Brady's search for the truth takes her on a twisted trail through inhospitable country, where black and white answers are few and far between. Dead To Rights is a gripping and atmospheric mystery that will keep readers on the edge of their seats.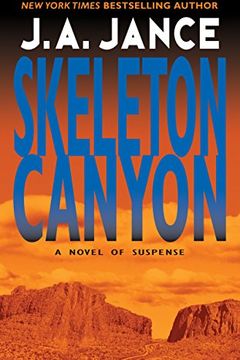 A teenage girl is brutally murdered in Skeleton Canyon, and Sheriff Joanna Brady is on the hunt for the killer. Was it a crime of passion or something darker? The victim's family doesn't seem to be telling the whole truth. As Joanna investigates, she uncovers a web of lies, greed, and secrets that may lead to her own demise in the parched Arizona desert. Another mesmerizing thriller from best-selling author J.A. Jance.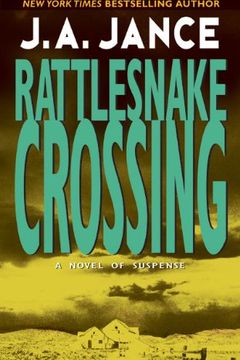 "Rattlesnake Crossing" introduces Sheriff Joanna Brady and the challenges she faces in maintaining law and order in small-town Bisbee, Arizona. When a local gun dealer is gruesomely murdered, suspicion falls on the armed separatist rancher Alton Hosfield. However, as more bodies pile up, the case becomes increasingly complicated and perplexing. With threats of a "Ruby Ridge" situation and a potential serial killer on the loose, Joanna's dedication to the job threatens to unravel her personal life. This thrilling mystery novel will leave readers on the edge of their seats until the very end.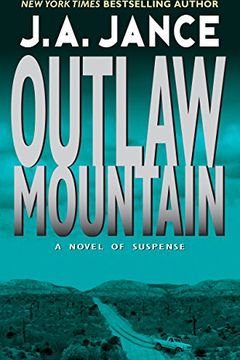 Book 7
#7
Outlaw Mountain
A Joanna Brady Mystery (Joanna Brady Mysteries Book 7)
A tough Sheriff tries to solve a murder that's being swept under the rug due to political maneuvering. As a devoted mom and recent widow, Johanna Brady puts her personal life on hold to dig deeper into the case. But as she wades through a world of corruption and land disputes, she realizes that the murderer might not be who she initially thought.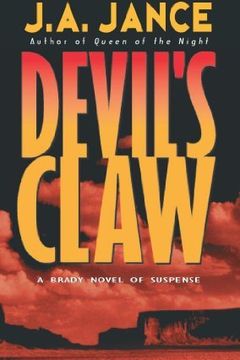 Book 8
#8
Devil's Claw
A Joanna Brady Mystery (Joanna Brady Mysteries Book 8)
A young girl runs for her life through the Arizona desert with only her hawk for company. Meanwhile, Sheriff Joanna Brady struggles with the chaos of her personal and professional lives, including investigating a possible murder at Cochise Stronghold. As she unravels family hostilities and buried secrets, Joanna must navigate a dangerous trail of violence and greed. J.A. Jance delivers another deftly written thriller set against the raw beauty and danger of the modern west.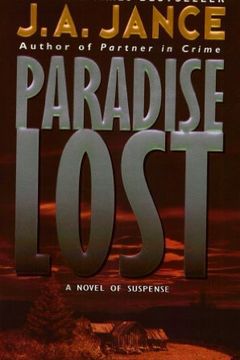 Book 9
#9
Paradise Lost
A Brady Novel of Suspense (Joanna Brady Mysteries Book 9)
A sheriff's daughter stumbles upon a murdered woman while on a Girl Scout campout, and when her tent-mate is also found dead, the sheriff must balance her concern for her daughter with the demands of her job before the killer strikes again.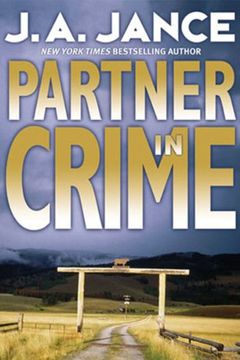 A talented artist found dead in Arizona becomes the center of a big investigation. Sheriff Joanna Brady, a small-town law officer, is assigned a seasoned detective named Beaumont to help her. She's not thrilled about his intrusion, and he's not thrilled about being in Arizona. But as they navigate the twisted desert road together, trust becomes their only option to survive a deadly situation.
Dead Wrong by J. A. Jance
Damage Control by J. A. Jance
Fire And Ice by J. A. Jance
Judgment Call by J. A. Jance
Remains of Innocence by J. A. Jance
Field of Bones by J. A. Jance
Missing and Endangered by J. A. Jance