Mary Russell and Sherlock Holmes Series
Mary Russell and Sherlock Holmes books in order
When a young woman literally stumbles into Sherlock Holmes, a brilliant mystery series begins. It is 1915, and Holmes is retired and quietly engaged in the study of honeybees, when he meets fifteen-year-old Mary Russell—gawky, egotistical, and recently orphaned, with an intellect to impress even Sherlock Holmes. Under his reluctant tutelage, 20th c…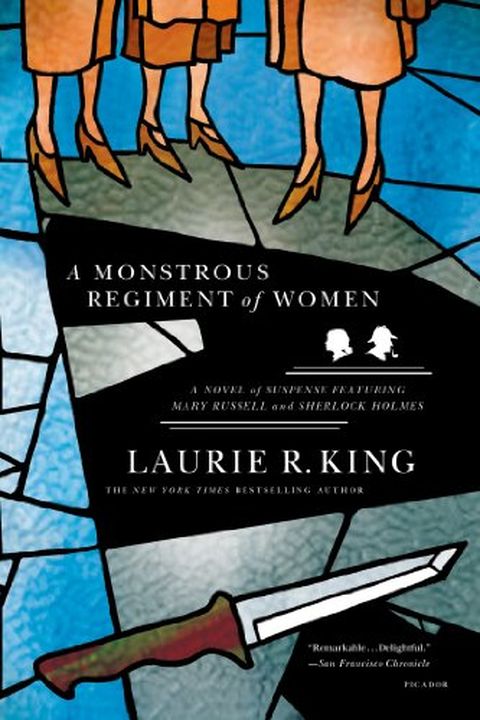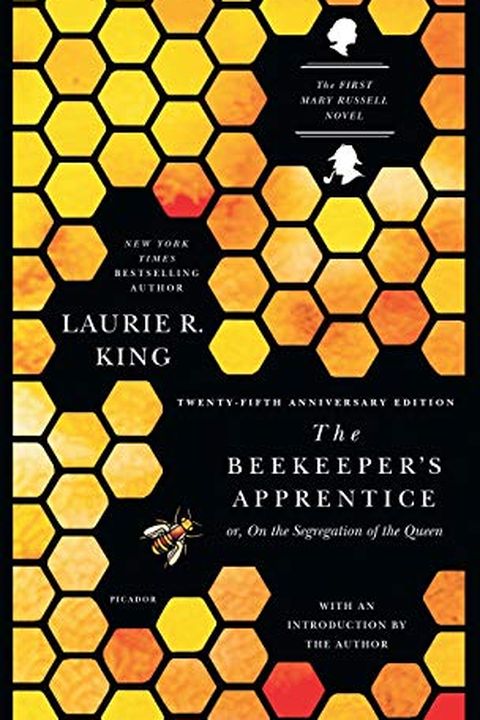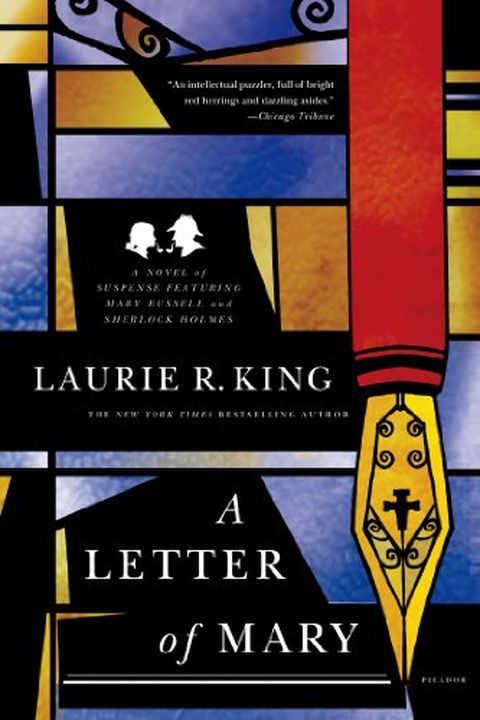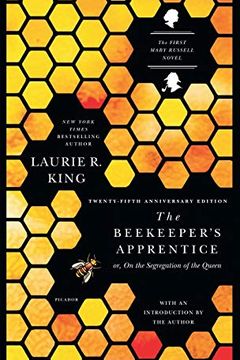 Discover a thrilling tale of intellect and danger. When a retired Sherlock Holmes meets an audacious teenage girl with a talent for deduction, he never anticipated becoming her pupil. As they delve into the world of detection, disguises, and villainy, their partnership is put to the test. Delve into this captivating mystery novel set on the Sussex Downs.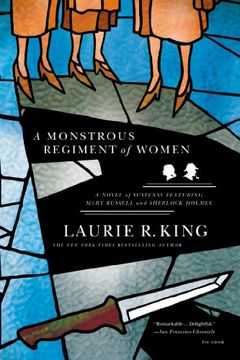 A brilliant female apprentice to Sherlock Holmes turns amateur detective herself in A Monstrous Regiment of Women by Laurie R. King. Set in 1921, Mary Russell juggles her newfound independence, passion for divinity and detective work, and a potential romance with the retired detective. But when a suffragette mystic and her followers become murder victims, Russell and Holmes investigate in a surprising and thrilling turn for this Nero Wolfe Award-winning novel.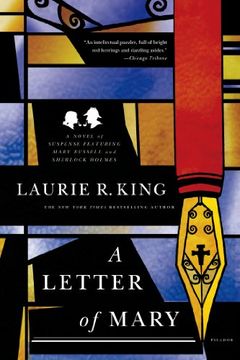 Book 3
#3
A Letter of Mary
A Novel of Suspense Featuring Mary Russell and Sherlock Holmes (A Mary Russell Mystery (3))
Get ready to solve a mystery that intertwines ancient writing and murder in A Letter of Mary. Join Sherlock Holmes and Mary Russell on a quest to uncover the secret behind the murder of an amateur archaeologist who claimed to hold Mary Magdalene's ancient writing. Will they be able to solve the case before it's too late?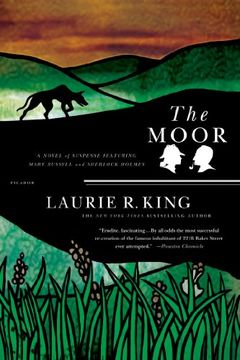 Mystery and the supernatural collide in this chilling novel as Sherlock Holmes and his wife, Mary Russell, investigate a death and eerie phenomena on Dartmoor. There have been sightings of a spectral coach made of bones and a hound with a single glowing eye. As they return to the site of one of Holmes' most famous cases, The Hound of the Baskervilles, they must solve a mystery that is darker and more intense than the moors themselves.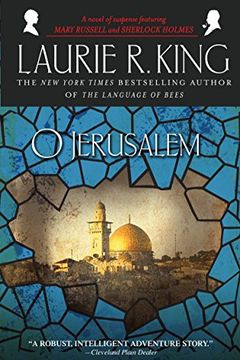 "O Jerusalem" by Laurie R. King is a thrilling historical mystery novel that follows Sherlock Holmes and Mary Russell as they enter British-occupied Palestine in 1918. Disguised as Bedouins, they embark on a reconnaissance mission in the midst of growing tensions between Jew, Moslem, and Christian. As they navigate labyrinthine bazaars, verminous inns, and cliff-hung monasteries, they uncover a tangled web of murder and power that could threaten the ancient and sacred city of Jerusalem. With colorful characters and a dazzling historic ambience, "O Jerusalem" is a classic Holmesian adventure that will keep readers on the edge of their seats.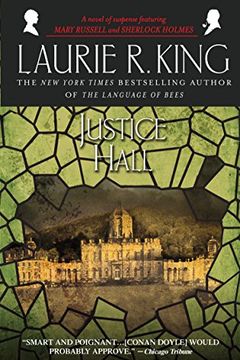 Book 6
#6
Justice Hall
A novel of suspense featuring Mary Russell and Sherlock Holmes
A bloodied stranger seeks the help of Holmes and Russell, laying before them a mystery surrounding the untimely death of a hall's expected heir. The puzzle, spanning from the Great War to the wild prairie of the New World, will require Holmes's cleverest disguises and Russell's most daring journeys. But can they catch the elusive villain before becoming his next victims?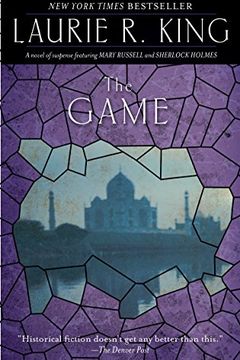 This mystery novel follows Mary Russell and her husband, Sherlock Holmes, as they embark on a dangerous mission to find a missing English spy in India. With the help of Holmes's brother, the duo must navigate a world of intrigue and danger in order to unravel the mysteries surrounding the spy's disappearance. Full of twists and turns, readers will be kept on the edge of their seats until the very end.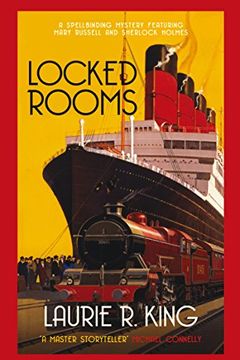 A gripping mystery that follows Mary Russell and Sherlock Holmes as they uncover a buried memory of a shocking crime with the potential to kill again. As they travel to San Francisco to settle some legal affairs, troubling dreams and irrational behaviors lead Holmes to believe that Mary's memory lapse is connected to the devastating earthquake and fire that ravaged the city in her childhood. As they unravel the secrets of her past, they find themselves embroiled in a mystery that leads them through the streets of Chinatown and secrets of her parents' marriage. Even a forgotten past never truly dies and can kill again.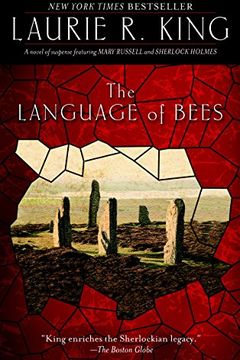 Discover a thrilling mystery about Sherlock Holmes and his wife, Mary Russell, as they investigate the disappearance of a colony of bees and help a troubled artist find his missing family. But when past failures and dangerous killers resurface, their relationship is pushed to the brink. With madness, suicides, and dark secrets, this case may be the most perilous one they have faced yet. Get ready for a heart-stopping adventure in The Language of Bees.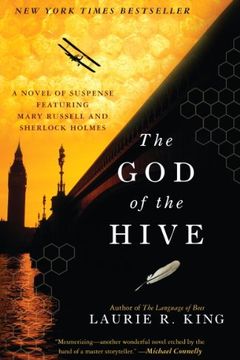 This thrilling mystery novel follows Mary Russell and Sherlock Holmes as they navigate a murderous cult and a ruthless enemy hunting them down. Separated and on the run, the famous sleuths must rely on their wits and instincts to survive as they uncover shocking truths that hit close to home. From hidden rooms to rustic cabins and frozen sea voyages, the couple races to each other while facing dangerous enemies and making split-second decisions that could determine their fate. This complex and deeply personal case is a gripping addition to the Mary Russell-Sherlock Holmes series.
Daughter of the Pirate King by Tricia Levenseller
Garment of Shadows by Laurie R. King
Dreaming Spies by Laurie R. King
The Murder of Mary Russell by Laurie R. King
Castle Shade by Laurie R. King
Island of the Mad by Laurie R. King
Riviera Gold by Laurie R. King