Molly Murphy Series
Molly Murphy books in order
Rhys Bowen won Agatha and Anthony Awards for this cozy historical mystery series. Molly Murphy always knew she'd end up in trouble, just as her mother predicted. She has to flee her cherished Ireland for the anonymous shores of America. But starting a new life doesn't keep Molly out of trouble—and soon she's doing detective work in early 20th-centu…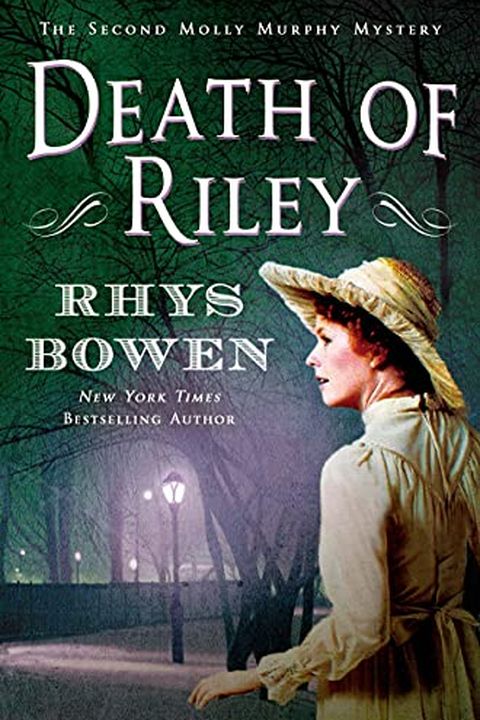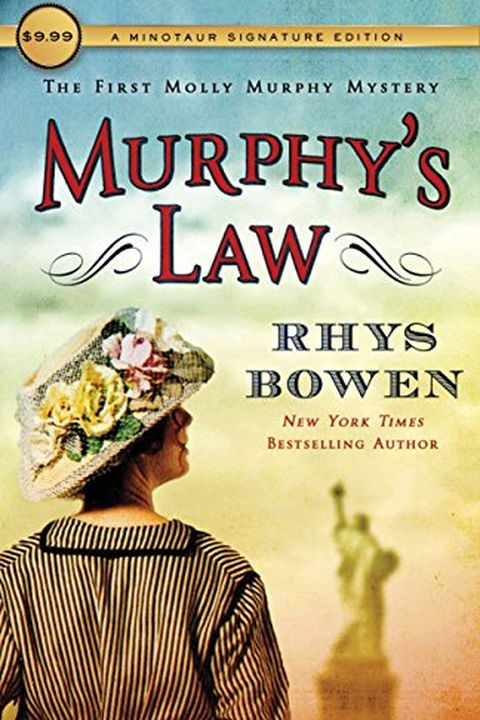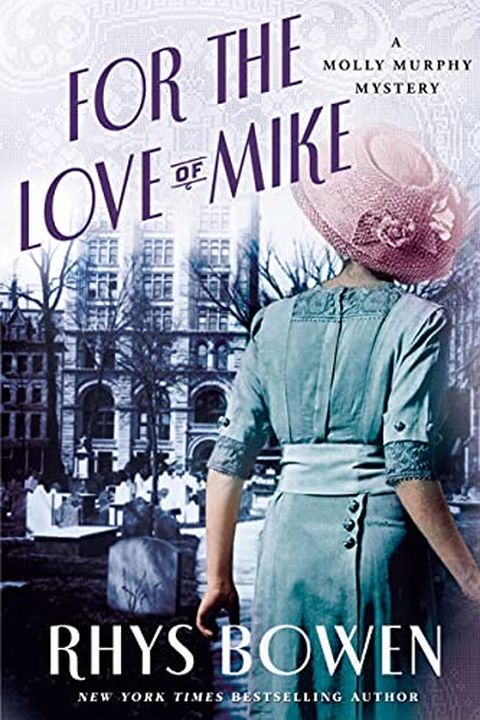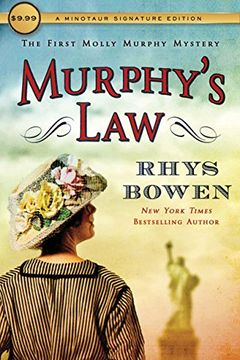 Book 1
#1
Murphy's Law
A Molly Murphy Mystery (Molly Murphy Mysteries (1))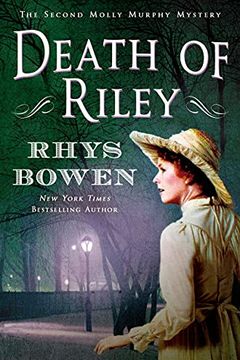 Book 2
#2
Death of Riley
A Molly Murphy Mystery (Molly Murphy Mysteries Book 2)
Molly Murphy apprentices to Paddy Riley for her new profession. The tough old Cockney PI specializes in divorces. Molly hopes to seek counsel of and hook handsome NYPD police captain Daniel Sullivan. But Riley's murder sends her through back alleys of Manhattan and into bars and lounges of the literary - writers, actors, poets, musicians - and susp...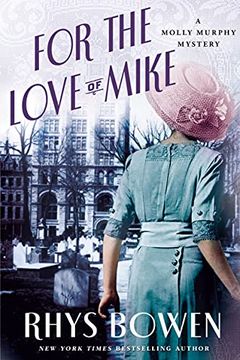 Molly Murphy is starting to think the cards are stacked against her. She's determined to be a private detective, but hampering her investigations is the fact that she's finding many places in turn-of-the-century New York City where women are not welcome, something that's as frustrating to her fiery Irish pride as it is to her rapidly emptying pocke...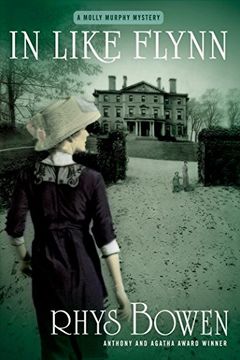 Book 4
#4
In Like Flynn
A Molly Murphy Mystery (Molly Murphy Mysteries Book 4)
Fledgling private investigator Molly Murphy's latest assignment gives her the opportunity to escape the typhoid epidemic sweeping across New York City in the summer of 1902 for the lush Hudson River Valley. And it comes from an unlikely source-Captain Daniel Sullivan, a New York City police detective and erstwhile beau of Molly's. She has vowed to ...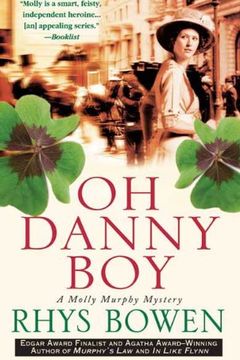 Book 5
#5
Oh Danny Boy
A Molly Murphy Mystery (Molly Murphy Mysteries Book 5)
Irish immigrant-turned-private detective Molly Murphy comes to the aid of handsome NYPD captain Daniel Sullivan, who has been arrested for accepting bribes, as she sets out to prove that he has been framed, while also being drawn into the case of serial killer who has already murdered five prostitutes, in a mystery set in early 1900s New York....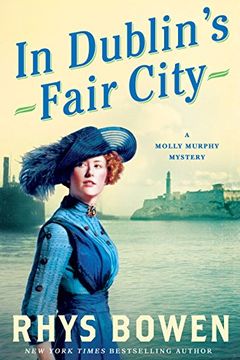 Molly Murphy is sent by aging well-off NYC theatrical impresario Tommy Burke to find baby sister left with parish priest when they fled famine. But even before the ship lands, Broadway's leading actress, Oona Sheehan, vanishes, and her maid is found dead in her cabin....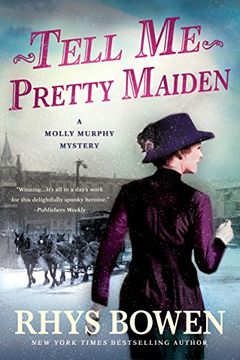 It's wintertime in New York, and for the first time since Irish immigrant Molly Murphy started her early-twentieth-century detective agency, she is completely snowed in with work. While she's proving to be quite the entrepreneur and is very much in demand by some of Broadway's brightest stars and Fifth Avenue's richest families, she has to grudging...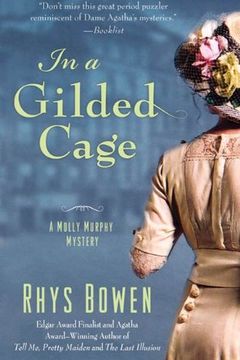 Irish immigrant Molly Murphy and her New York City P.I. business are in the midst of a sweeping influenza epidemic and a fight for women's suffrage that lands her in jail. Her betrothed, Police Captain Daniel Sullivan, finds her, but he hardly has time to bail her out, what with Chinese gangs battling for control of a thriving opium trade. The only...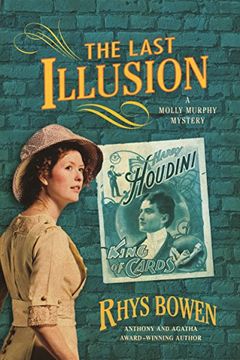 Irish immigrant and PI Molly Murphy is thrilled to have a ticket to the theater to see a trio of illusionists that are all the rage. Indeed, headlining is Harry Houdini, the most sensational of them all; he has just returned from entertaining European kings and queens for a brief run on Broadway.          But before Houdini can even take the stage,...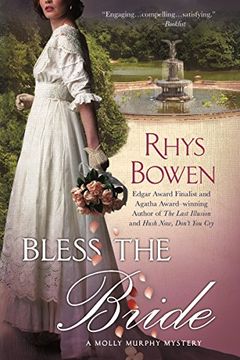 Book 10
#10
Bless the Bride
A Molly Murphy Mystery (Molly Murphy Mysteries Book 10)
With Molly Murphy's wedding to NYPD Captain Daniel Sullivan quickly approaching, the Irish sleuth heads to the Westchester County countryside, where his mother can lend her a hand and advise her on a bride's proper place. And shockingly, Molly seems to be agreeing. She has already promised that she'll close up her PI business and settle down after ...
The Family Way by Rhys Bowen
City of Darkness and Light by Rhys Bowen
The Edge of Dreams by Rhys Bowen
Away in a Manger by Rhys Bowen
Time of Fog and Fire by Rhys Bowen
The Ghost of Christmas Past by Rhys Bowen
Wild Irish Rose by Rhys Bowen, Clare Broyles
All That Is Hidden by Clare Broyles, Rhys Bowen