Molly Murphy Series
Molly Murphy books in order
Rhys Bowen won Agatha and Anthony Awards for this cozy historical mystery series. Molly Murphy always knew she'd end up in trouble, just as her mother predicted. She has to flee her cherished Ireland for the anonymous shores of America. But starting a new life doesn't keep Molly out of trouble—and soon she's doing detective work in early 20th-centu…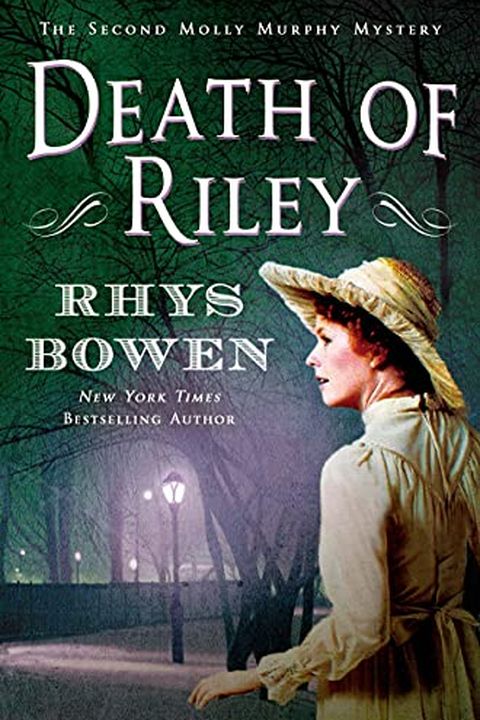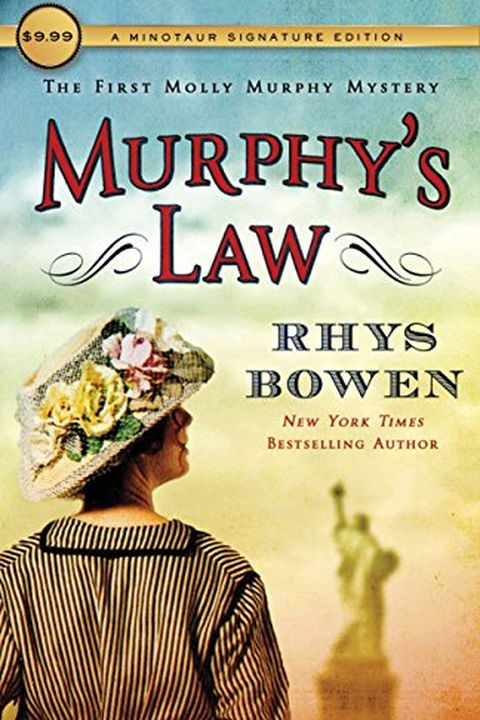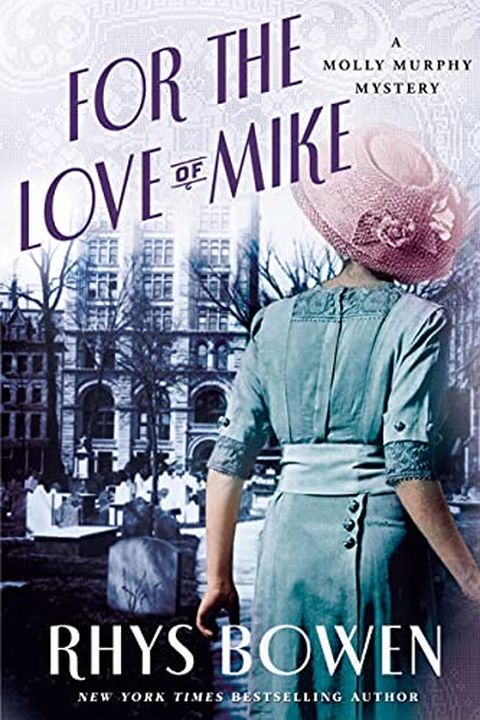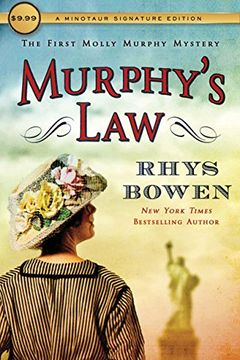 Book 1
#1
Murphy's Law
A Molly Murphy Mystery (Molly Murphy Mysteries (1))
A young Irish woman named Molly Murphy flees to America after committing a murder in self-defense. When she arrives in New York, she becomes the prime suspect in another murder and must clear her name before she's sent back to Ireland to face the gallows. She navigates the dangerous streets of Hell's Kitchen and the Lower East Side to find the real killer and avoid a deadly fate.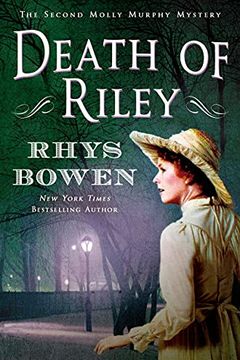 Book 2
#2
Death of Riley
A Molly Murphy Mystery (Molly Murphy Mysteries Book 2)
Follow Molly Murphy as she becomes an apprentice to a tough Cockney PI known for his work in divorce cases. Seeking the guidance of a handsome NYPD police captain, Molly's plans are derailed by the murder of her mentor. Join her as she navigates the back alleys of Manhattan and dives into the world of writers, actors, poets, musicians, and suspects. Will she be able to solve the case and exact justice for her dear friend?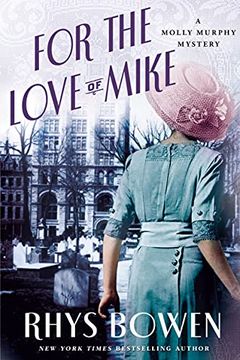 Follow the fiery Molly Murphy as she navigates a world of discrimination and cunning in turn-of-the-century New York City. Frustrated by the lack of opportunities for women, Molly takes on two simultaneous cases - one involving a missing aristocrat and her boyfriend, and the other, industrial espionage in the garment business. Can Molly solve both cases and avoid the distraction of her police captain ex-lover? For the Love of Mike by Rhys Bowen is a rich, historical mystery full of vibrant characters and authentic immigrant detail.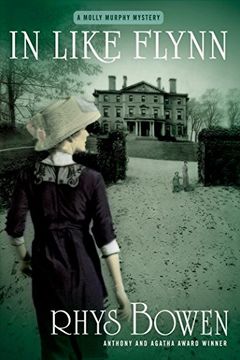 Book 4
#4
In Like Flynn
A Molly Murphy Mystery (Molly Murphy Mysteries Book 4)
A private investigator gets her chance to escape the typhoid epidemic in 1902 New York City by heading to the Hudson River Valley for her latest assignment. Molly Murphy's task is to go undercover and investigate the spiritualist sisters who a family believes can contact their kidnapped son. However, her distraction with the unsolved kidnapping leaves her racing against time to uncover the truth. "In Like Flynn" is a captivating addition to the award-winning Molly Murphy mystery series by Rhys Bowen.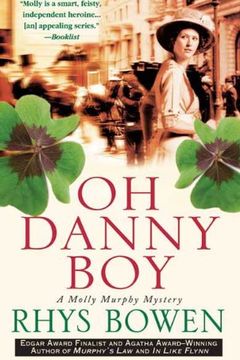 Book 5
#5
Oh Danny Boy
A Molly Murphy Mystery (Molly Murphy Mysteries Book 5)
In "Oh Danny Boy," an Irish immigrant-turned-private detective named Molly Murphy sets out to clear her friend's name after he's wrongfully arrested for bribery. As she investigates, she finds herself embroiled in a case involving a serial killer who's already taken the lives of five women. Set in early 1900s New York, this gripping mystery will keep you on the edge of your seat.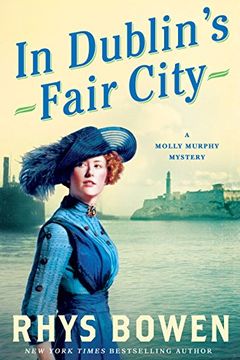 This captivating historical mystery follows the journey of Molly Murphy, who is tasked by a wealthy NYC theatrical impresario to find his baby sister in Dublin. However, Molly's quest takes an unexpected turn when Broadway's leading actress disappears and her maid is found dead on the ship. Will Molly be able to solve the mystery and uncover the truth behind these sinister events?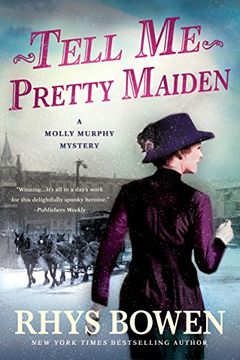 Amidst the snow-blanketed streets of New York, Irish immigrant Molly Murphy runs a thriving detective agency that has caught the attention of Broadway stars and wealthy families. However, with an overwhelming amount of work to keep up with, Molly reluctantly seeks the help of her beau, the suspended police captain Daniel Sullivan. When they stumble upon a young woman in Central Park who has lost her ability to speak, Molly takes on yet another case. With a lively cast of characters and historically detailed settings, "Tell Me, Pretty Maiden" is another captivating installment in an award-winning series.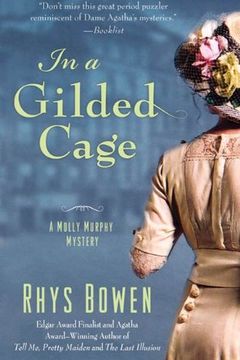 In a Gilded Cage follows Irish immigrant Molly Murphy, who's caught up in a fight for women's suffrage, an influenza epidemic and Chinese gangs battling for control of opium trade. Amidst this chaos, Molly takes on two new cases, uncovering truths about Emily's inheritance and Fanny's husband's infidelity. Rhys Bowen's award-winning historical series brings early-20th-century New York to life through wit and charm in her most accomplished mystery yet.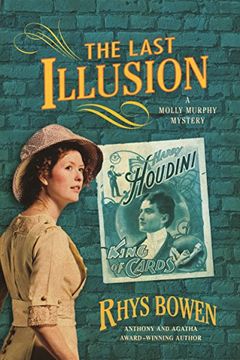 Immerse yourself in the world of early-twentieth-century New York City and the exciting world of entertainment in The Last Illusion. Irish immigrant and PI Molly Murphy finds herself investigating and protecting Harry Houdini, who is accused of tampering with his equipment and putting other performers out of business. With charming characters and historic detail, this book will transport you back in time and keep you on the edge of your seat.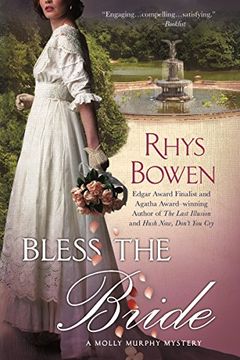 Book 10
#10
Bless the Bride
A Molly Murphy Mystery (Molly Murphy Mysteries Book 10)
This historical mystery follows Irish sleuth Molly Murphy as she navigates the challenges of planning her upcoming wedding to a NYPD captain. Despite promising to close down her PI business and settle down as a married woman, Molly can't resist taking on a new case when a wealthy Chinese immigrant asks her to find his missing bride. With suspicions that the woman may have run away, Molly digs deeper into early twentieth-century New York's Chinese immigrant community, struggling to balance her search with the demands of planning a wedding.
The Family Way by Rhys Bowen
City of Darkness and Light by Rhys Bowen
The Edge of Dreams by Rhys Bowen
Away in a Manger by Rhys Bowen
Time of Fog and Fire by Rhys Bowen
The Ghost of Christmas Past by Rhys Bowen
Wild Irish Rose by Rhys Bowen, Clare Broyles
All That Is Hidden by Clare Broyles, Rhys Bowen