Naruto Series
Naruto books in order
Naruto is a manga series about Uzumaki Naruto, a young ninja.Sequel/Side Story:* Naruto Side Story: The Seventh Hokage and the Scarlet Spring MonthTie-in novels:* Naruto Novels* Naruto Chapter Books* Naruto Secret Chronicles* Naruto True ChroniclesSpin-offs:* Rock Lee's Springtime of Youth Full Power Ninja Chronicles/Rock Lee & His Ninja Pals* Sasu…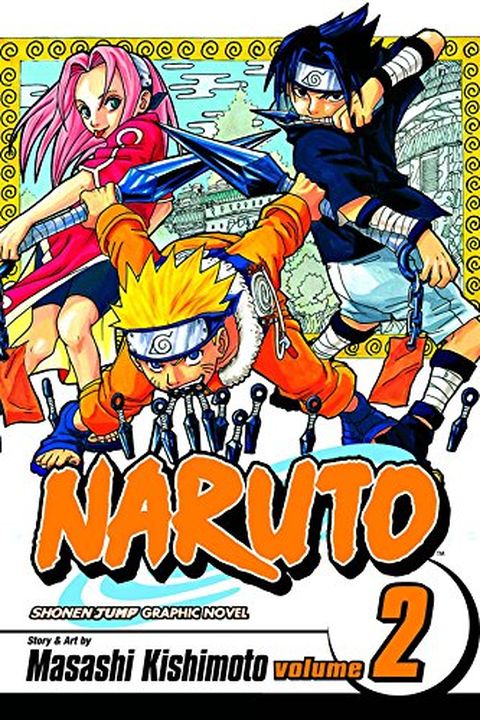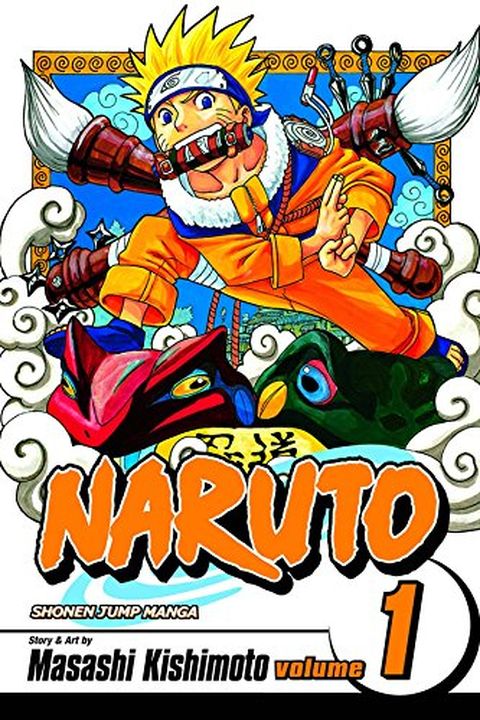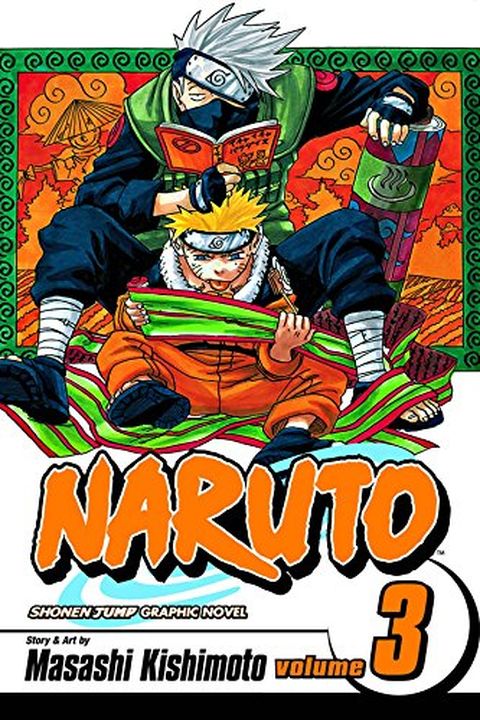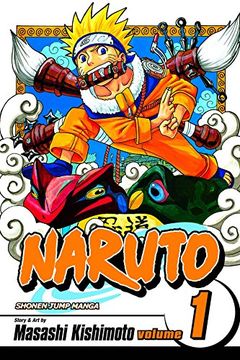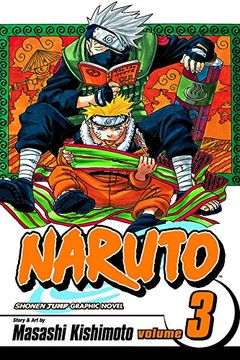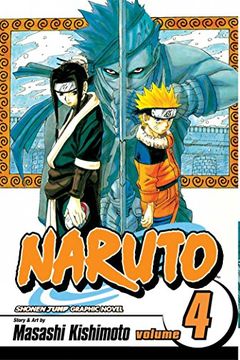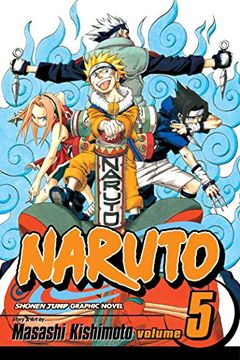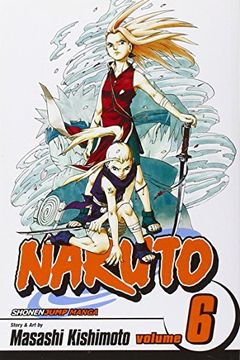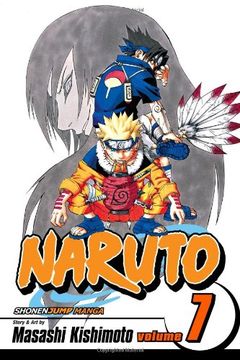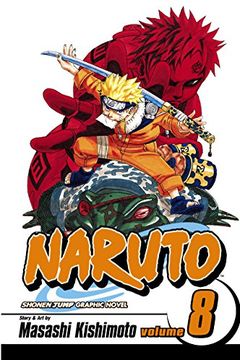 As the preliminaries to the third phase of the Chūnin Exams begin, the student ninja face off against each other in no-holds-barred, one-on-one bouts. Deaf to Sakura's pleas to withdraw from the contest and despite the crippling effects of the curse placed on him by the nefarious Orochimaru, Sasuke enters the first match against one of the vicious ...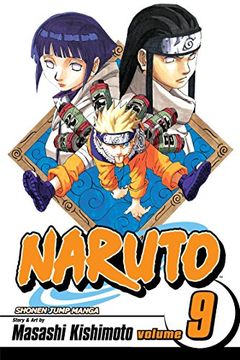 Still in the thick of the Chūnin Selection Exams, the student ninja unleash their signature techniques as they spar in a series of one-on-one elimination matches. The heated battles bring out a new side in many of the opponents as they fight to advance to the third stage of the test and, in some cases, struggle to survive! Naruto looses an explosiv...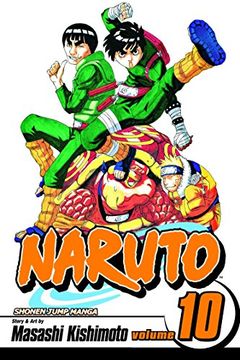 With only a few matches left to be fought in the preliminaries to the third portion of the Chūnin Selection Exams, the highly anticipated bout between mysterious Sand ninja Gaara and intense, earnest Konoha ninja Rock Lee begins. Will Gaara's bloodlust and his strange powers of sand manipulation be too much for Lee to handle? Or could Lee prove tha...
Naruto, Vol. 12 by Masashi Kishimoto
Naruto, Vol. 13 by Masashi Kishimoto
Naruto, Vol. 14 by Masashi Kishimoto
Naruto, Vol. 15 by Masashi Kishimoto
Naruto, Vol. 16 by Masashi Kishimoto
Naruto, Vol. 17 by Masashi Kishimoto
Naruto, Vol. 18 by Masashi Kishimoto
Naruto, Vol. 19 by Masashi Kishimoto
Naruto, Vol. 20 by Masashi Kishimoto
Naruto, Vol. 21 by Masashi Kishimoto
Naruto, Vol. 22 by Masashi Kishimoto
Naruto, Vol. 23 by Masashi Kishimoto
Naruto, Vol. 24 by Masashi Kishimoto
Naruto, Vol. 25 by Masashi Kishimoto
Naruto, Vol. 26 by Masashi Kishimoto
Naruto, Vol. 27 by Masashi Kishimoto
Naruto, Vol. 28 by Masashi Kishimoto
Naruto, Vol. 29 by Masashi Kishimoto
Naruto, Vol. 30 by Masashi Kishimoto
Naruto, Vol. 31 by Masashi Kishimoto
Naruto, Vol. 32 by Masashi Kishimoto
Naruto, Vol. 33 by Masashi Kishimoto
Naruto, Vol. 34 by Masashi Kishimoto
Naruto, Vol. 35 by Masashi Kishimoto
NARUTO -ナルト- 巻ノ三十六 by Masashi Kishimoto
NARUTO -ナルト- 巻ノ三十七 by Masashi Kishimoto
NARUTO -ナルト- 巻ノ三十八 by Masashi Kishimoto
Naruto 39 by Masashi Kishimoto
Naruto, Vol. 40 by Masashi Kishimoto
Naruto, Vol. 42 by Masashi Kishimoto
NARUTO -ナルト- 巻ノ四十三 by Masashi Kishimoto
Naruto, Vol. 44 by Masashi Kishimoto
Naruto, Vol. 45 by Masashi Kishimoto
Naruto, Vol. 46 by Masashi Kishimoto
Naruto, Vol. 47 by Masashi Kishimoto
Naruto, Vol. 48 by Masashi Kishimoto
Naruto, Vol. 49 by Masashi Kishimoto
NARUTO -ナルト- 50 巻ノ五十 by Masashi Kishimoto
NARUTO -ナルト- 51 巻ノ五十一 by Masashi Kishimoto
NARUTO -ナルト- 52 巻ノ五十二 by Masashi Kishimoto
NARUTO -ナルト- 53 巻ノ五十三 by Masashi Kishimoto
NARUTO -ナルト- 54 巻ノ五十四 by Masashi Kishimoto
NARUTO -ナルト- 55 巻ノ五十五 by Masashi Kishimoto
NARUTO -ナルト 56- 巻ノ五十六 by Masashi Kishimoto
NARUTO -ナルト- 巻ノ五十七 by Masashi Kishimoto
Naruto, Vol. 58 by Masashi Kishimoto
NARUTO -ナルト- 巻ノ五十九 by Masashi Kishimoto
Naruto, Vol. 60 by Masashi Kishimoto
Naruto, Vol. 61 by Masashi Kishimoto
NARUTO -ナルト- 巻ノ六十二 by Masashi Kishimoto
NARUTO -ナルト- 63 by Masashi Kishimoto
Naruto, Vol. 64 by Masashi Kishimoto
NARUTO -ナルト- 65 by Masashi Kishimoto
NARUTO -ナルト- 66 by Masashi Kishimoto
NARUTO -ナルト- 67 by Kisimoto Saisi
NARUTO -ナルト- 68 by Masashi Kishimoto
NARUTO -ナルト- 70 by Kishimoto Masashi
NARUTO -ナルト- 72 by Masashi Kishimoto