Rosemary Beach Series
Rosemary Beach books in order
Apr 18 - Up in Flames the final full length book, Dean's novella still to come!Combination of smaller series Too Far series, the Perfection series, and the Chance series.Spin-off series Sea Breeze Meets Rosemary Beach. Series order as per Abbi's blog post.1) Fallen Too Far (Rush & Blaire)2) Never Too Far (Rush & Blaire)3) Forever Too Far (Rush & B…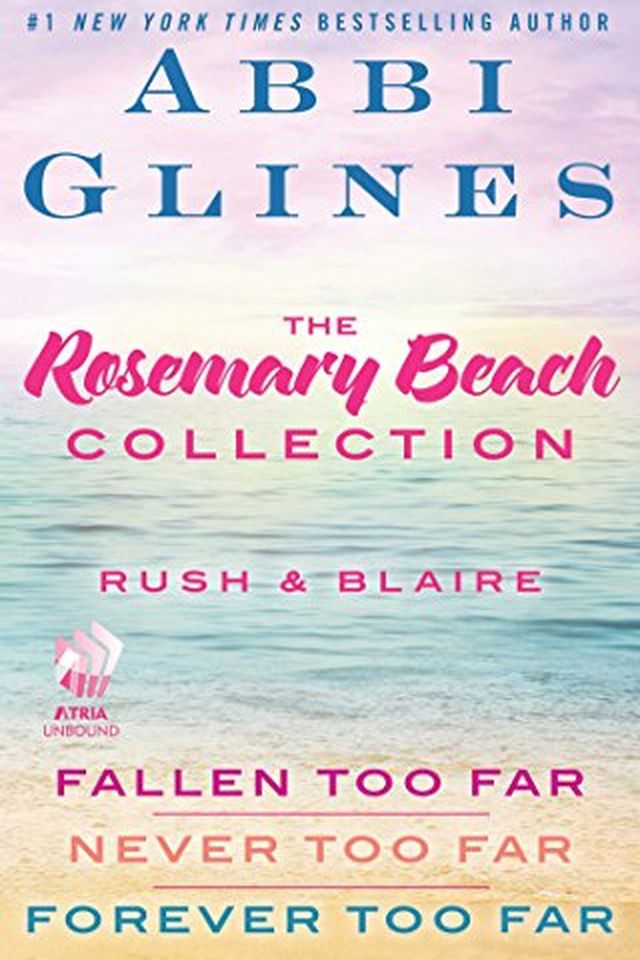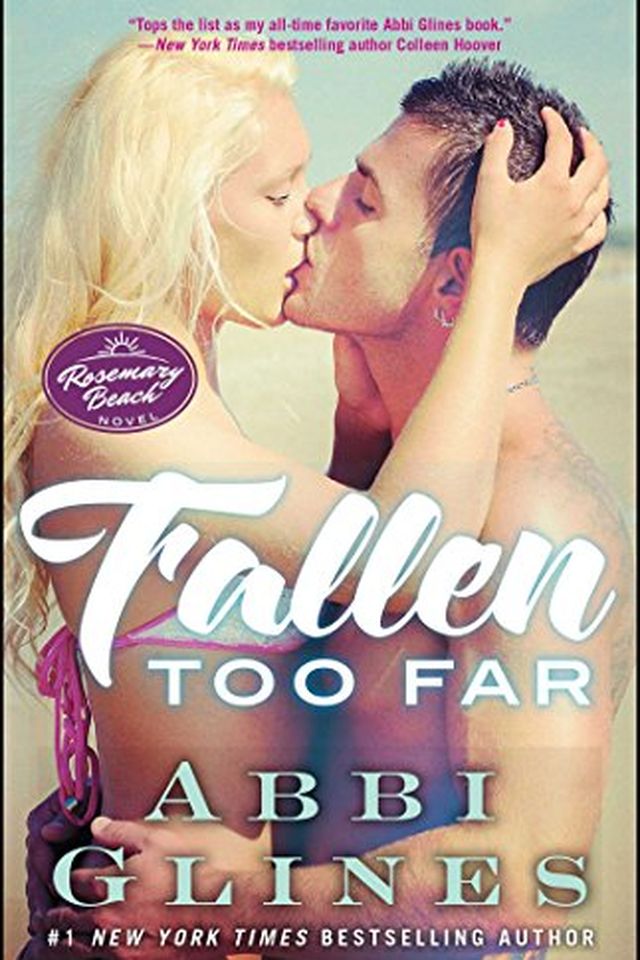 Book 1
#1
Fallen Too Far
A Rosemary Beach Novel (1) (The Rosemary Beach Series)
Step-siblings from different worlds collide in an unexpected summer romance in Rosemary Beach. Blaire, a tough Alabama farm girl, moves in with her father's new family to pay off her mother's medical debts after her passing. She immediately clashes with Rush, the spoiled son of a rocker. But as they spend more time together, their chemistry becomes undeniable. However, Rush's hidden secret could ruin everything. Will Blaire discover the truth before falling too far?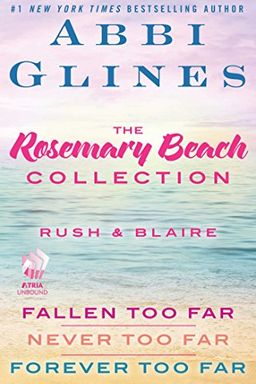 A tale of love, betrayal, and forgiveness. When Blaire's perfect world is shattered by a devastating secret, she struggles to move on. But just when she thinks she's healed, her world is turned upside down once again. With the one person she can never trust being the only one who can help her, Blaire is forced to confront her demons and decide what it truly means to forgive. A gripping story that will keep you turning pages until the very end.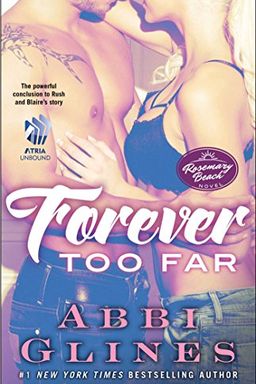 Book 3
#3
Forever Too Far
A Rosemary Beach Novel (The Rosemary Beach Series Book 3)
A couple in love faces challenging and emotional decisions as they navigate the delicate balance between family loyalty and personal desires. As they struggle to find common ground with their competing priorities, they must ultimately decide what truly matters most. Will their love be enough to overcome the obstacles they face or will their dreams of forever slip through their grasp?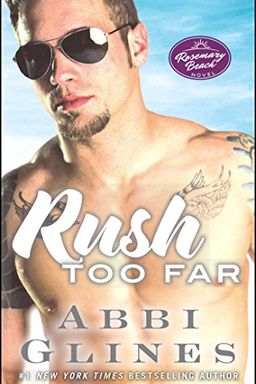 Book 4
#4
Rush Too Far
A Rosemary Beach Novel (4) (The Rosemary Beach Series)
In this story, we get to hear Rush Finlay's perspective on how he fell in love with Blaire Wynn in Rosemary Beach. Rush has a bad-boy reputation, complete with a beach house, luxury car, and a long line of girls. But when Blaire, his new stepsister, arrives in town with a troubled past, Rush is drawn to her despite his better judgement. With a secret connection to Nan, Rush's sister, he knows that getting too close to Blaire could have disastrous consequences. Find out if he can resist his attraction to Blaire in this compelling tale.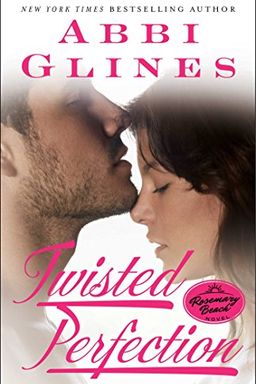 A woman with a past she keeps hidden finds herself exploring life outside her home. She's afraid to be vulnerable but can't resist a night of fun with a man who seems to appreciate her carefree personality. However, he soon discovers her fragility and must decide if he's willing to take on the work of loving and protecting her.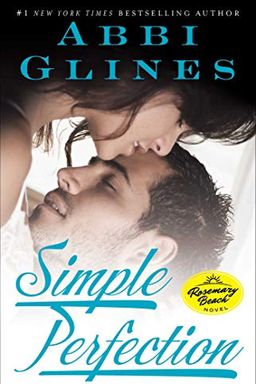 A wealthy young man has his life planned out for him, but everything changes when he meets a flawed and captivating girl named Della. As they fall in love, Woods is faced with tough choices after the sudden loss of his father. Della, haunted by her past, must decide if she can let go of her fears and be there for Woods in his time of need. Simple Perfection is a heart-wrenching love story about sacrifice, strength, and second chances.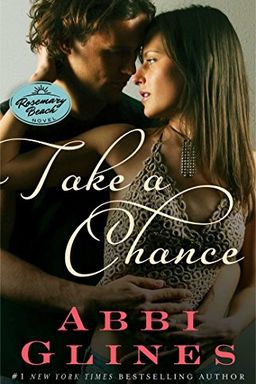 Book 7
#7
Take a Chance
A Rosemary Beach Novel (7) (The Rosemary Beach Series)
A steamy romance novel from bestselling author Abbi Glines, Take a Chance tells the story of Grant, a sexy playboy who falls for Harlow, the half-sister of his former fling, Nan. As Harlow navigates living with Nan and keeping her head down, she can't resist Grant's charm. But can Grant redeem himself in Harlow's eyes and earn her love?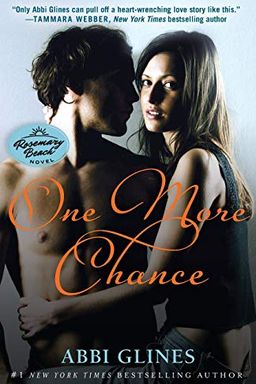 Book 8
#8
One More Chance
A Rosemary Beach Novel (8) (The Rosemary Beach Series)
A couple with a complicated history must confront a life-changing secret that threatens to tear them apart. Will they have enough fight to make it work or has the pain of betrayal destroyed their future? Find out in this heartwarming love story.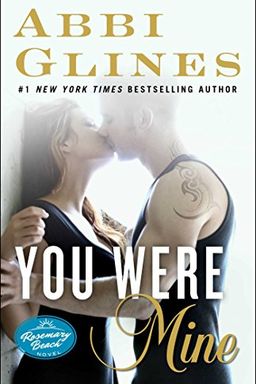 Book 9
#9
You Were Mine
A Rosemary Beach Novel (The Rosemary Beach Series Book 9)
A wealthy playboy in Rosemary Beach, Tripp Newark is admired by everyone at the Kerrington Country Club. But when he disappeared five years ago, few knew what he was really running from. Bethy Lowry, a trailer park kid working as a cart girl, had spent a summer with Tripp that changed her life forever. Unraveling after her boyfriend's death, she tries to drown her sorrows but her past with Tripp keeps getting in the way. Discover their hidden romantic past in this brand-new Rosemary Beach novel by bestselling author Abbi Glines.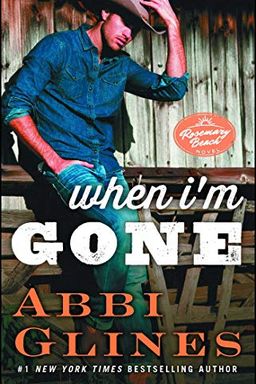 Book 10
#10
When I'm Gone
A Rosemary Beach Novel (The Rosemary Beach Series Book 11)
This new adult novel features Mase, a Texas rancher who prefers his humble life to his rock star birthright. He meets Reese, a house maid who has escaped a lifetime of abuse and struggles with an undiagnosed learning disorder. When they cross paths, Mase must decide if he's willing to be the trustworthy man Reese has never met before. Will Reese's new found freedom last or will Mase's arrival stir up some trouble?
The Best Goodbye by Abbi Glines
Up in Flames by Abbi Glines