Scot Harvath Series
Scot Harvath books in order
Scot Harvath is an ex-Navy SEAL Secret Service agent, bright blue eyes, sandy brown hair, 5'10", powerfully muscled. First he rescues President Rutledge and saves his daughter Amanda as head of his security detail, later he is a covert counter-terrorism agent. He travels around the world, ignores pain and wounds, gets the villains, girls, jokes wit…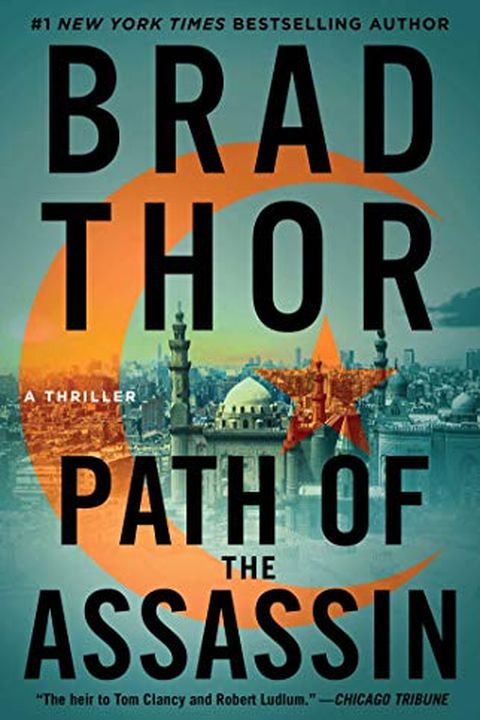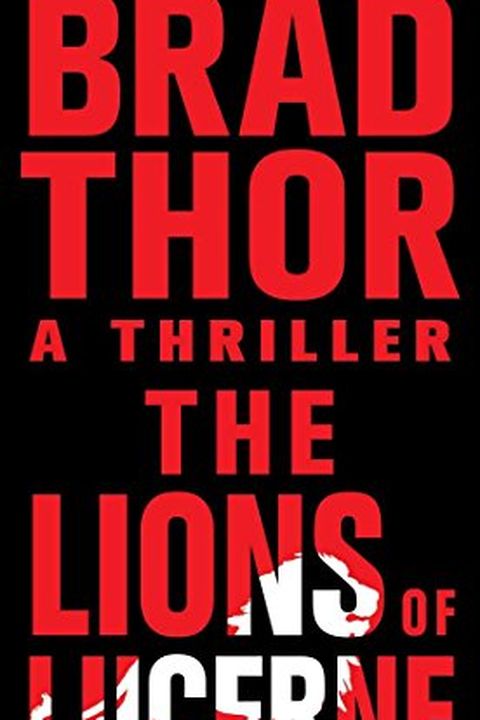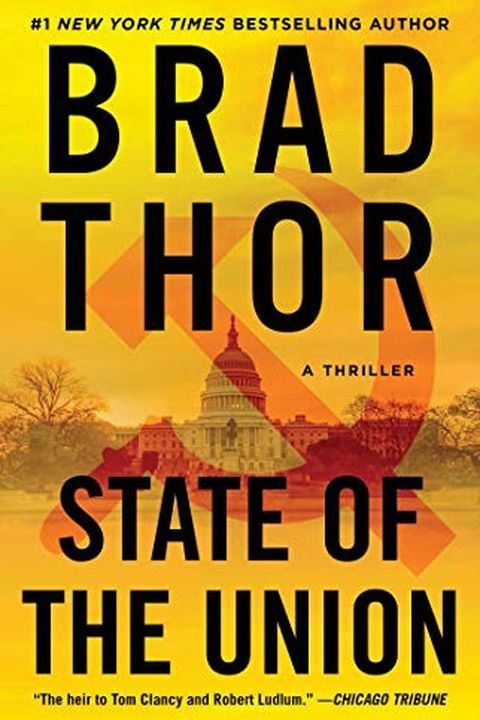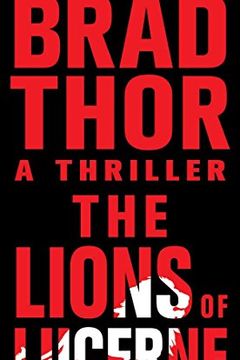 Ex-Navy SEAL Scot Harvath sets out on a dangerous mission to rescue the American president after thirty Secret Service agents are murdered on a skiing trip in Utah. Faced with powerful enemies in high-ranking positions, Scot must evade the law and take refuge in the Swiss mountains with Claudia Mueller of the Swiss Federal Attorney's Office. Together, they navigate extreme weather and death-defying terrain to uncover the truth behind the kidnapping and clear Scot's name.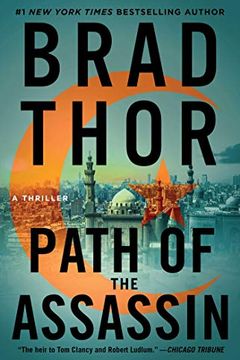 Follow Secret Service agent Scot Harvath on a white-knuckled thrill ride as he hunts down the world's most ruthless terrorist. In this unputdownable thriller, Harvath and his team recruit a civilian who survived a brutal hijacking to identify their quarry, but with no idea what the terrorist looks like, they must traverse the burning deserts of North Africa and winding streets of Rome to stop him before the world is engulfed in flames. From the #1 New York Times bestselling author of the Scot Harvath series, this book is a must-read for fans of Tom Clancy and Robert Ludlum.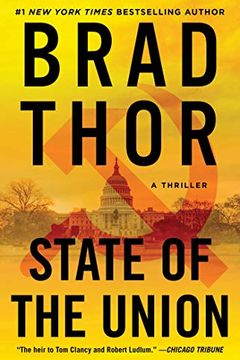 This international thriller follows Scot Harvath, an ex-Navy SEAL and Secret Service Agent, as he races against time to thwart a brilliantly orchestrated conspiracy that threatens to destroy the fragile peace between nations. With suitcase nukes scattered across America's major cities and a top-secret air defense system rendering conventional attacks impossible, Harvath is the country's last hope. Filled with high-stakes action and pulse-pounding suspense, this electrifying tale will keep you guessing until the very end.
This thrilling read follows Navy SEAL turned covert operative Scot Harvath as he races against a mysterious new weapon that is tipping the balance against American and Allied forces in the Middle East. When Harvath is fired by the administration, he's forced to go underground, only to be brought back in when the tide in the war suddenly turns against the West. With high-voltage action and an international sensibility, this book is sure to keep readers on the edge of their seats.
"Takedown" is a thrilling, action-packed book about ex-SEAL Scot Harvath's fight against a group of al-Qaeda terrorists. The terrorists plan to destroy all bridges and tunnels to Manhattan Island on July 4th to rescue their imprisoned WMD expert. Harvath must stop them and neutralize the Troll - the source of their intelligence. Get ready to embark on a heart-stopping journey with "Takedown."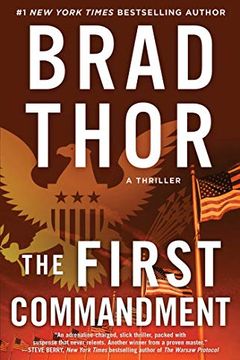 In The First Commandment, author Brad Thor showcases a gripping tale of a vendetta that spans years and unleashes biblical horrors on those closest to the protagonist, former Navy SEAL turned Homeland Security operative Scot Harvath. As Harvath embarks on a mission to uncover the truth behind the attacks, he must also confront unthinkable questions about the organization he has dedicated his life to serving. The explosive twists and turns of this international thriller will leave readers on the edge of their seats until the very end.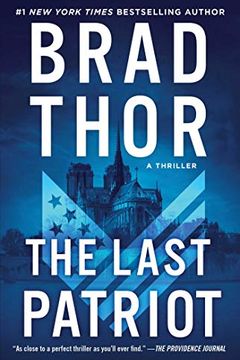 A covert Homeland Security operative, Scot Harvath, must locate an ancient secret that has the power to stop militant Islam dead in its tracks. Harvath is thrown back into his dangerous life when a car bomb explodes outside a Parisian cafe. Now, he's in a race to uncover a powerful secret that could defeat militant Islam once and for all. The American government wants to have the information brought to light, but there are powerful forces that want to keep the mysterious final revelation hidden forever. Follow Harvath on a thrilling, heart-pounding chase across the globe as he fights to save the world.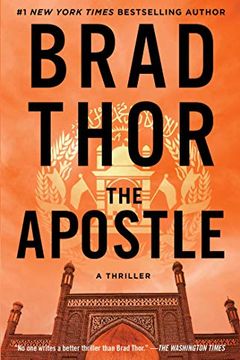 Book 8
#8
The Apostle
A Thriller (The Scot Harvath Series Book 8)
International thriller master Brad Thor delivers a riveting page-turner in his latest novel. After losing his job as a covert counterterrorism operative, Scot Harvath is pulled back into the game when American doctor Julia Gallo is kidnapped in Afghanistan. In exchange for her release, Harvath must infiltrate a notorious prison and free an al-Qaeda mastermind. But as he delves deeper, he realizes that there is more to this kidnapping than meets the eye. Thor's trademark authenticity and blockbuster success make The Apostle a must-read for fans of the political thriller genre.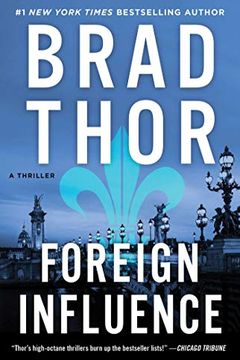 In "Foreign Influence," covert operative Scot Harvath must stop America's enemies, foreign and domestic, by finding, fixing, and finishing them. When a bombing in Rome kills American college students, Harvath must use his past connections to catch the culprit. Meanwhile, a hit-and-run in Chicago has a shocking connection to the Rome bombing. With action and suspense, this political thriller races to an intense conclusion to prevent a massive act of terror.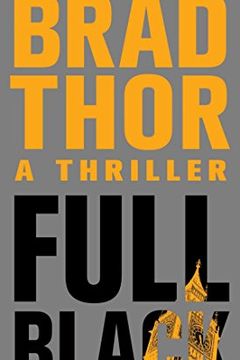 Book 10
#10
Full Black
A Thriller (10) (The Scot Harvath Series)
In Brad Thor's latest thriller, espionage and betrayal come together in a terrifying story that follows former Navy SEAL turned counterterrorism operative, Scot Harvath. A mission gone wrong sets off a wave of terrorist attacks aiming to bring down the entire United States. With the CIA's intelligence rendered powerless, Harvath must infiltrate the terrorists' network to prevent the biggest threat the US has ever faced. Meanwhile, a foreign wet work team has been sent to California to eliminate a Hollywood filmmaker who has unknowingly exposed a powerful man with an anti-American agenda. As the plots rocket to their pulse-pounding conclusion, Harvath will be forced to go "Full Black" to save America. Thrilling and realistic, this is Brad Thor's most intense tale to date.
Hidden Order by Brad Thor
Code of Conduct by Brad Thor
Foreign Agent by Brad Thor
Use of Force by Brad Thor