Serge Storms Series
Serge Storms books in order
Serial killer Serge A. Storms and others appear in these satirical Florida thrillers: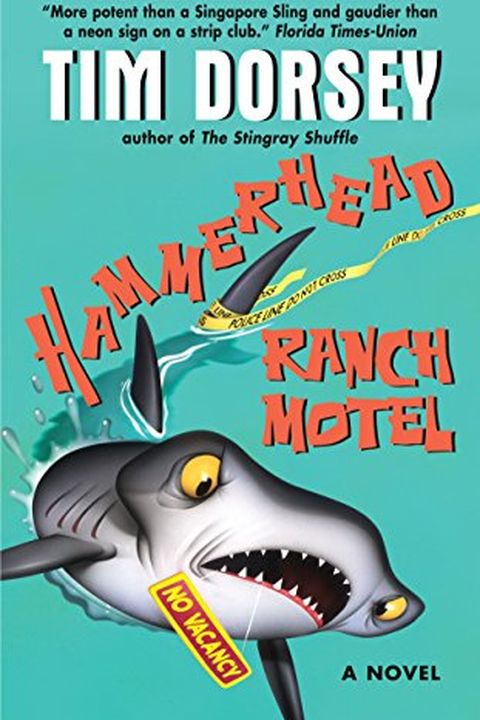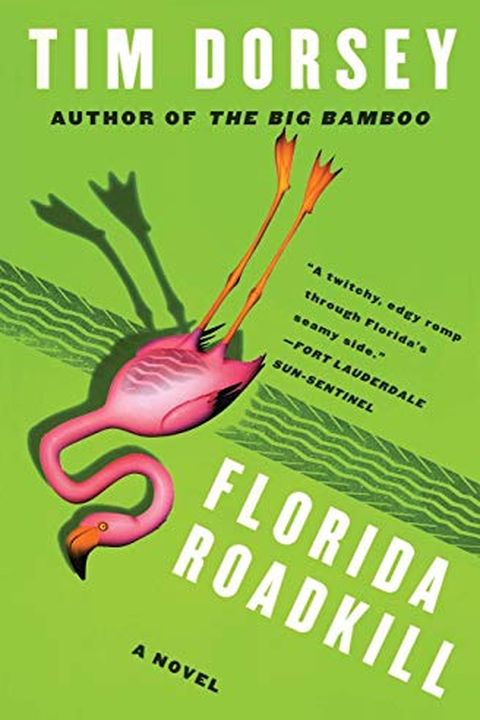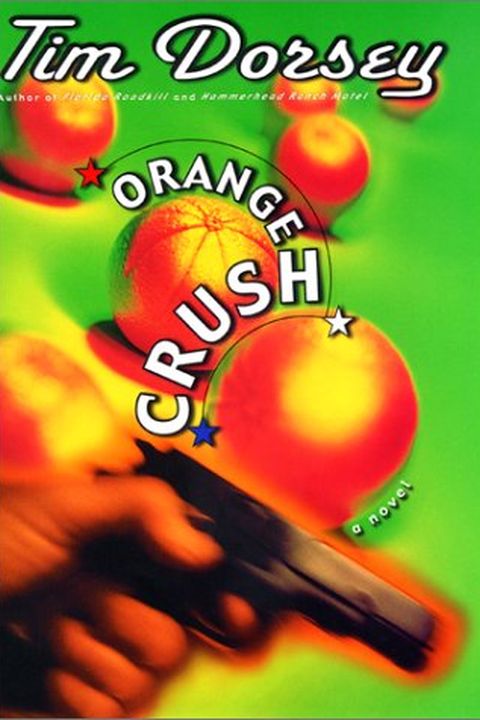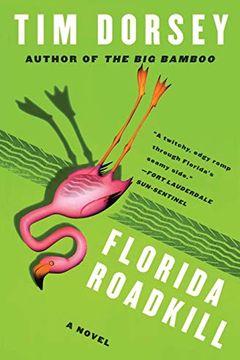 A wacky crime novel set in the Sunshine State, where a trivia buff with a penchant for vigilante justice, a drug-addled partner, and a hot stripper all want a suitcase filled with stolen insurance money. Meanwhile, two kind-hearted fishermen stumble onto the scene, and chaos ensues. With murder by gun, Space Shuttle, Barbie doll, and Levi's 501s, Tim Dorsey's Florida is not for the faint of heart.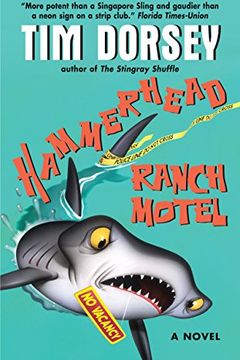 Tim Dorsey's Hammerhead Ranch Motel is a zany, funny, and relentlessly entertaining novel that takes place in Florida. The book features a cast of characters, including a spree killer, a DJ with a vulgar name, a 90-year-old woman who kills a delivery man, and many more oddballs. They all end up at the Hammerhead Ranch Motel on the Gulf of Mexico during a hurricane. The book is impossible to put down, making it a perfect summer read.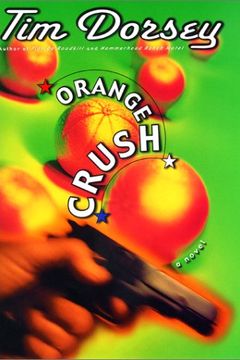 Get ready for a darkly hilarious and outrageous read on politics in Florida. As the gubernatorial race heats up, incumbent Marlon Conrad undergoes a radical personality shift that could cost him reelection. Meanwhile, a murderer dubbed "the Bumper Sticker Killer" is leaving a trail of bodies across the state, and Florida folklorist and spree killer Serge A. Storms is thrown into the mix. Tim Dorsey's megatwisted crime fiction collides political madness with death in this rocketing and manic read.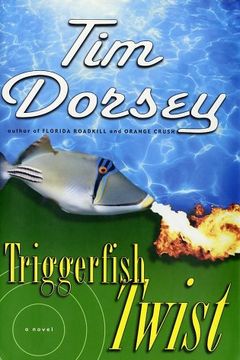 A man's move to a seemingly perfect Florida neighborhood spirals into chaos as he uncovers the town's seedy underbelly. With yuppies, drug addicts, and Machiavellian salesmen around every corner, our protagonist has had enough. But when he kills someone in self-defense, he unwittingly sets off a chain of events that brings him into the crosshairs of a vengeful family. Meanwhile, our favorite deranged killer duo, Serge Storms and his cohorts, rev up for their own shenanigans. The result? A darkly comedic and violent ride that will leave you both laughing and shaken.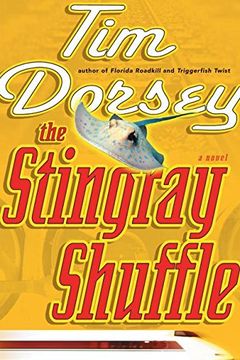 A wild and eccentric character named Serge takes on the Russian and Jamaican mafia, cocaine cartels, and even frat boys in The Stingray Shuffle. Alongside these crime sprees, Serge also delves into his new passion: trains. This latest installment in the series promises to answer long-awaited questions about the loonies who survived previous murderous rampages, where the briefcase with the $5 million is, and more. Follow Serge's adventures from Florida to New York City in this hilarious and action-packed ride.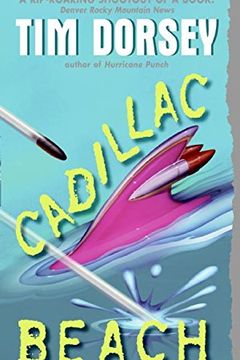 This fast-paced novel follows the wild adventures of thrill-seeking, Floridian Serge A. Storms. Fresh out of a mental hospital and off his meds, Serge teams up with his friend to launch a new Miami tour business while also investigating his bookie grandad's mysterious death. With plenty of humor, action, and twists, this book is a wild ride from start to finish.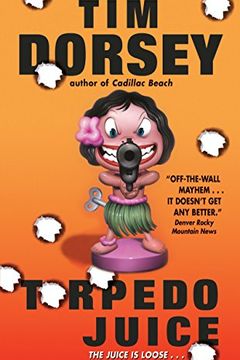 Get ready for a wild ride as Sunshine State historian and spree killer Serge A. Storms searches for Ms. Right in the Florida Keys. But settling down isn't on his mind, especially when the area is filled with slimeballs, swindlers, and unrepentant jerks who need to be dealt with. Join Serge as he navigates through this chaotic and entertaining adventure.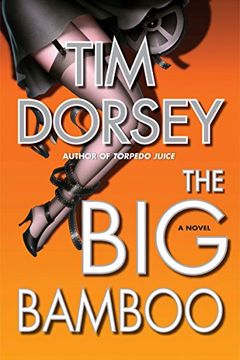 A lovable serial killer returns in this hilarious crime caper set in Florida. Join Serge A. Storms and his substance-sustained sidekick as they go on a wild adventure to uncover a mysterious secret in Los Angeles, making plenty of detours to irresistible celluloid landmarks along the way. With an Oscar-worthy cast of Sunshine State nut jobs, a celebrity murder investigation, the Japanese and Alabama mafia involved, and much more, this book promises nonstop action and intrigue. Don't miss the breathtaking climactic sequence that will leave you wanting more.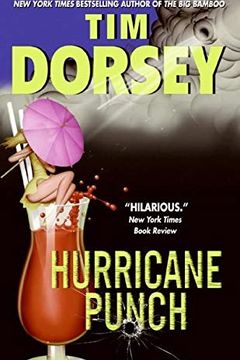 In "Hurricane Punch," our beloved dispenser of truth, Serge, navigates through a barrage of hurricanes pummeling his beloved Florida. Joined by his drug-addled friend Coleman, they soon discover a dark side to the storm as bodies begin piling up. Serge's moral code is put to the test as he vows to uncover the identity of this new serial killer. A hilarious and thrilling romp through the Sunshine State, "Hurricane Punch" is a must-read for fans of crime fiction.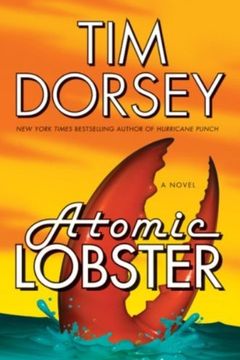 This wild, action-packed novel takes place in Tampa, Florida, where a group of eccentric characters find themselves caught up in a violent and dangerous plot. With an ex-con seeking revenge, mysterious deaths, and a femme fatale named Rachael, tension and excitement run high. Serge, Coleman, and their companions must navigate their way through the chaos, all while dealing with personal demons and indulging in some serious partying. Will they come out on top? Find out in this thrilling read.
Gator A-Go-Go by Tim Dorsey
Electric Barracuda by Tim Dorsey
When Elves Attack by Tim Dorsey
Pineapple Grenade by Tim Dorsey
The Riptide Ultra-Glide by Tim Dorsey
Tiger Shrimp Tango by Tim Dorsey
Shark Skin Suite by Tim Dorsey
Coconut Cowboy by Tim Dorsey
The Pope of Palm Beach by Tim Dorsey
Clownfish Blues by Tim Dorsey
No Sunscreen for the Dead by Tim Dorsey
Naked Came the Florida Man by Tim Dorsey
Tropic of Stupid by Tim Dorsey
Mermaid Confidential by Tim Dorsey