Spenser Series
Spenser books in order
Spenser, an ex-boxer, ex-state cop turned private eye, in Boston, Massachusetts: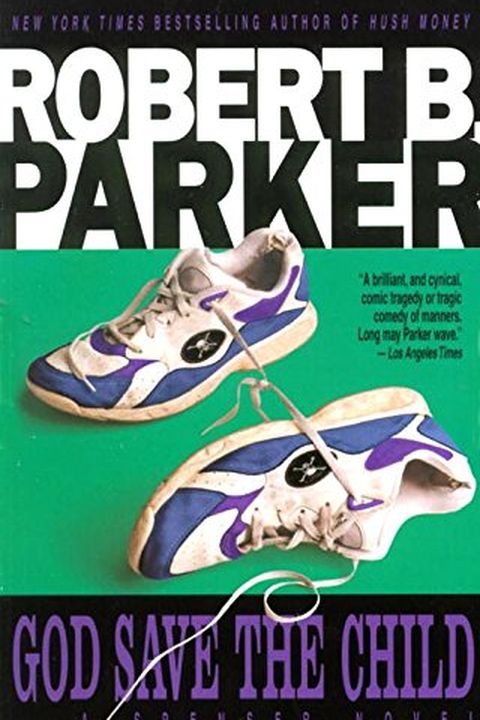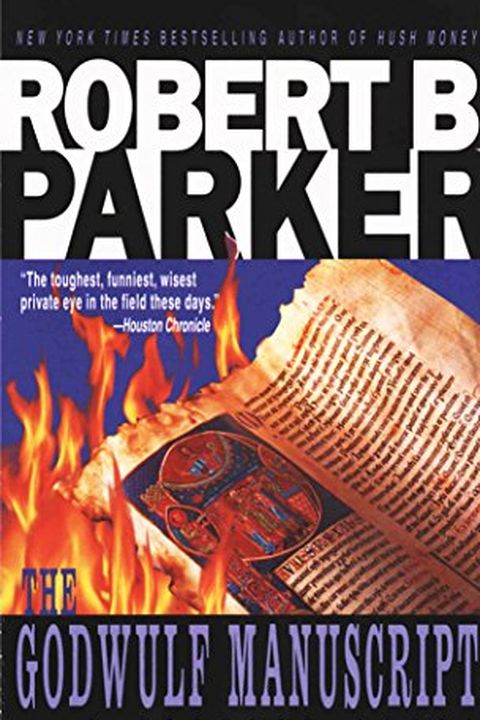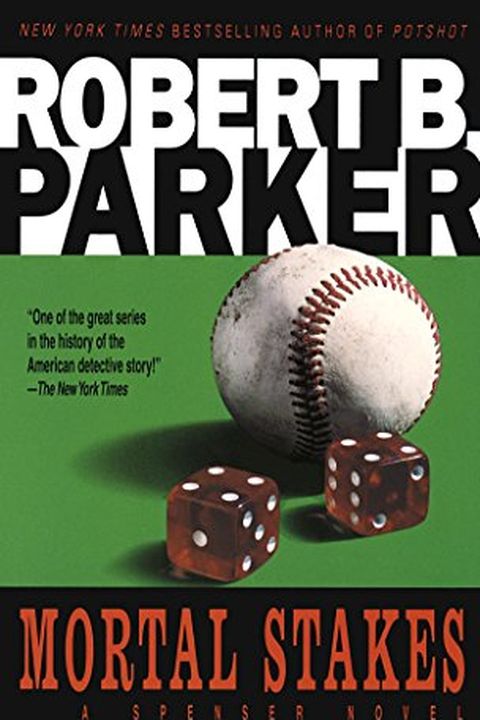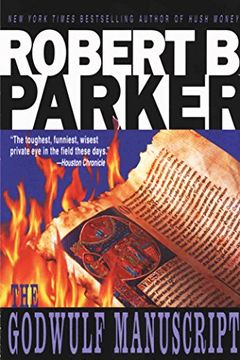 Spenser earned his degree in the school of hard knocks, so he is ready when a Boston university hires him to recover a rare, stolen manuscript. He is hardly surpised that his only clue is a radical student with four bullets in his chest. The cops are ready to throw the book at the pretty blond coed whose prints are all over the murder weapon but Sp...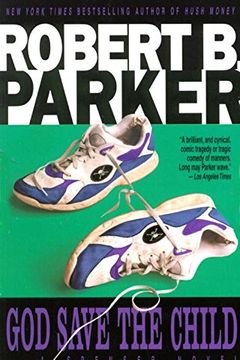 Appie Knoll is the kind of suburb where kids grow up right. But something is wrong. Fourteen-year-old Kevin Bartlett disappears. Everyone thinks he's run away -- until the comic strip ransom note arrives.  It doesn't take Spenser long to get the picture -- an affluent family seething with rage, a desperate boy making strange friends...friends like ...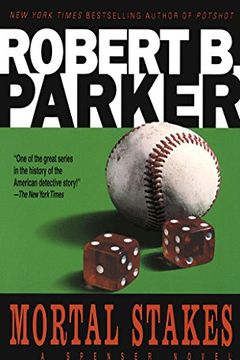 Everybody loves a winner, and the Rabbs are major league. Marty is the Red Sox star pitcher, Linda the loving wife. She loves everyone except the blackmailer out to wreck her life.Is Marty throwing fast balls or throwing games? It doesn't take long for Spenser to link Marty's performance with Linda's past...or to find himself trapped between a craz...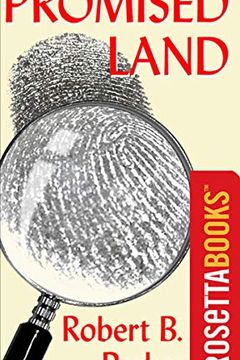 The Boston PI gets tangled in Cape Cod's criminal underworld in this Edgar Award–winning mystery from the New York Times–bestselling author.   Cape Cod businessman Harvey Shepard is in over his head. He lost a quarter million on a shady real estate deal, the loan shark is circling, and now he needs a private investigator to find out where his wife,...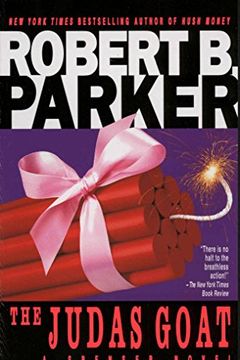 Spenser has gone to London -- and not to see the Queen. He's gone to track down a bunch of bombers who've blown away his client's wife and kids. His job is to catch them. Or kill them. His client isn't choosy.But there are nine killers to one Spenser -- long odds. Hawk helps balance the equation. The rest depends on a wild plan. Spenser will get on...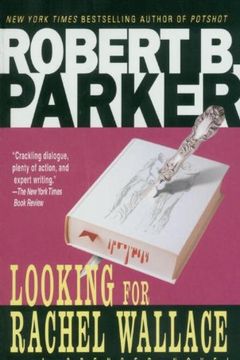 Spenser is..."The sassiest, funniest, most-enjoyable-to-read-about private eye around today...the legitimate heir to the Hammett-Chandler-Macdonald tradition." --The Cincinnati Post Spenser is..."Tougher, stronger, better educated, and far more amusing than Sam Spade, Phil Marlowe, or Lewis Archer...Spenser gives the connoisseur of that rare combin...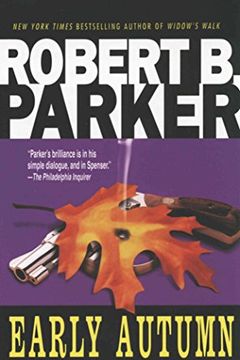 A bitter divorce is only the beginning. First the father hires thugs to kidnap his son. Then the mother hires Spenser to get the boy back. But as soon as Spenser senses the lay of the land, he decides to do some kidnapping of his own.With a contract out on his life, he heads for the Maine woods, determined to give a puny 15 year old a crash course ...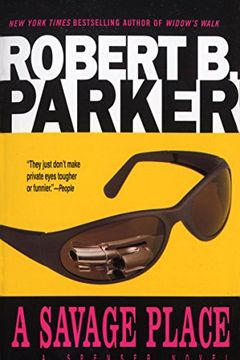 TV reporter Candy Sloan has eyes the color of cornflowers and legs that stretch all the way to heaven. She also has somebody threatening to rearrange her lovely face if she keeps on snooping into charges of Hollywood racketeering.Spenser's job is to keep Candy healthy until she breaks the biggest story of her career. But her star witness has just b...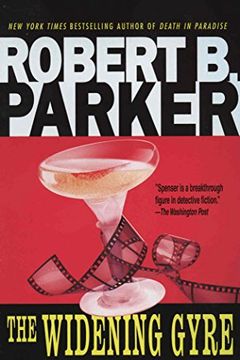 The adoring wife of a senatorial candidate has a smile as sweet as candy and dots her "i's" with little hearts. A blond beauty, she is the perfect mate for an ambitious politician, but she has a little problem with sex and drugs--a problem someone has managed to put on videotape.The big boys figure a little blackmail will put her husband out of the...
A Catskill Eagle by Robert B. Parker
Taming A Sea-Horse by Robert B. Parker
Pale Kings And Princes by Robert B. Parker
Crimson Joy by Robert B. Parker
Playmates by Robert B. Parker
Stardust by Robert B. Parker
Pastime by Robert B. Parker
Double Deuce by Robert B. Parker
Paper Doll by Robert B. Parker
Walking Shadow by Robert B. Parker
Thin Air by Robert B. Parker
Chance by Robert B. Parker
Small Vices by Robert B. Parker
Sudden Mischief by Robert B. Parker
Hush Money by Robert B. Parker
Hugger Mugger by Robert B. Parker
Potshot by Robert B. Parker
Widow's Walk by Robert B. Parker
Back Story by Robert B. Parker
Bad Business by Robert B. Parker
Cold Service by Robert B. Parker
School Days by Robert B. Parker
Hundred-Dollar Baby by Robert B. Parker
Now & Then by Robert B. Parker
Rough Weather by Robert B. Parker
The Professional by Robert B. Parker
Painted Ladies by Robert B. Parker
Sixkill by Robert B. Parker
Robert B. Parker's Lullaby by Ace Atkins
Robert B. Parker's Wonderland by Ace Atkins
Robert B. Parker's Cheap Shot by Ace Atkins
Robert B. Parker's Kickback by Ace Atkins
Robert B. Parker's Slow Burn by Ace Atkins
Robert B. Parker's Little White Lies by Ace Atkins
Old Black Magic by Ace Atkins
Robert B. Parker's Angel Eyes by Ace Atkins
Robert B. Parker's Someone to Watch Over Me by Ace Atkins
Robert B. Parker's Bye Bye Baby by Ace Atkins